February 18th, 2010
These days fighting our way through a recession, the concept of  "old school Hollywood glamor" is probably not a subject many of us think much about… but I assure you, it's alive and well in old Palm Springs, CA.
Palm Springs is an architecture buff's dream-come-true.  The area boasts wonderful Mediterranean architecture and is particularly well known as a Mid-Century Mecca!   We recently visited the area and stayed in this home called a "Swiss Miss"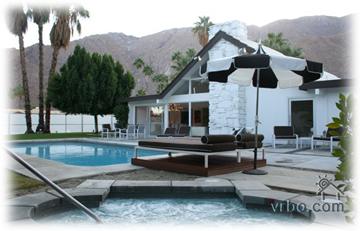 designed by famous architect, Robert Alexander. I can just picture perfectly suave movie stars from back in the day, lounging poolside with a martini on a respite from Hollywood to the Desert.   The area, Las Palmas, where this home is located. is also choc-full of old stars homes, like Dinah Shore, screen star from the Big Band era and the original private home where Elvis honeymooned and later purchased was just up the road.  Of course, Marilyn Monroe, James Dean, Sinatra and others were running around these parts as well, so fun!
And now onto the nightlife (or day life as day time drinking is perfectly acceptable here)…first stop, is The Viceroy Hotel designed in a Hollywood Regency style for some desert fabulousness and a great spot for poolside drinks (we spotted Hulk Hogan's ex…Not exactly Hollywood Glam.,sorry Linda).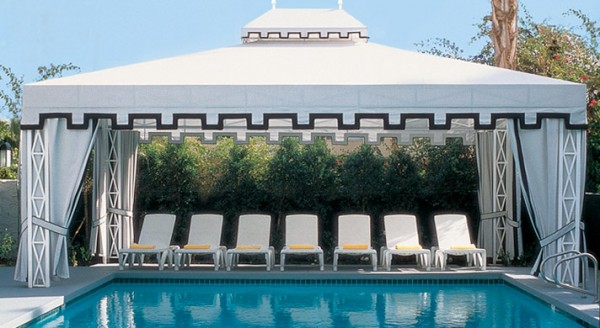 Conveniently located next door is Melvyn's.  This place reeks of Sammy and Sinatra, in the best possible way.  It is a must for at least a drink, and I don't think the décor has changed one iota from the original.   We also checked out The Riviera with it's swank indoor and outdoor lux lounge vibe a definite good spot for at least another drink.  And finally, you must bring your amigos to the Amigo Lounge at the Ace Hotel and don't forget to duck into the old school photo booth to document some of the fun.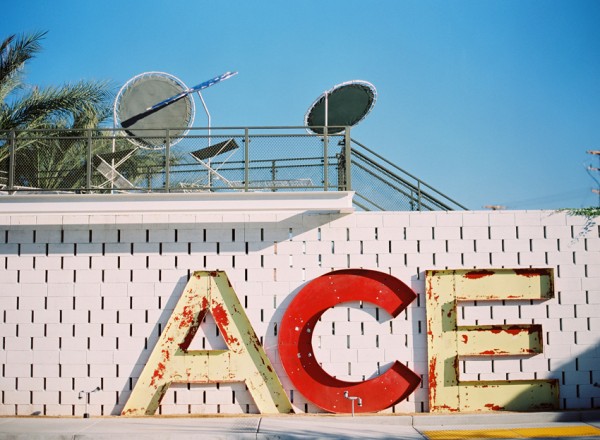 Of course, most of the daily activities revolve around lazing poolside, but to switch up the scenery grab an iced coffee and head down the Walk of Stars to remember those Hollywood titans of yesteryear.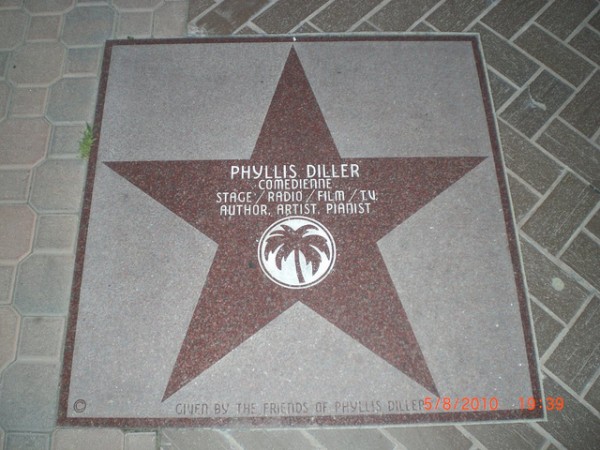 On our final night, we checked into The Colony Palms Hotel , an exquisite property that is 100% old world Hollywood glam.  Think immaculate gardens dotted with fruit trees, palms (duh) and lush foliage as well as a lawn for croquet, a pristine pool surrounded by beautiful wrought iron chaise lounge chairs and red and white striped private cabanas.  The comfortable yet ultra well-appointed rooms are loaded with marble and equipped with a full bar to shake up a tini or two.  There is also a wonderful restaurant called The Purple Palm, that I could not recommend highly enough.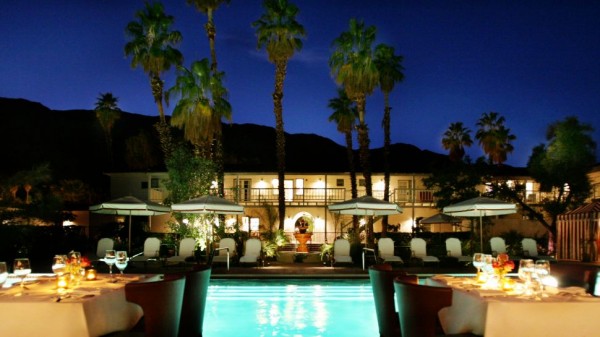 So I'm back now, sigh…but oh wait, it's 5:00, time for a martini, got to run…