January 19th, 2016
Last weekend we took a little adventure and headed north to Newfane, Vermont to stay in a cabin in the woods called Snow Farm.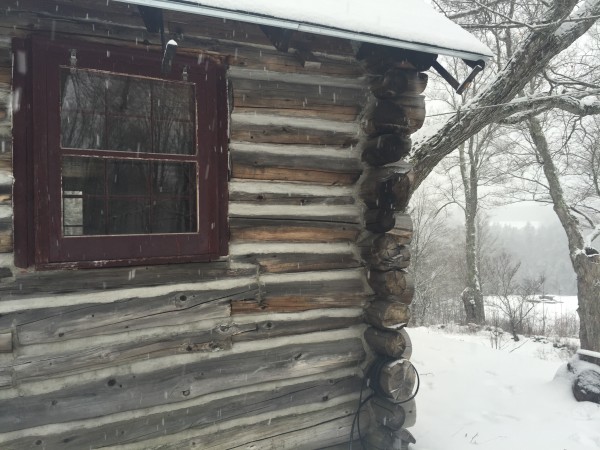 It turns out it was aptly named.  We stayed in an original 1940's log cabin.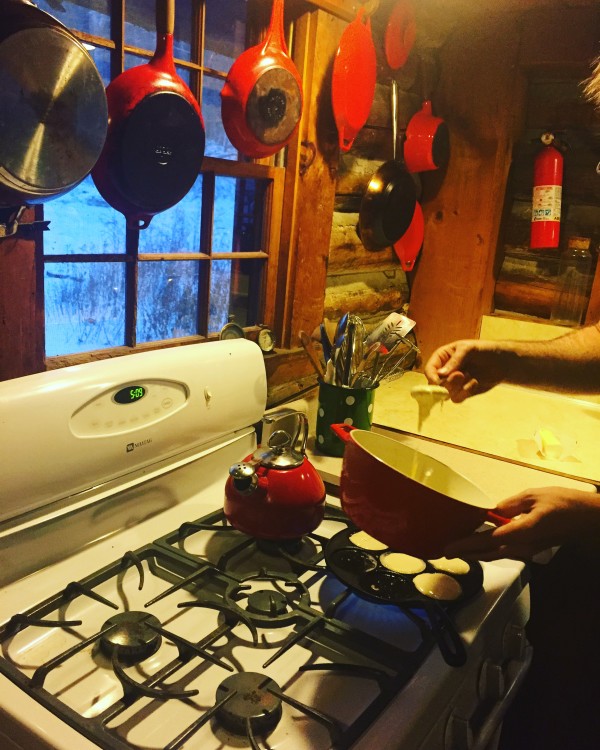 Mornings were begun with maple syrup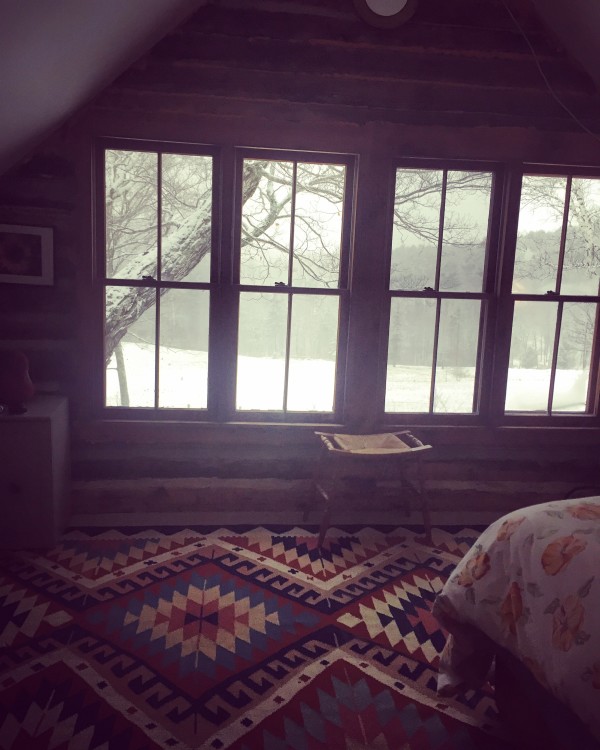 and staring out the window and watching the one leaf blowing but still hanging onto the large maple beside the house.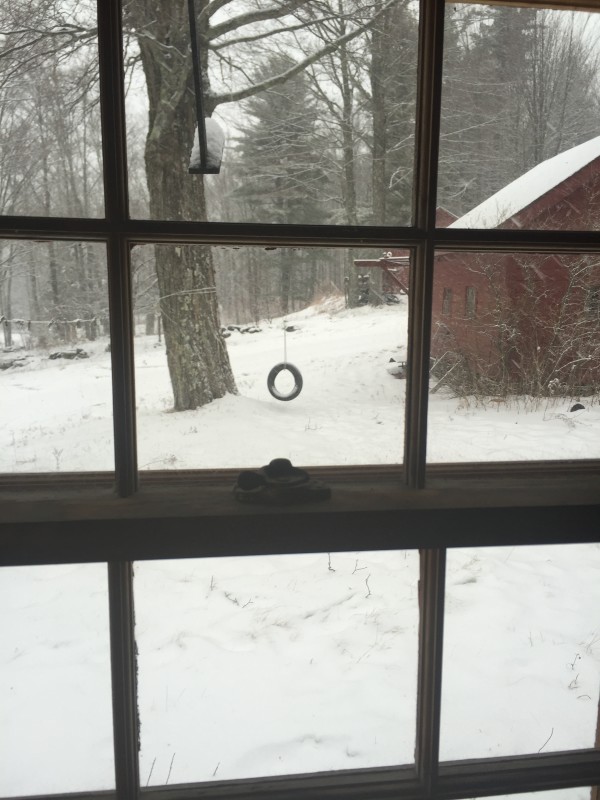 Of course there had to be a tire swing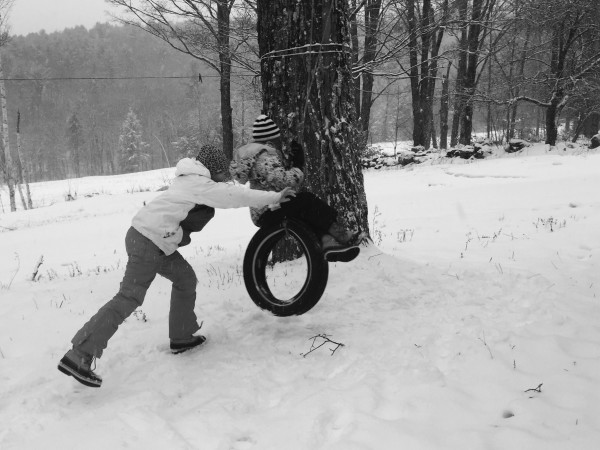 technology and devices are suddenly not front of mind.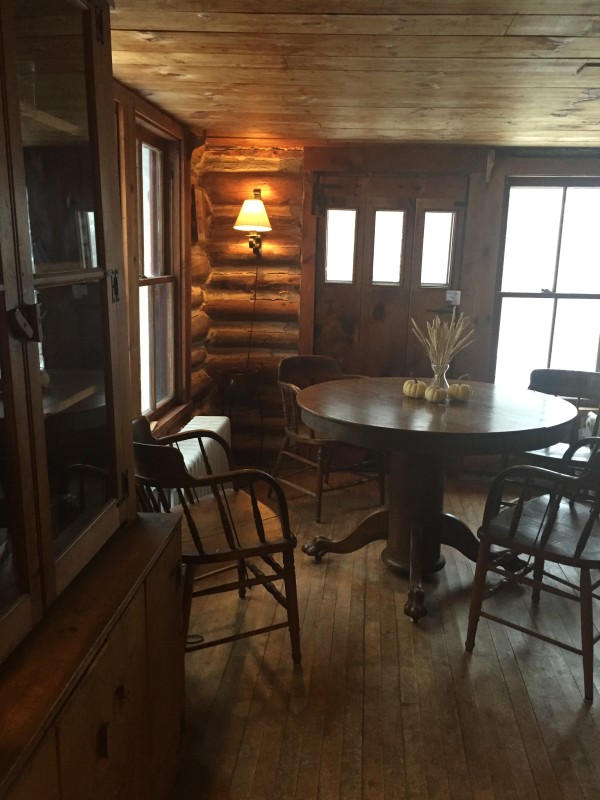 Simplicity reigns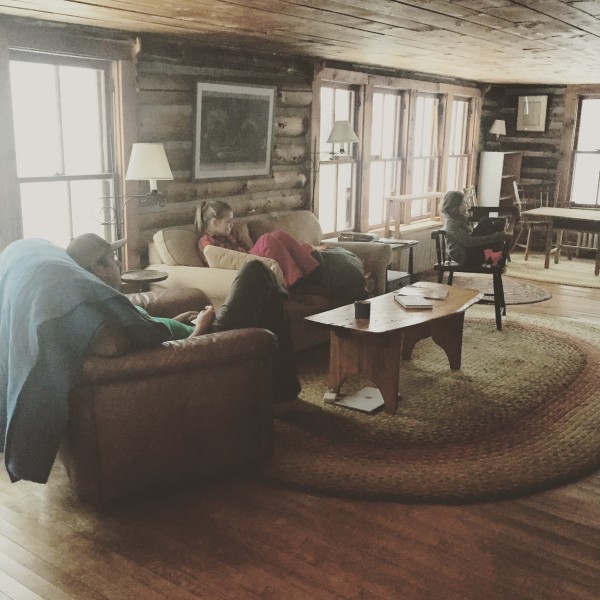 and togetherness feels easy with schedules, commutes, sports behind us.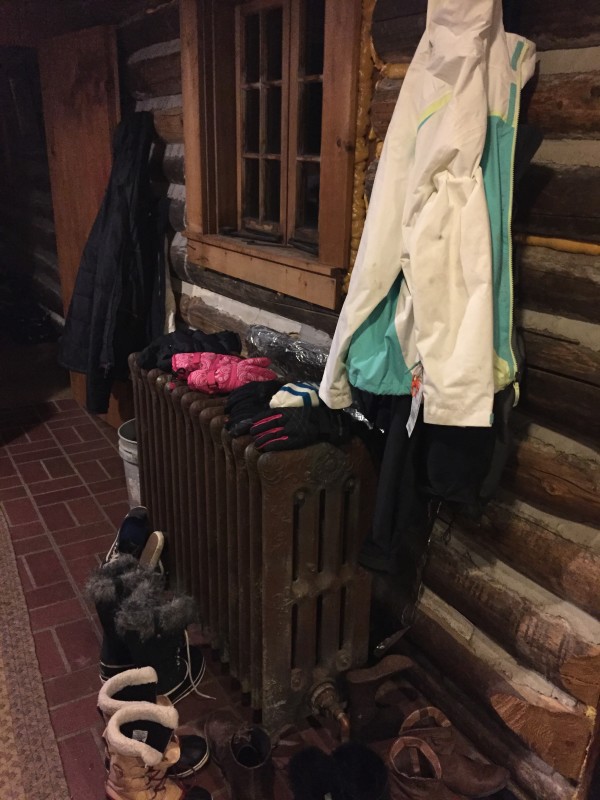 Staying warm and dry is a just a little bit strategic.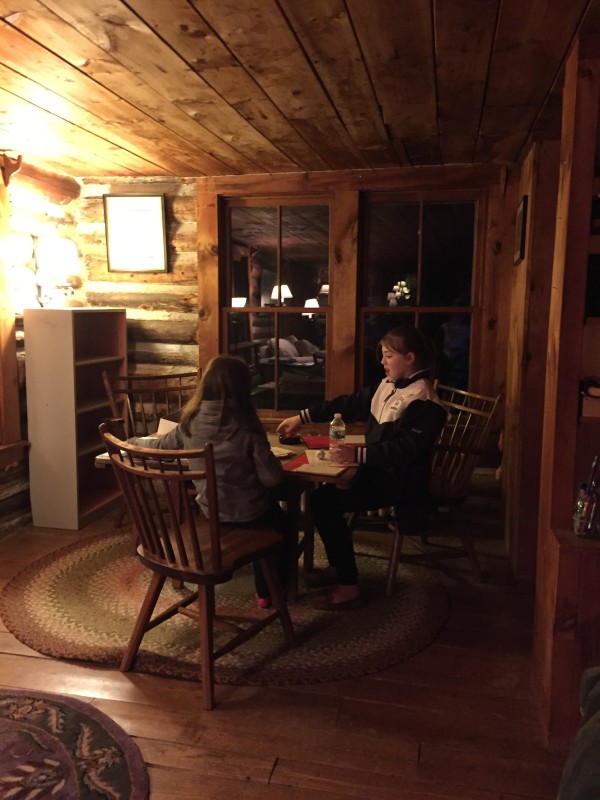 Board games entertain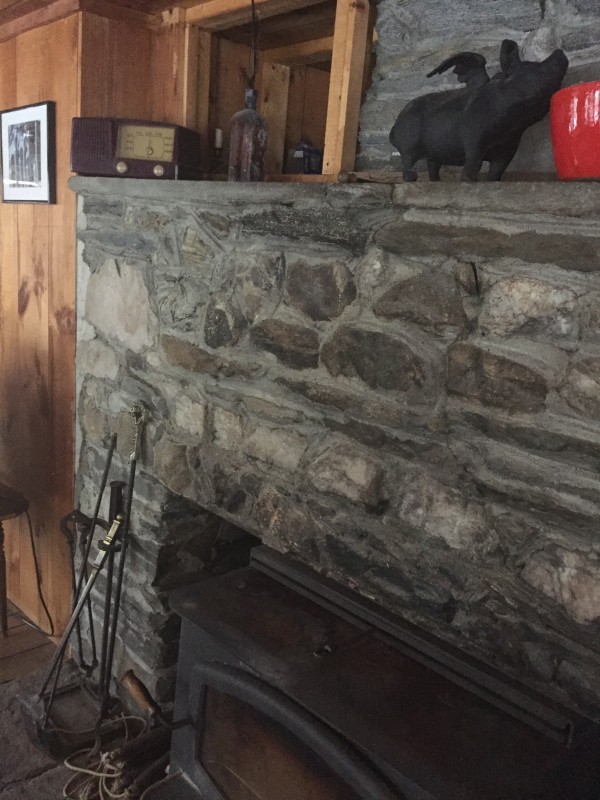 as we throw it way back and listen to the Patriots game by radio as there is no TV reception.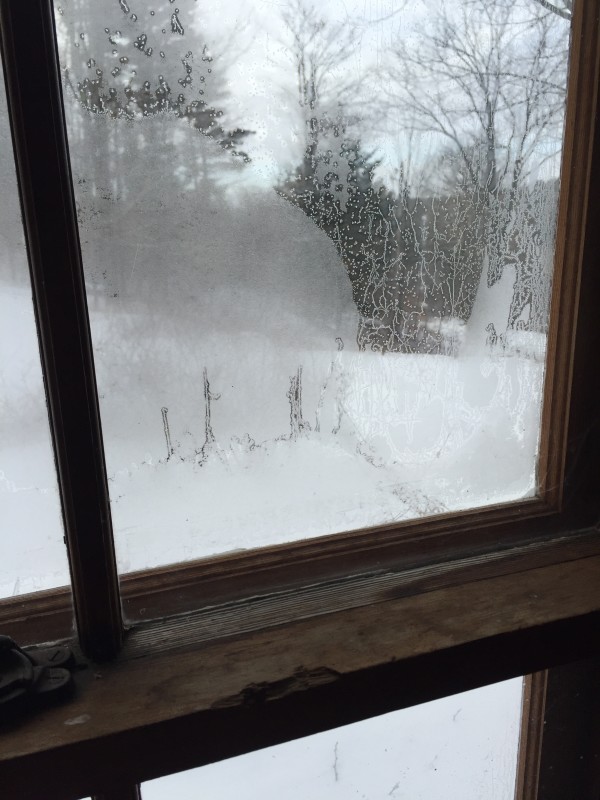 Imagination is really turned on as the kid's see things like the Eiffel Tower in the frost.  Do you see it?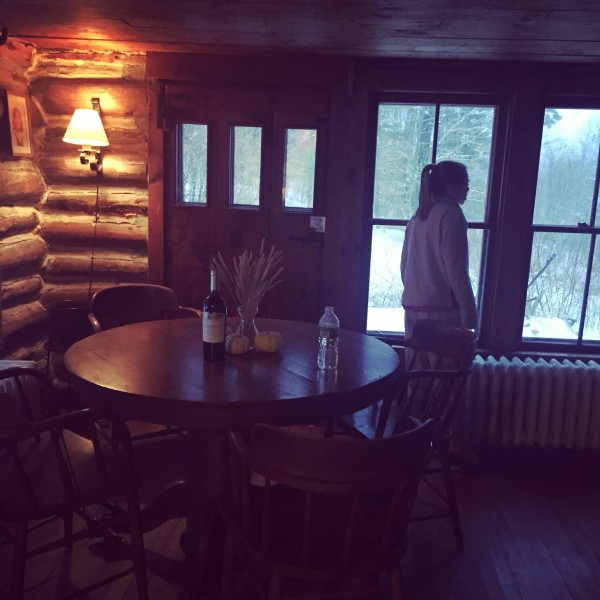 Simple. Winter. Serenity.
It was a great weekend reset.  Hope yours was restorative too.