September 20th, 2017
Finding myself in a sweet spot– the kids are back to school, all the forms have been filled out, slowly adjusting to our new schedule and by now, all the Back to School nights have been handled like a boss (not to brag).
All this and the weather is still nice as summer appears to still be hanging on.
But what do you wear? It's still kinda hot, but definitely not summer.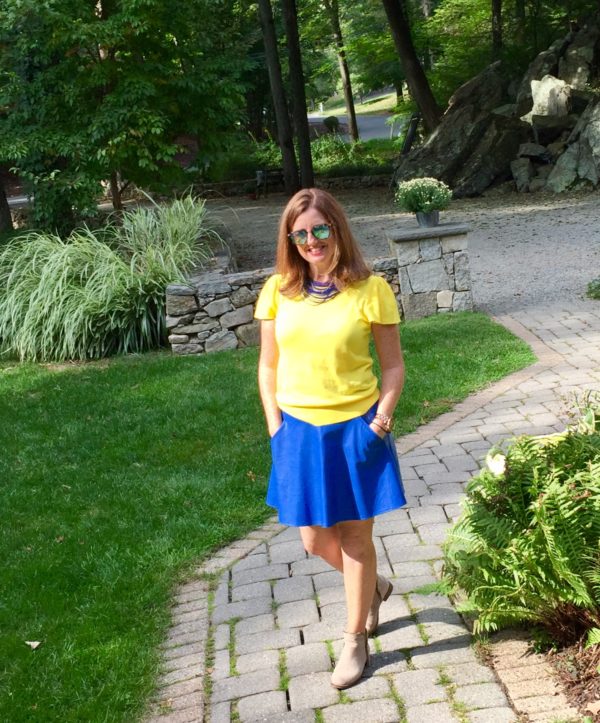 How bout a little royal blue leather (ok, ok pleather!) and a flutter sleeve sweater?  May I just add that the flutter is really forgiving for middle age arms.  And isn't a skirt with pockets just everything?
I anchor the look with suede booties as I seem to be wearing with all my transitional outfits.
Happy Back to School, Happy Humpday, Happy Still Summer and Happy New Year to my Jewish friends–no school for us tomorrow, come back as I post my "puttering around NYC" outfit.