May 10th, 2017
We all have the list right? The travel list or some may call it The Bucket list.
Whether it be a family or friend's recommendation or an inspiring photo shoot in a magazine, something has your juices flowing about a destination and you dream and scheme about getting there.
Bermuda was on such a list.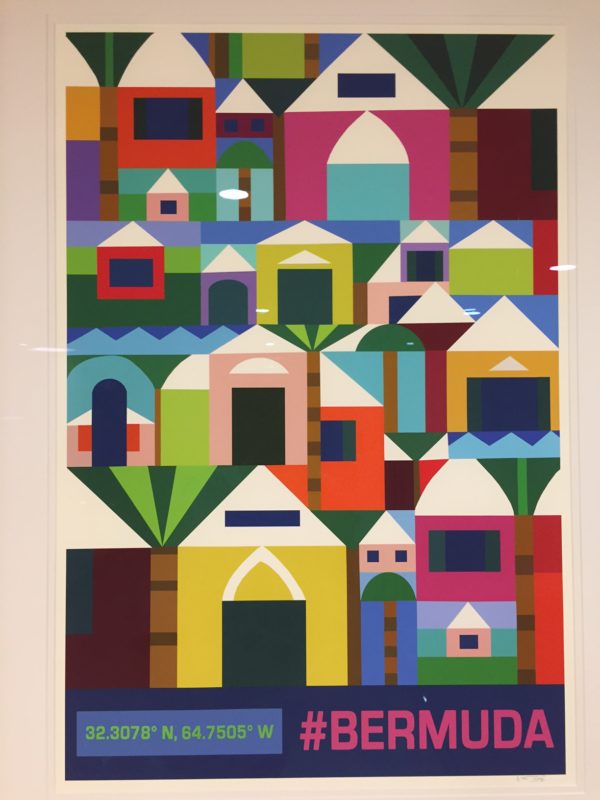 Located about 700 miles off the coast of  Cape Hatteras, N.C. is the gem of an Island called Bermuda.  Turns out, I have this thing with Islands (Nantucket, Manhattan, San Juan's and others)but that's another post…
An easy peasy 90 minute direct flight from NYC, and hopefully quick trip through Customs (Bermuda is a British Colony, so don't forget your passport)and you have arrived.
Bermuda was formed by volcanic eruption.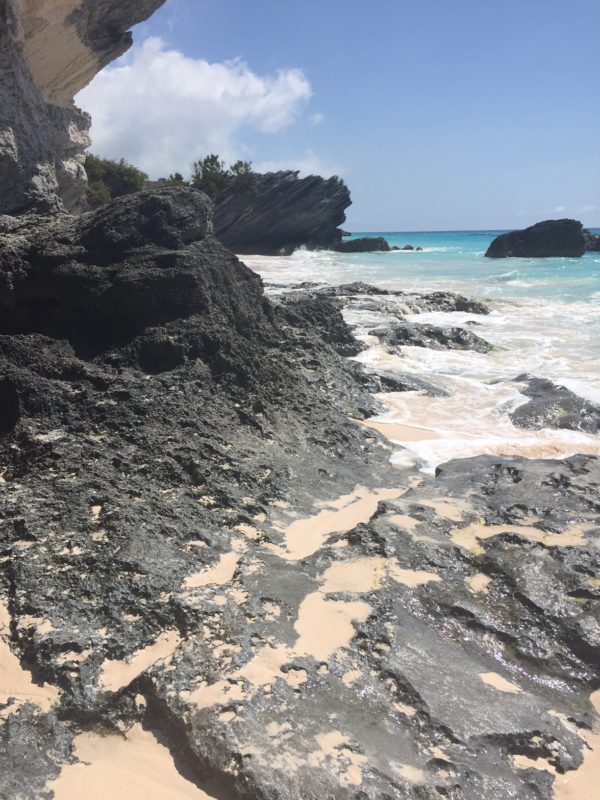 Those quintessential pink sands that we associate with the beaches occur by coral being crushed finely and washed ashore.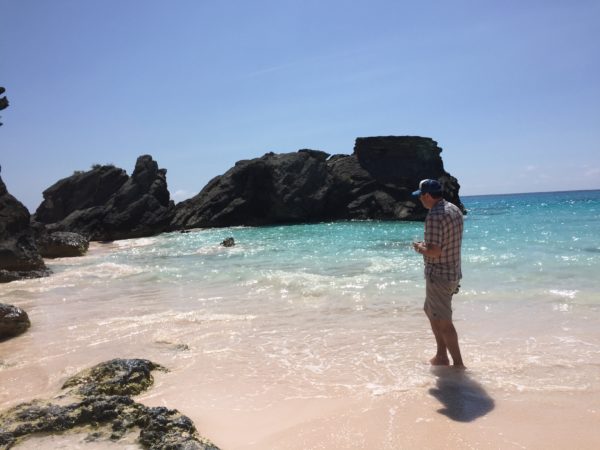 While, speaking of color, the fantastic blue of the water is some of the most striking you will ever see.
OK, so geography lesson now covered, let's get to "vacationing."
From the airport we hopped into a taxi (plan on taxis being a significant expense of your trip as car rentals are not permitted, unless you are a brave soul and moped, we weren't feeling so brave.  p.s. the taxis only take cash, luckily U.S. currency is accepted) to get whizzed down the left side of the road by a friendly and knowledgeable taxi driver.
Bermuda is composed of 9 Parishes.  The island is narrow, but long and you will want to be traveling to many of the different locations on the island.  As the airport is located in St. George's Parish and we stayed in Southhampton, we had a fairly long, but informatively delightful taxi ride choc full of eye candy.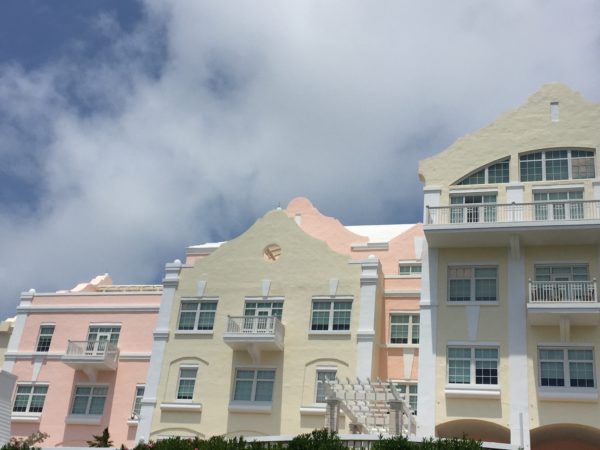 I immediately noticed a series of light horn taps by our driver as we made our way, and learned this is the way that Bermudians say hello to each other.  Our cab driver said that 85% of people who are native to the Island stay.  The more time we spent, I soon discovered why.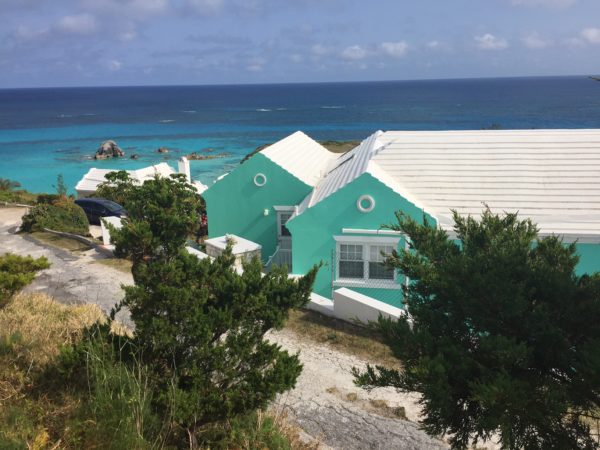 We observed the pristine white roofs and learned they are used to collect rain water, which is the primary source of usable fresh water on the island.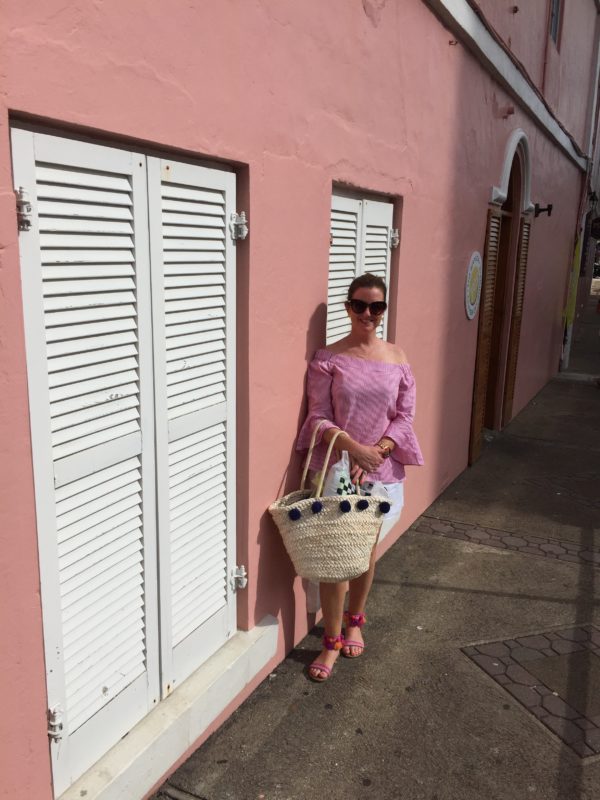 I mean aren't these brightly colored buildings everything?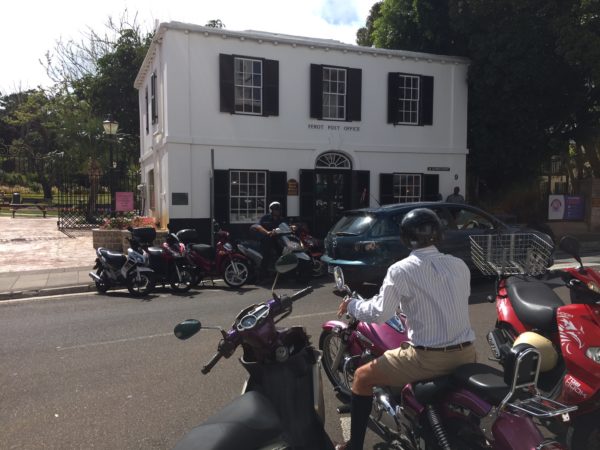 And must mention the iconic Bermuda shorts–worn by business men with knee socks.  I found it adorable.  Bermuda is the perfect mix of formal and casual in one.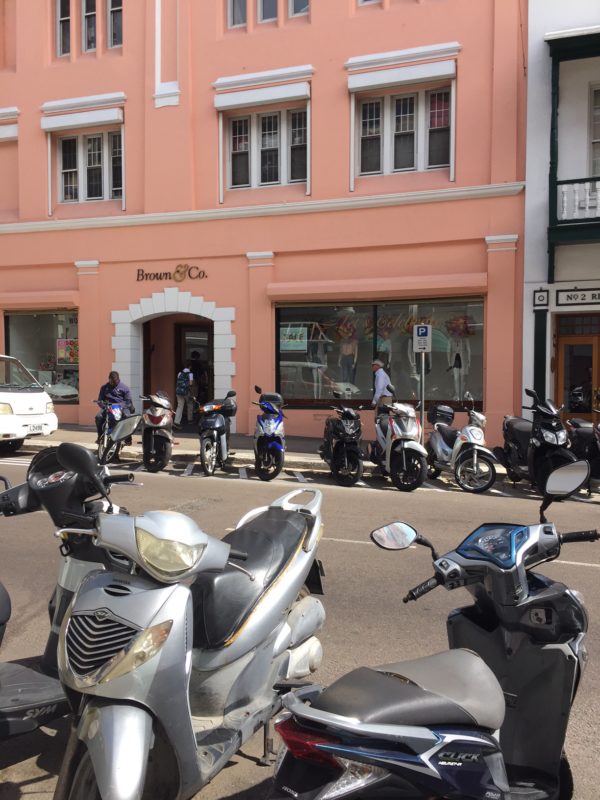 Moongates are spotted everywhere on Island and according to locals, it's considered good luck for Newlyweds to walk through–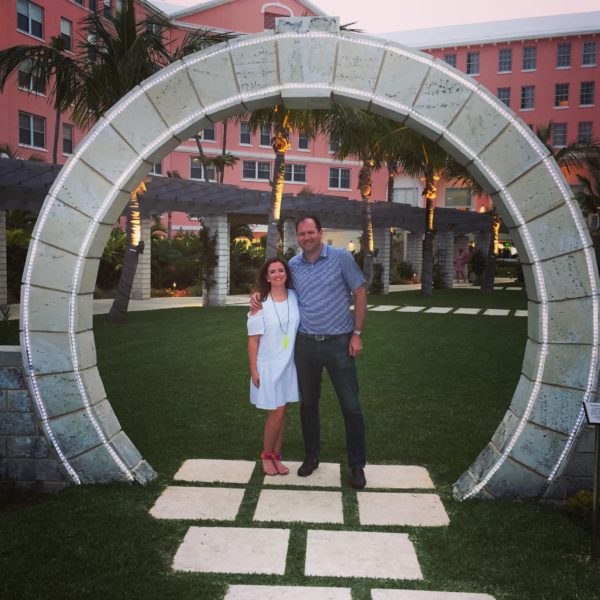 Considering we were also celebrating our 15th Wedding Anniversary, I thought it certainly couldn't hurt;)
Next post will include details about where we stayed, played and fed.
Stop back for more.