April 20th, 2017
You know how everything is kinda better when it's low and slow?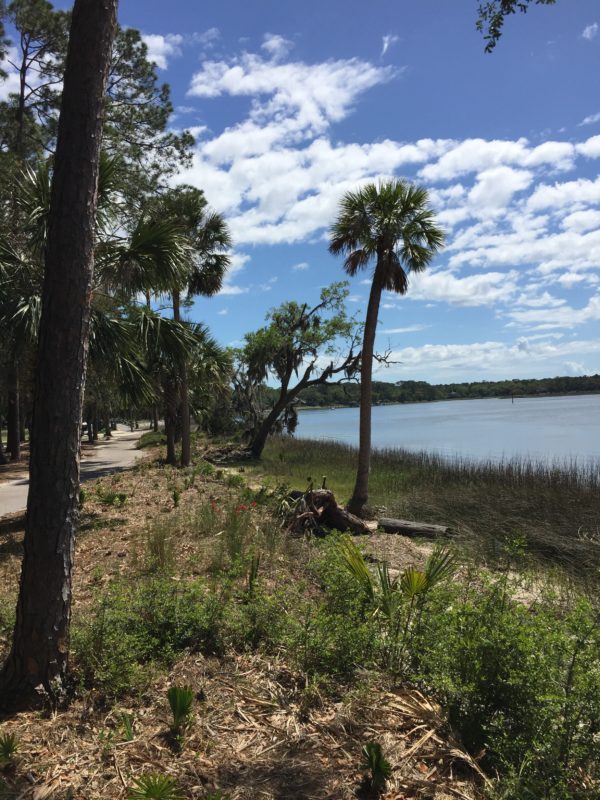 Whether it be ribs, brisket or the perfect smoldering charcoal fire?
Low and slow is the way to go. This is definitely how I feel about Savannah these days and I'm not just referring to food and fire–more like the abundant charms and burgeoning pops of chicness.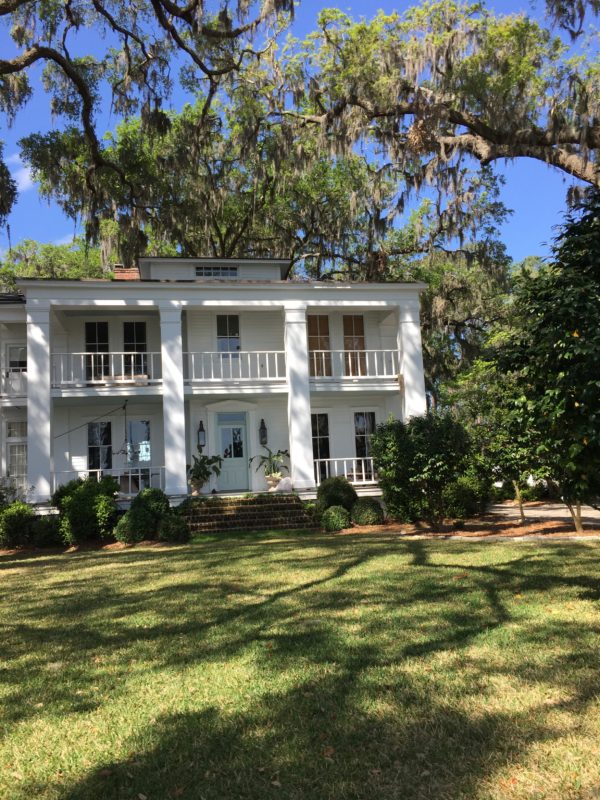 This city just keeps getting cooler and cooler or I should say hotter and hotter? Maybe since I definitely don't reside in the low and slow paced part of the country, more like fast and furious, I appreciate Savannah more and more.
We have been going to Savannah regularly for the past 10 years, since my parents moved there.  Though I immediately fell in love with the historic architecture and vibe of downtown, each return trip I am amazed by the slow simmer of cool new additions to the scene.  I believe much of the credit is due to SCAD, (Savannah College of Art and Design)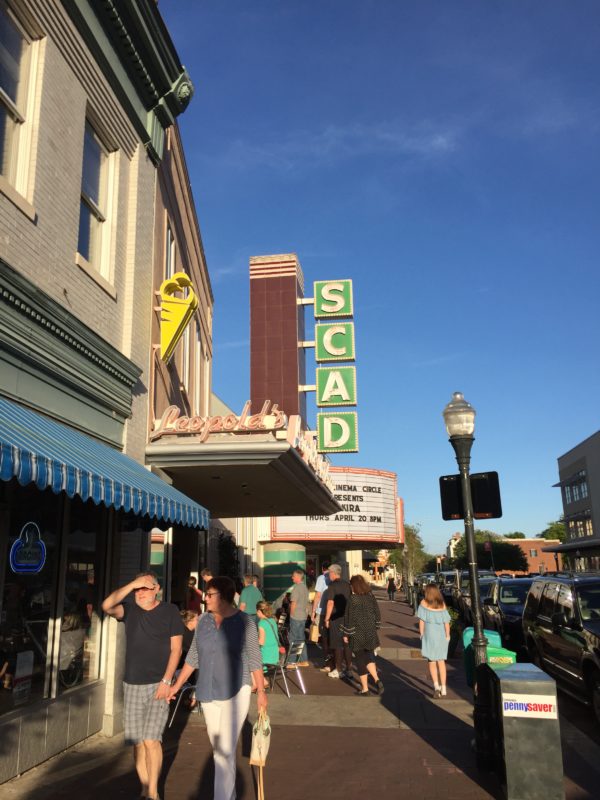 which infuses the city's imaginative vibrance.
So what's new and hot in Savannah these days?
Busting onto the scene is the sleek and chic Artillery, housed in…you guessed it, a former artillery.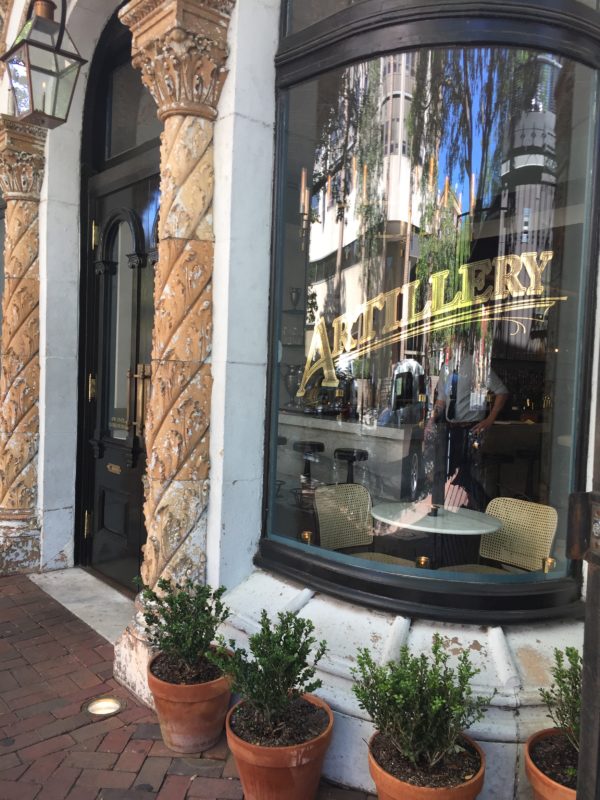 A cocktail bar where the drinks and decor are equal parts yummy.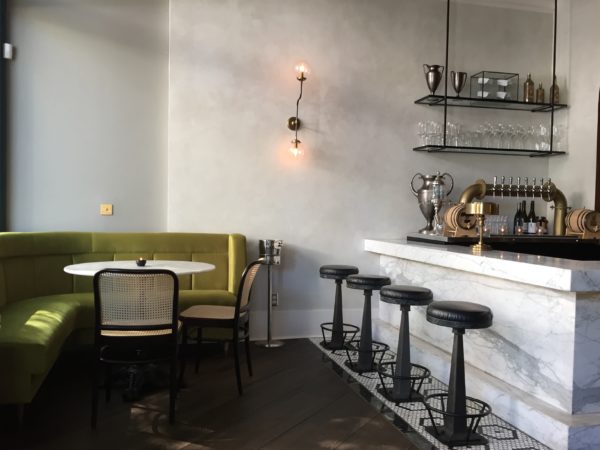 Artillery elevates the standards of cas. in Savannah, there is a no flip flop rule, and a few others…which we initially scoffed at for a teensy second, before realizing forced refinement is nice sometimes.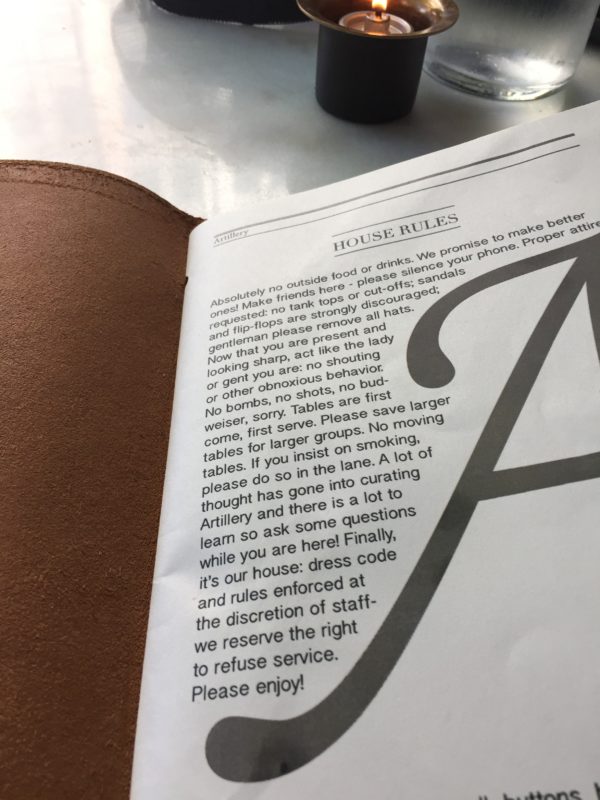 My handsome escort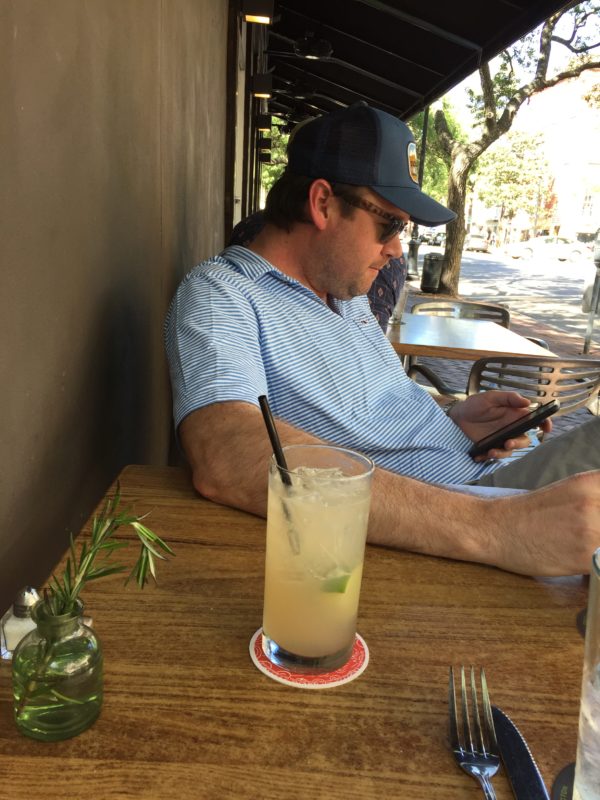 was asked to remove his baseball hat (here we are next door to not new The Public Kitchen & Bar).
I don't have too much of a sweet tooth, but chocolate is a huge exception and Adam Turoni's Chocolat is a pure delight.
The chocolates are made in house and the beauty and creativity is off the charts-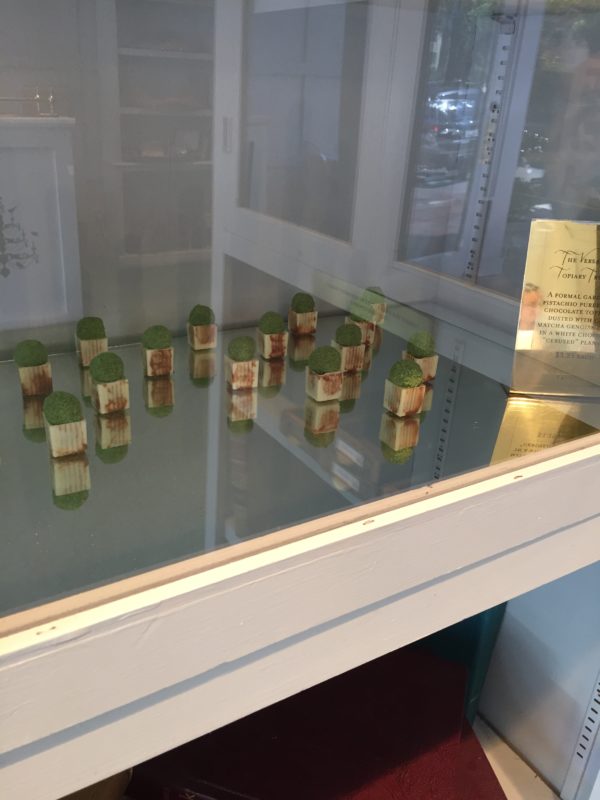 can you even stand these sweet edible topiary's?  There are two locations one on Broughton (The Dining Room) and the other on Bull. (The Library)  I love to pick up some fabulous gifts (my fav. are the hollowed out books filled with luscious chocolate creations) here.
We swoon over a meal at the Grey.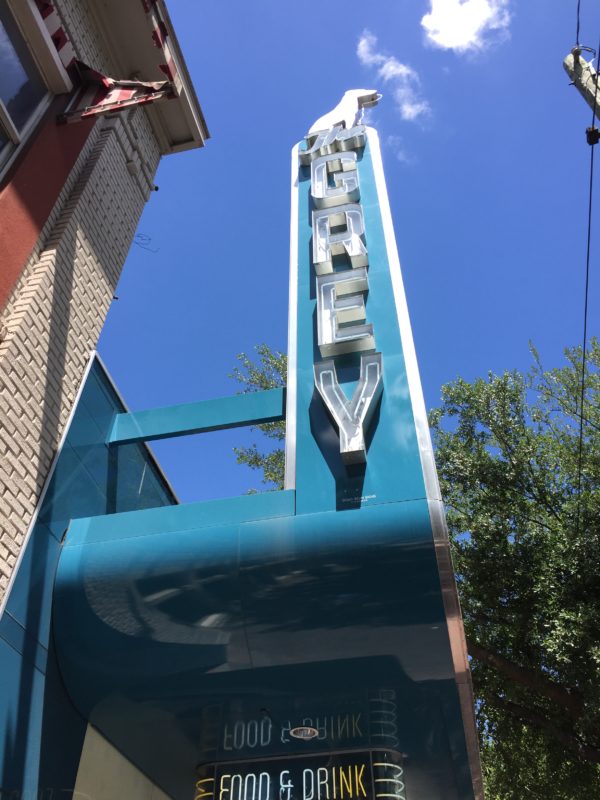 Formerly an old Greyhound station of course.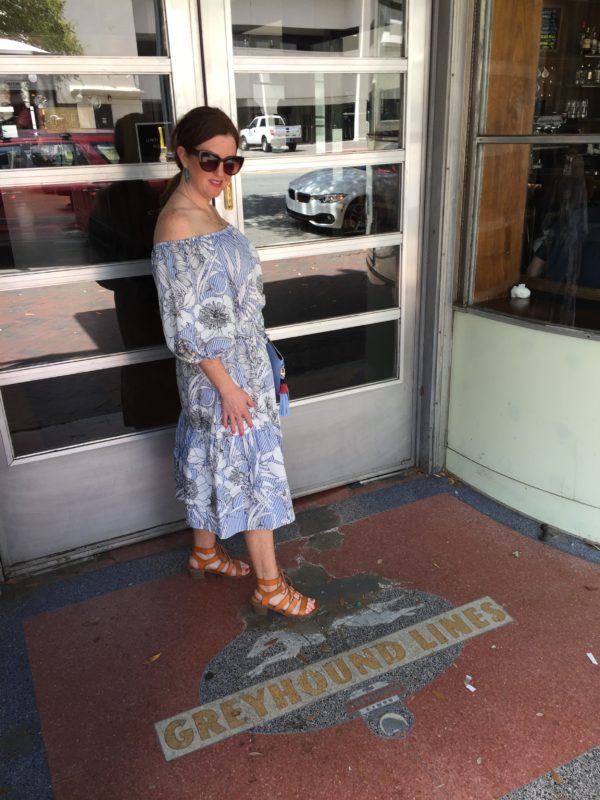 We pretty much died over the pea fritters topped with Benton's country ham.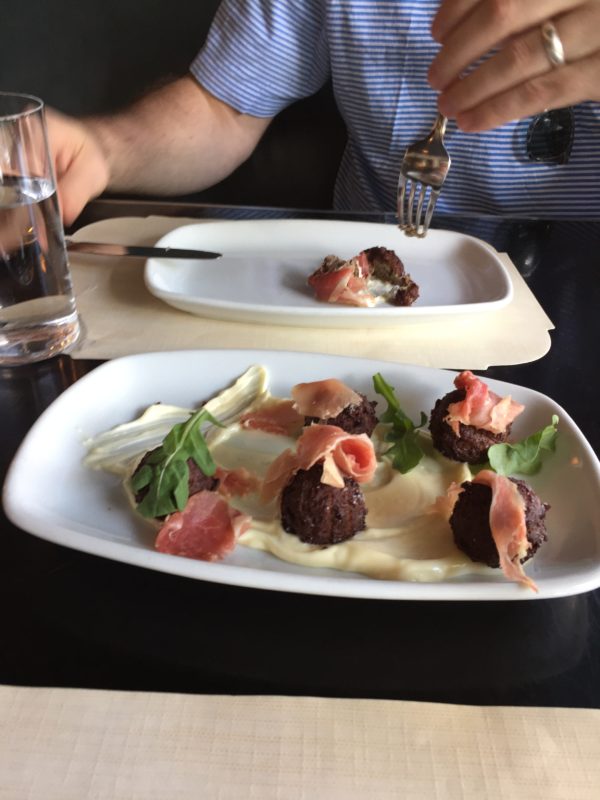 A visit downtown for me is not complete without a trip to The French Market
The inventive displays leave me inspired.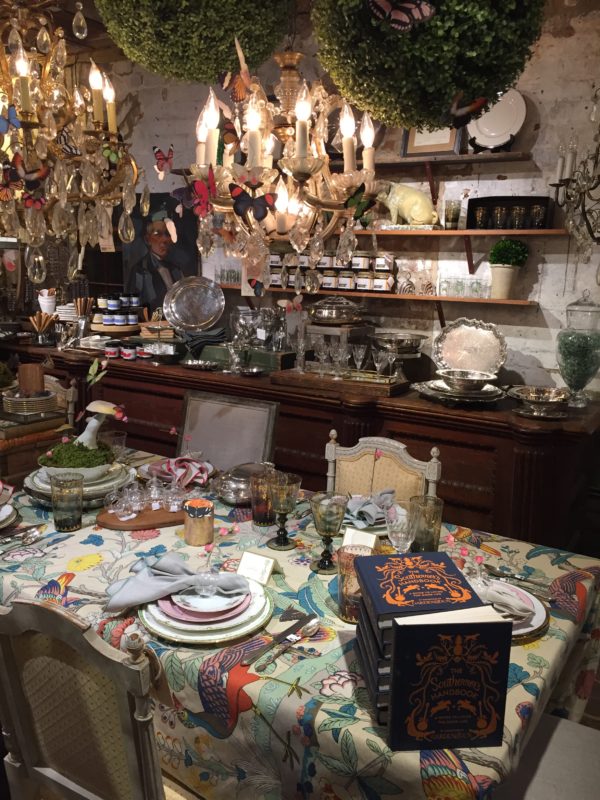 But the diameter of hot spots extends outside downtown.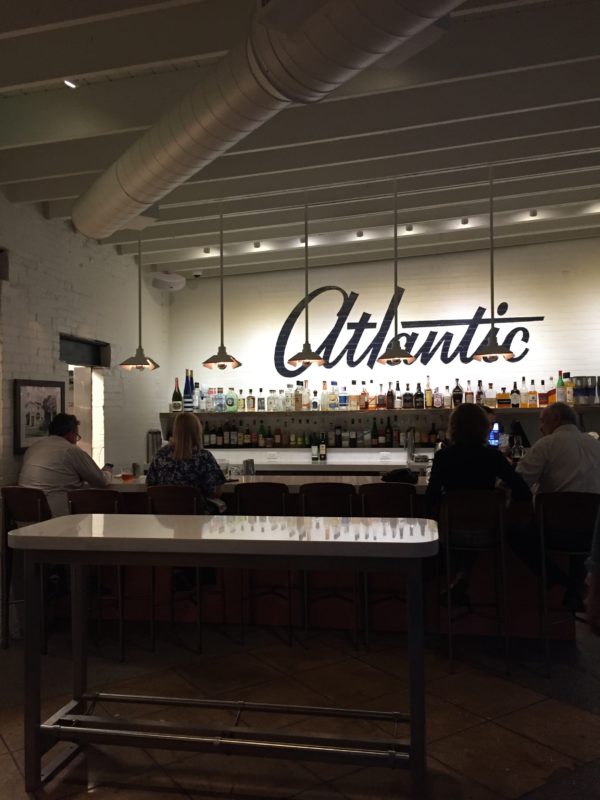 Atlantic is a hip neighborhood spot located in Ardsley Park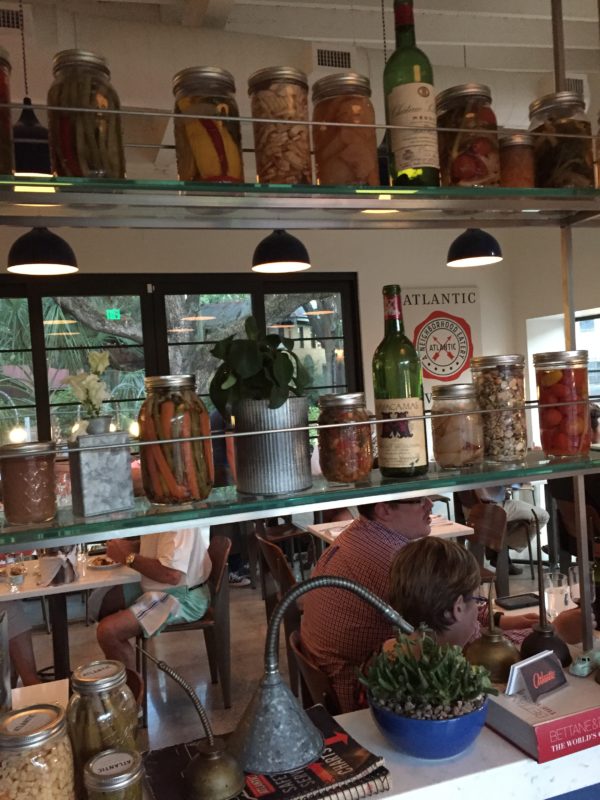 and filled with much goodness to imbibe and nosh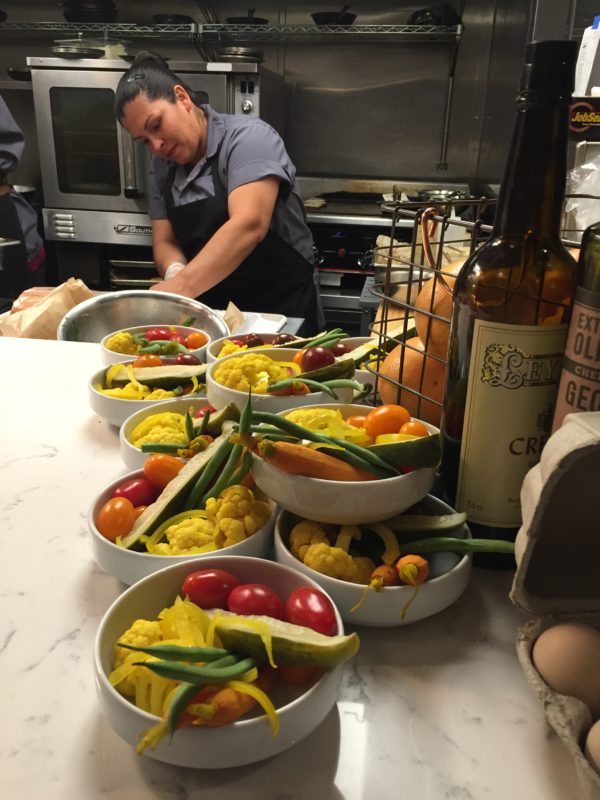 and a cool patio to drink it all in.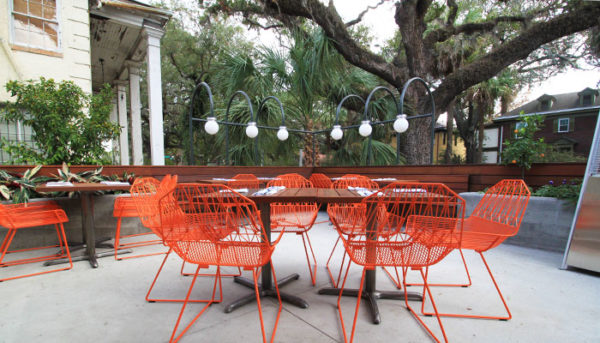 So there you have it, can't wait to see what emerges (word on the street is that Sean Brock's Husk is coming to town!) next to blend in with the old favorites on our next visit.