April 20th, 2016
Last week in Savannah I had the treat of attending a lecture with my Mom of Manhattan based floral designer Lindsey Taylor, as part of the Tellfair in Bloom series at the Jepson Center.
Lindsey spent early days in her floral-centered career as garden editor at Martha Stewart Living, where she shared tales of shooting arrangements at Martha's Turkey Hill Farm (quick aside: speaking as a person who lives on a road named after a bird, not far from Martha's old place–I can tell you these CT names are legit!) property, as they would work with local blooms grown on the farm and shoot on the fly in casual spots such as the chicken coop, according to ideal lighting, etc.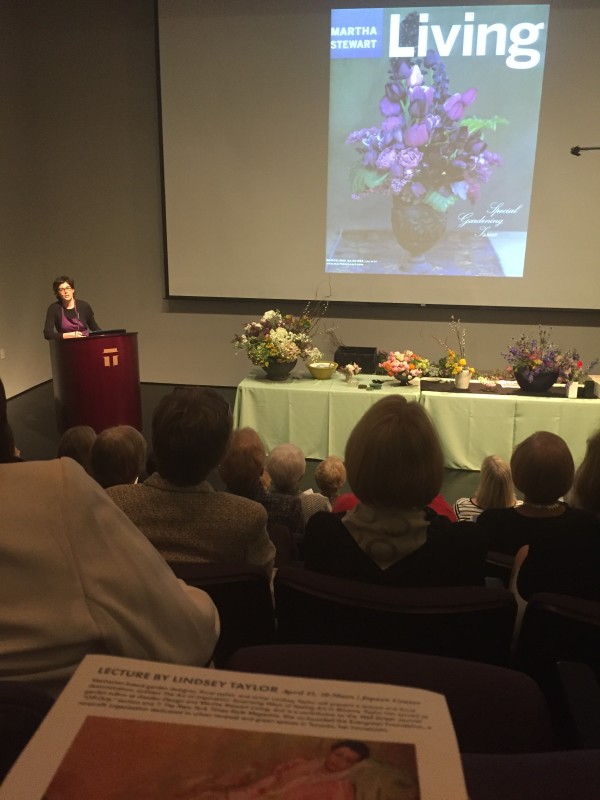 She then brought us up to her current post as contributor to Wall Street Journal's "Off Duty" section and dazzled us with tales of her design process and how she finds inspiration.  Which lead to the demonstration where Lindsey riffed off famous works of art…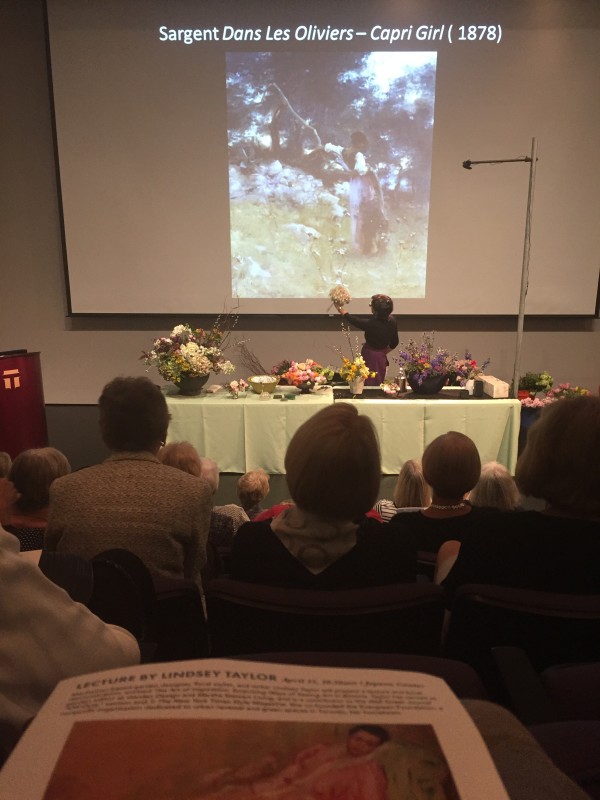 to be inspired by colors and textures of blooms, branches, and berries of all kinds and the ways in which they relate to the paintings.  With ease and confidence she grabbed and designed in a manner that she would describe as "off roading" in as much as she would create her own rules with composition, scale, surface and appearance.  The photos from I-Phone afar don't do justice to how unique and beautiful her arrangements are, suggest you follow her @linseydtaylor to see for yourself.
Lindsey spent a fair amount of time talking about the vessels that she would carefully select for her arrangements. Lindsey further endeared herself to me and others when she mentioned several of those vessels she planned to use for the lecture were damaged en route to Savannah and how she found alternatives at Home Goods.  She had never been to Home Goods, (apparently they don't have those in Manhattan) and marveled at the inventory, several times through out the lecture.
The lecture ended and we carried on to lunch that was meant to feel like it was set in the garden-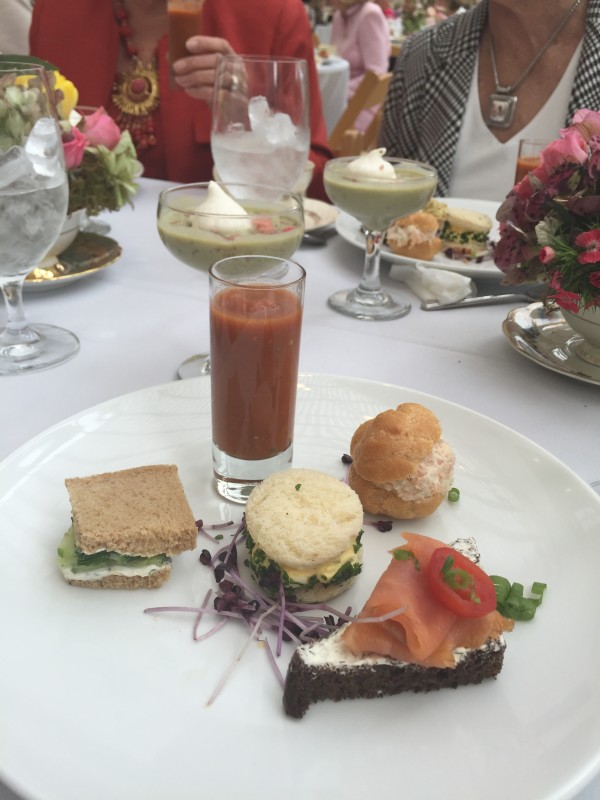 surrounded by flowers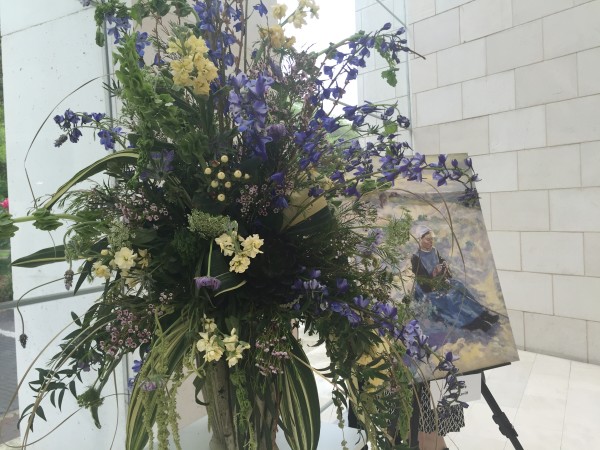 from many local designers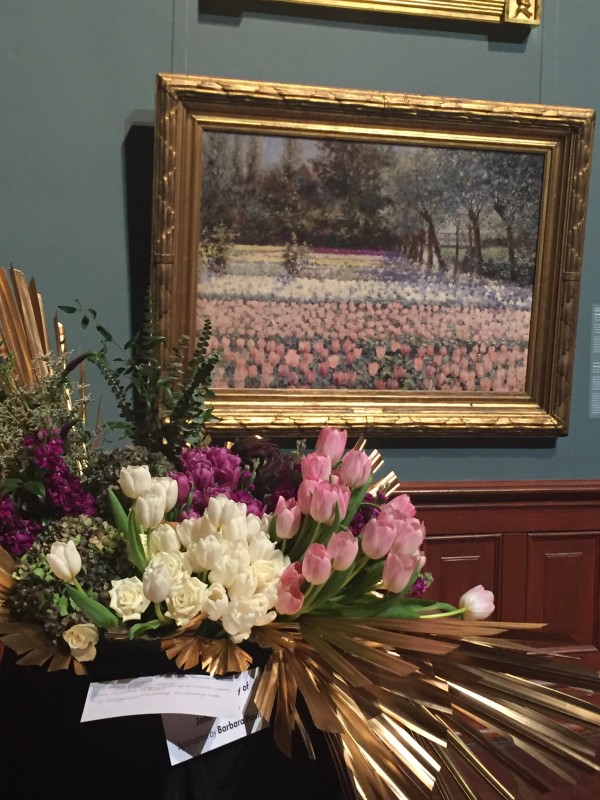 of their interpretations of arrangements relating to paintings and art.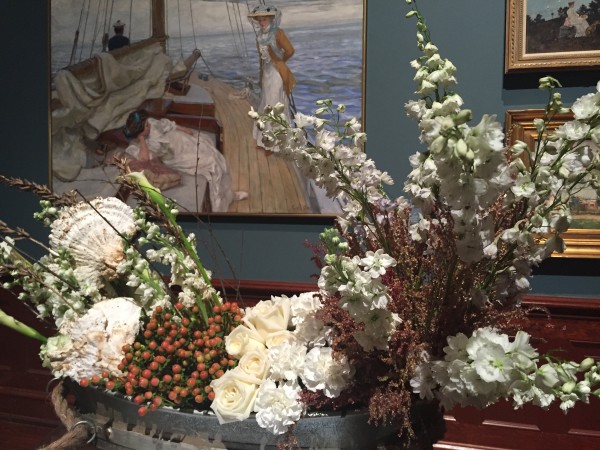 A truly inspiring afternoon (Thanks Mom!) well timed with Spring and abundant opportunities to create with flowers.
Happy Humpday!