February 10th, 2016
My most precious belongings are photographs.  When you've lived as many places as we have and acquired as many special relationships, you cherish those photos that make everyone feel as though they are right here.
As we are now on the fourth straight day of school snow day/delayed start/early dismissal, I put the extra indoor time into a project I'm terming "Joy Wall."  It's basically a gallery wall of some of our most joyous memories, framed.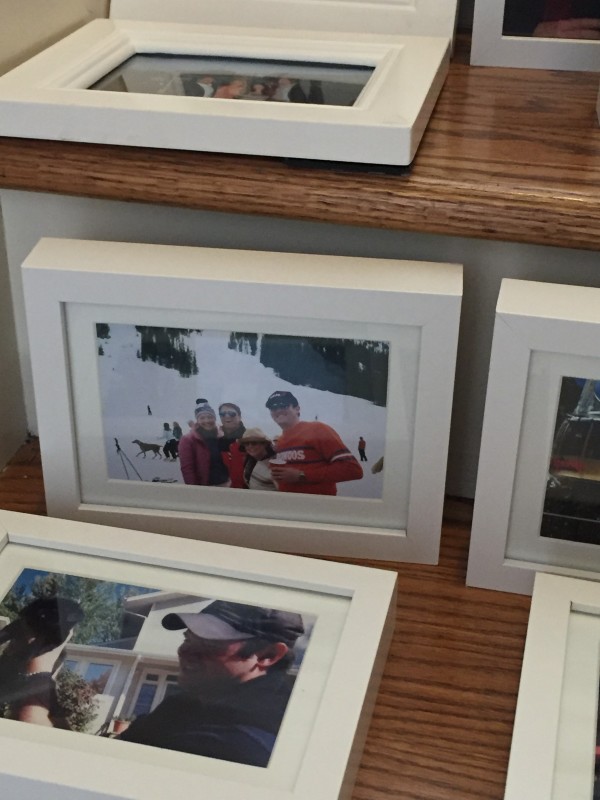 This project dovetailed well with our current anti-clutter mode. Streamlining all the random and disparate photo frames onto this wall has given me real pleasure.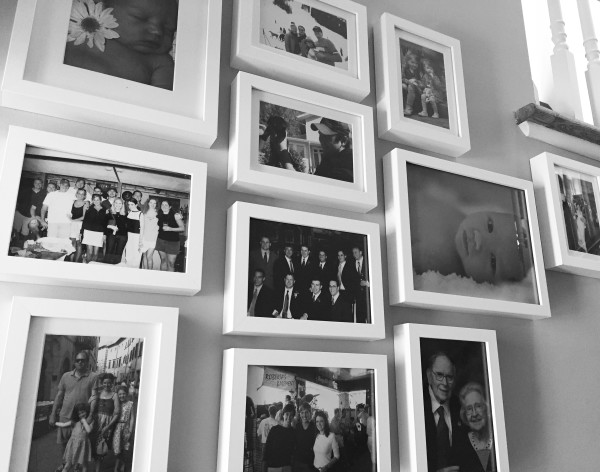 A dear friend in Seattle blazed this trail, her "Joy Wall" displays their once annual professional photography sessions of their 4 children through the years.  My husband joked he wanted to sneak a George Costanza like photo of himself (you know the one with George posing on the couch?) on their wall and see how long it would take before they figured it out. Ha!
Anyhoo, she tipped me off on what kinds of frames to use. The frames are Ribba from IKEA, they are $3.99 a pop, a great deal and come with mats. Thanks K.D.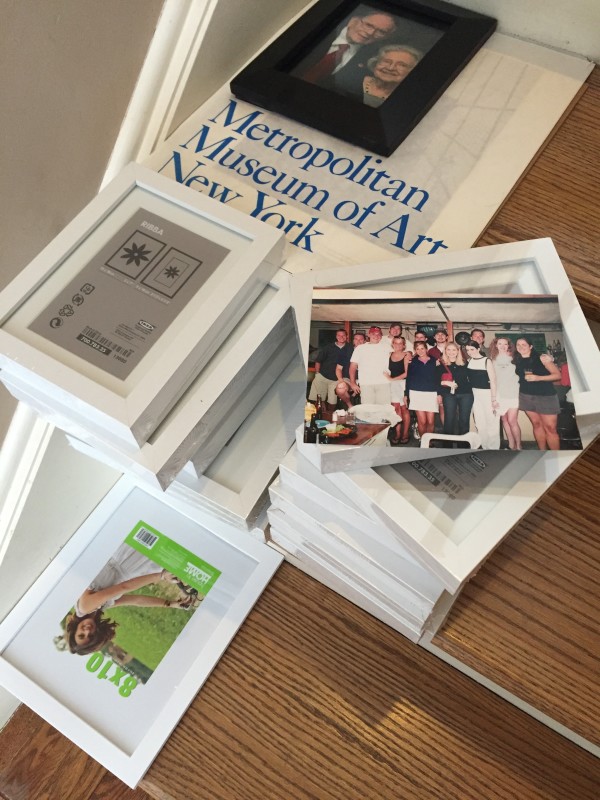 The reasonable price is key as I can't lie, a broke a few experimenting with the arrangement and foolishly hammered while stuff was still hanging (don't do this.)  My technique is a work in progress.  Probably the best way is to measure before doing any hammering.
Photographs can be some of your best decor.  Clustered in a same frame color, enlarged, black and white, truly they work on any design budget.
Your "Joy Wall" will bring back memories, remind you of those special times and folks and make your home uniquely yours.