December 9th, 2015
Last year in December we were in the throws of coordinating a cross country move. We moved the 4 days before Christmas to be exact.
I remember posting a picture on Instagram early in the month of December of a book that I saw named, Handcrafted Christmas and made the comment, "our Christmas is going to be the exact opposite of this…"  A friend commented back, "yeah, but next year you will be on fuego."
Well, she was right…and I think she jinxed me.
We are up to four trees, enough pine roping to line the perimeter of a football field, and I just stamped the last of the 200 handcrafted Christmas cards (I decided to not do digital, pretty much a laborious mistake, but we live and learn right?)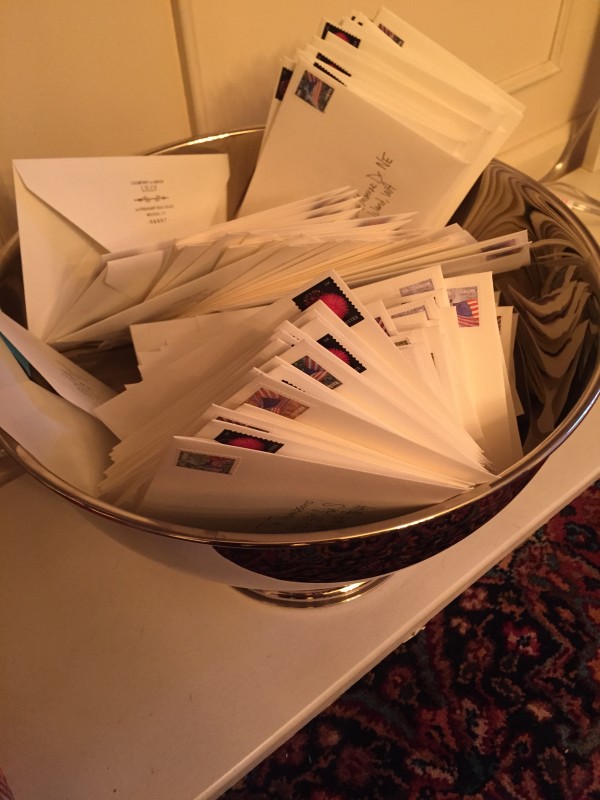 So let's get to it.
First, four trees you ask?  Well, let me explain the madness.
Tree # 1.  A tradition began in the NYC apartment last year when we couldn't have a big tree we traditionally decorate at Thanksgiving.
A cute little Charlie Brown tree dug up from the yard and placed in a bucket in the kitchen.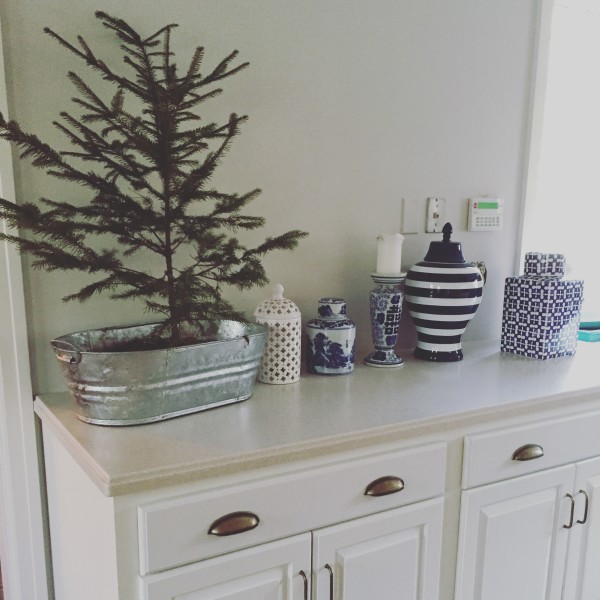 Tree #2 Also cut down from our yard to hold our black lab ornaments, as we seemed to have collected a few through the years.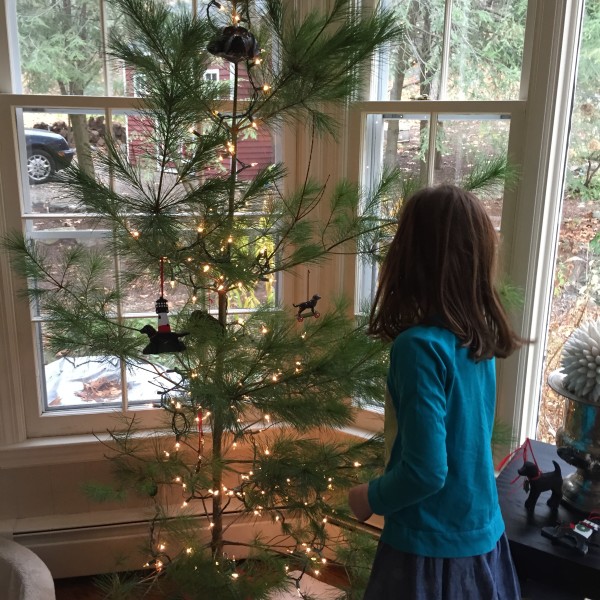 A spindly little thing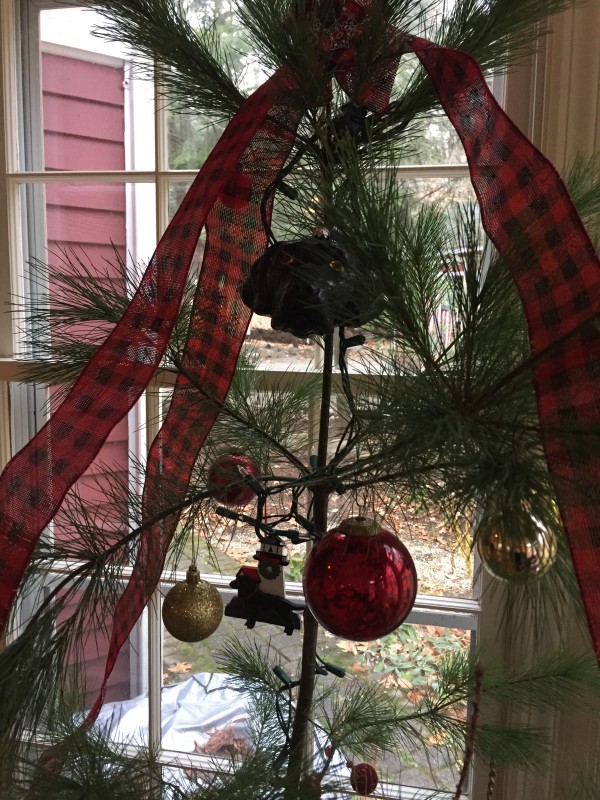 but the dog likes it and cuddles nightly next to the glow.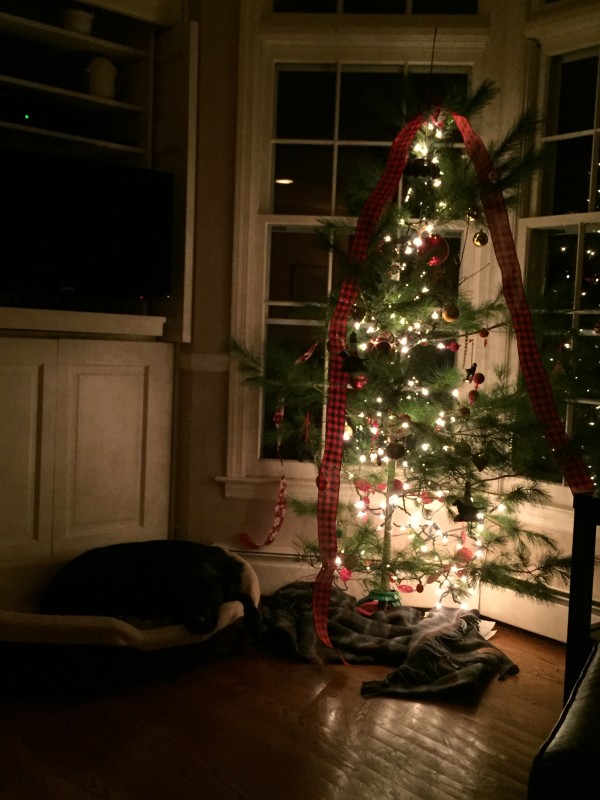 Tree #3 The "youthful tree" with bright lights and a collection of all those sentimental and colorful memories through the years.
Since it lacked a spire, we got a "discount" which afforded me a DIY opportunity–that was a little crazy, and I definitely wouldn't do again.
I imagined a sparkly sputnik topper…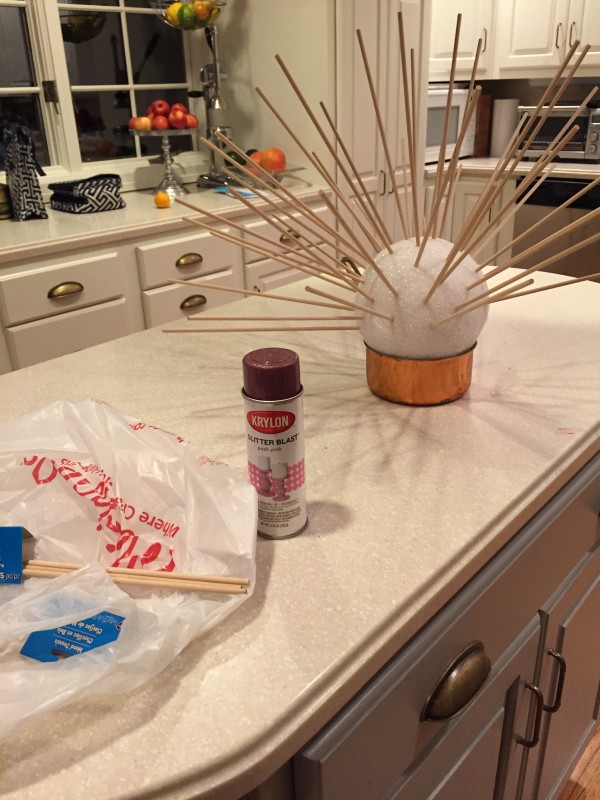 So I got a foam floral sphere thing and a bunch of dowels from Michaels-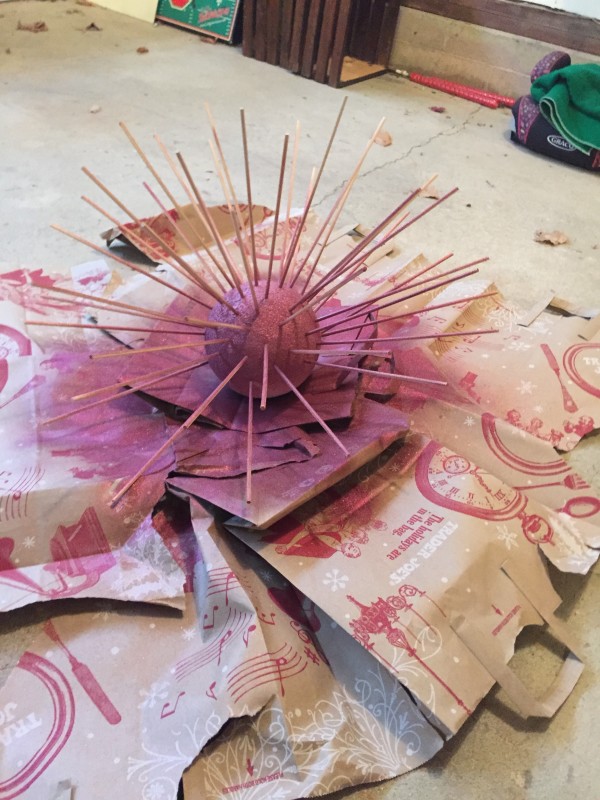 and had to make a trip back for extra pink glitter paint.  At this point I'm thinking my project is really stupid and time intensive…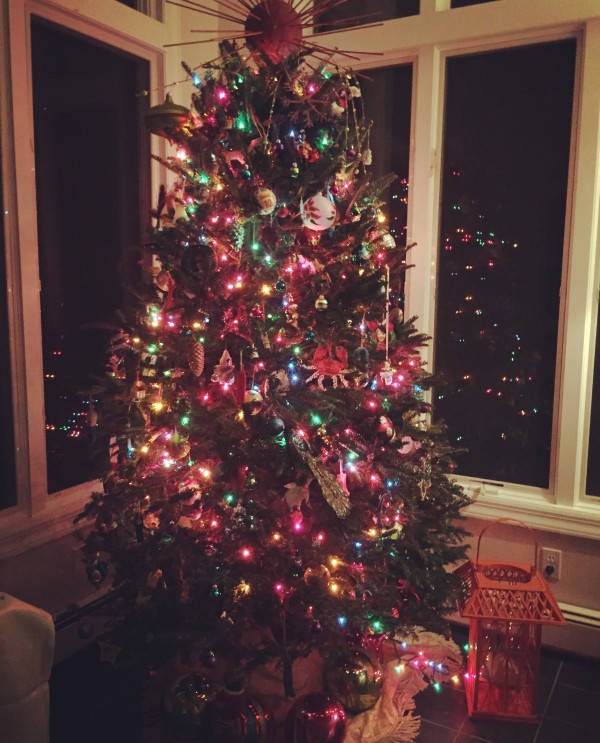 But once atop the tree it gave the tree and room the kind of scale that was needed.  Don't let those "discounts" fool you though.
Tree #4 The "glam tree."  Glittering and metallic.  Makes me really happy.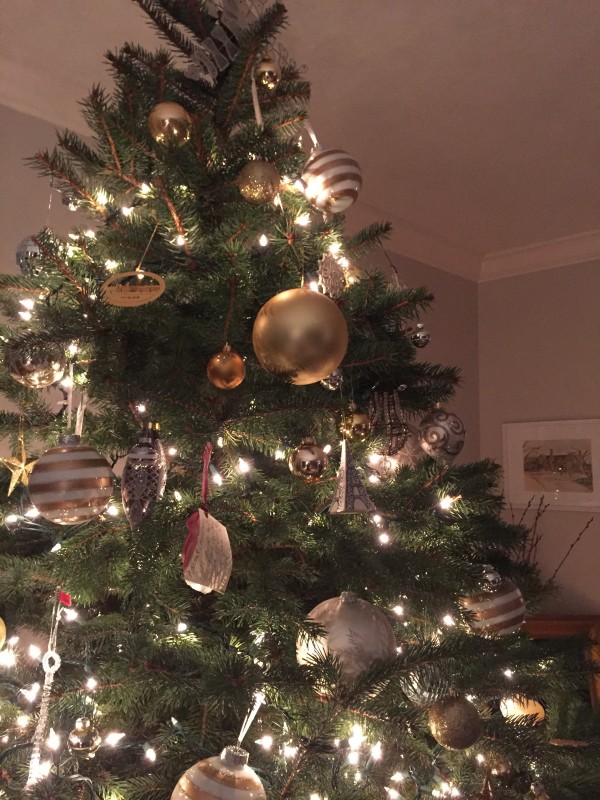 Up close-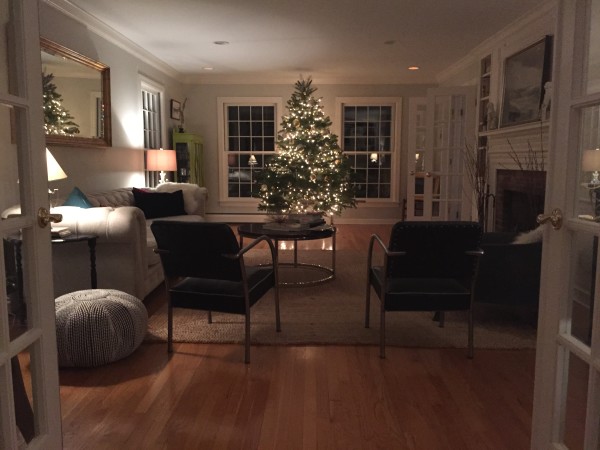 and from afar.
I fully realize this gives a lot of ammo. for my friends and family to make fun of me.  And you know what, you're all right.  However, I'll be laughing when next year it's a Hawaiian Christmas with no spray paint, or envelopes to lick.
For now, I guess I'm "on fuego" as my friend says.
Come back tomorrow and I'll share mantels, exterior and more.