October 2nd, 2015
While little acorns do grow mighty oaks, our yard is pretty densely wooded as it is.  So may as well get our fall craft on!
Hand paint acorns?  Can't think of a good reason not to…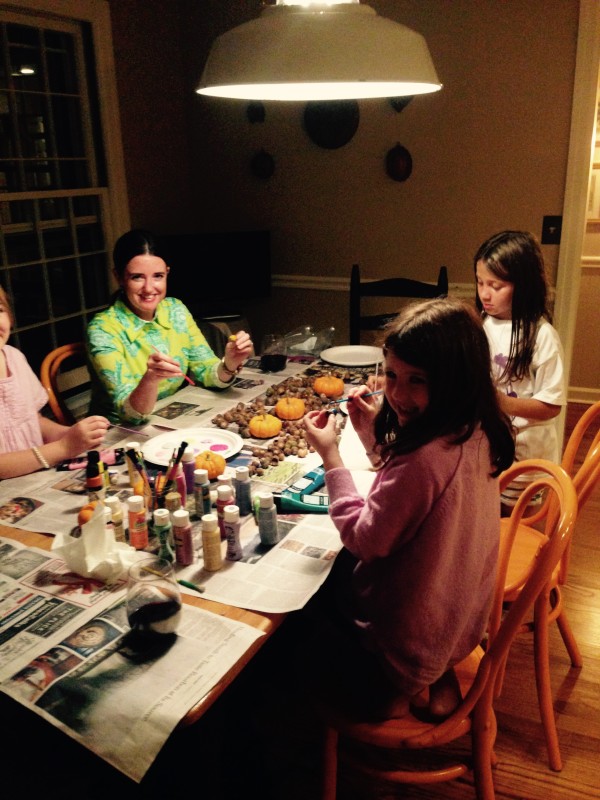 Simply gather some friends, pull out acrylic paints and brushes have the kids forage for fallen acorns!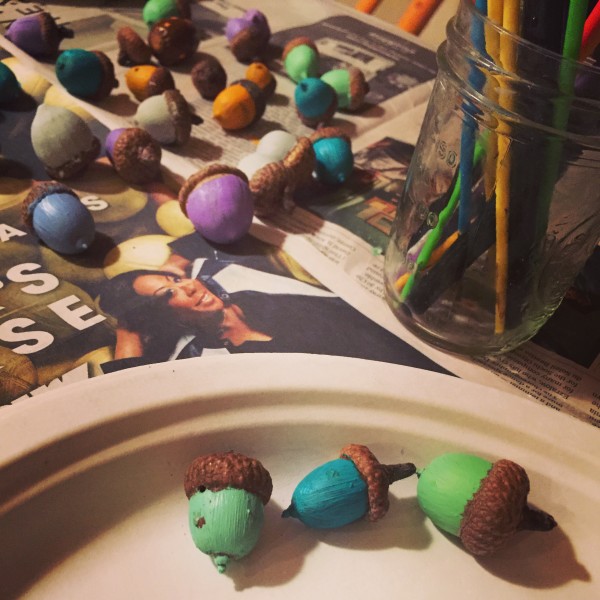 The caps act like little handles for painting.  The brighter the better!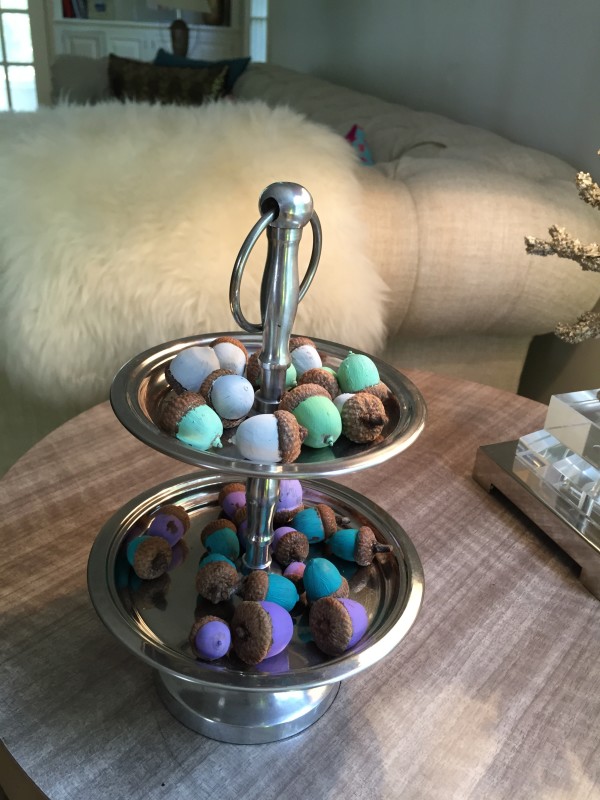 Voila, a fun way to freshen up the fall decor!
Happy Friday!