July 15th, 2015
Every summer, for the past 5 years or so we've hosted a summer-themed dinner party, partly planned to keep our hosting/chef'ing skills sharp and also for the timing of our favorite season of the year to entertain.
The parties have ranged from a lobster boil for 25 that frankly almost broke us…to the simplest one yet, this past weekend.
Come check it out!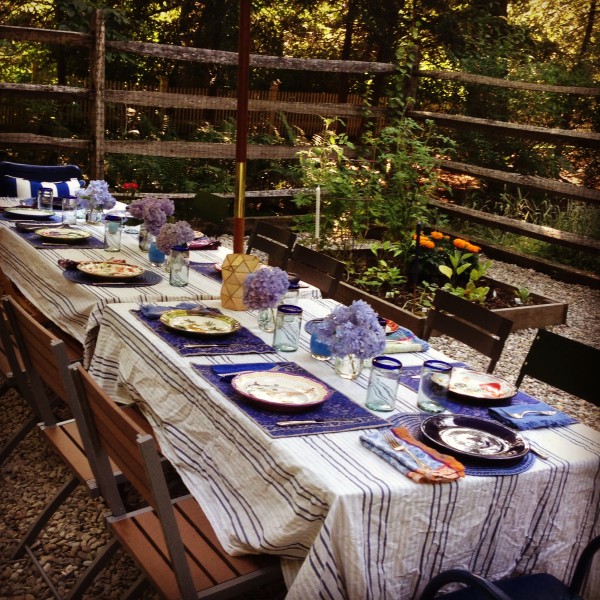 In preparation, we took out a bunch of books from the library. I was inspired by an old book by the Barefoot Contessa and her admission that the worst dinner party she ever hosted was one of her first, where she fussed way too much (for like a week in advance) and was exhausted by the time the guests arrived.
So we aimed to keep it "simple."   We wanted to host the group in our sunken garden.  Surrounded by raised beds of herbs, veggies and cutting flowers to set the tone for atmosphere.  And the sudden opportunity to install globe lights around the perimeter (see the final pic.) as we had been meaning to do!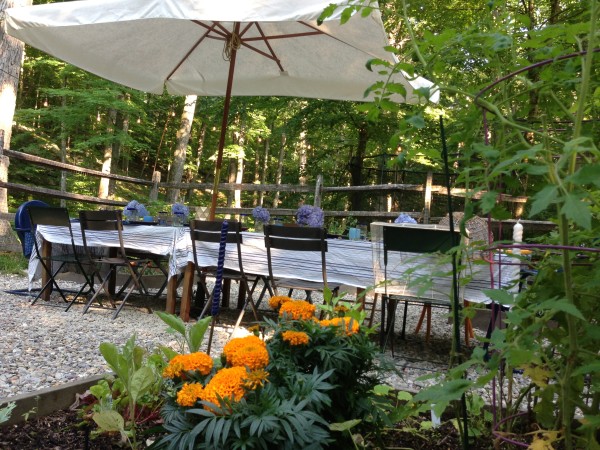 We concluded that the distance from the garden to the kitchen and grill meant no game/guest-time cooking/plating.  So the meal would be served family style and cold or warm at the most.
A menu was determined.  We would be serving; Momofuko's Pork Shoulder in lettuce cups with a bevy of sauces and pickled stuff…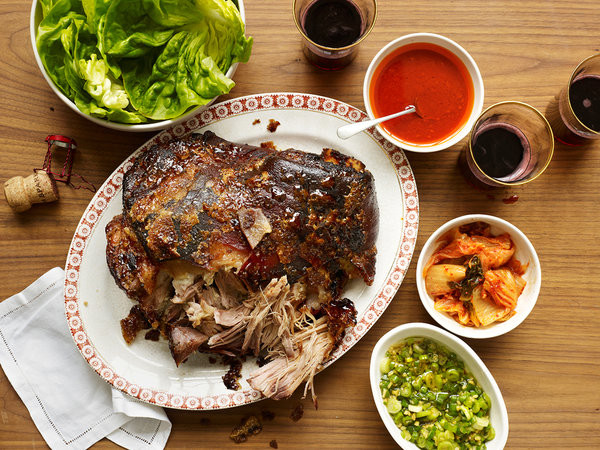 A cold peanut noddle salad…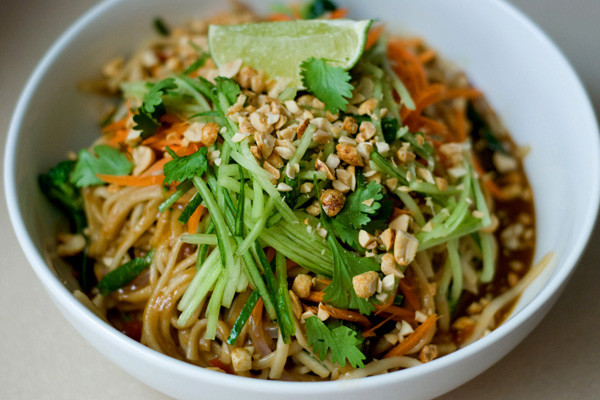 And a refreshing heap of watermelon, feta and mint.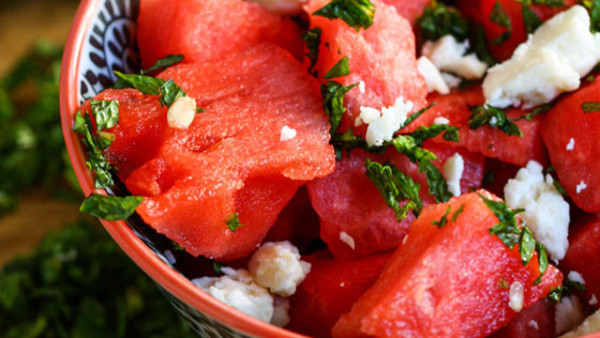 A guest offered to bring something, so we happily took them up on the offer and asked to bring dessert.  In keeping with cas. I even said store bought would be cool, because even Barefoot Contessa cooks only part of the meal and buys the rest.
We also wanted to make sure that folks could get drinks readily, so we put them on wheels.  In hindsight, I wish we would have iced down the wheel barrel rather than wagon for larger capacity!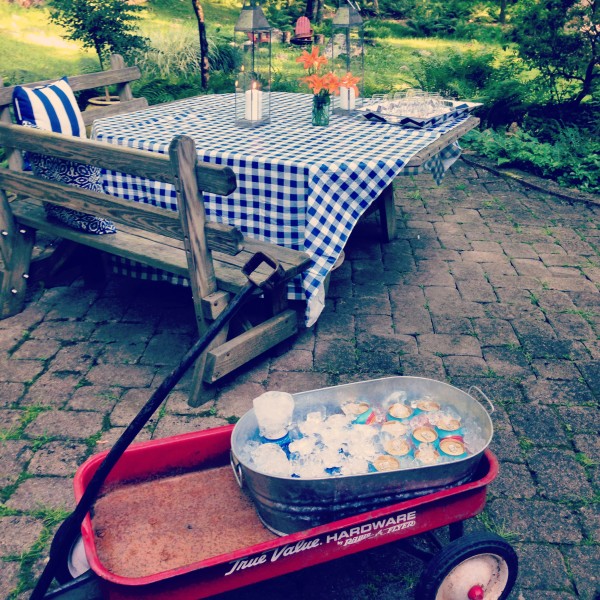 I do LOVE to set a pretty table, but this time–I was particularly proud of the fact that I bought nothing new for decor/serving.  I set table cloths that were old IKEA recycled drapery panels, brought out our Seattle Glassybaby's, mismatched the dishes for added casualness, etc.  And, all the flowers were freshly cut from the garden.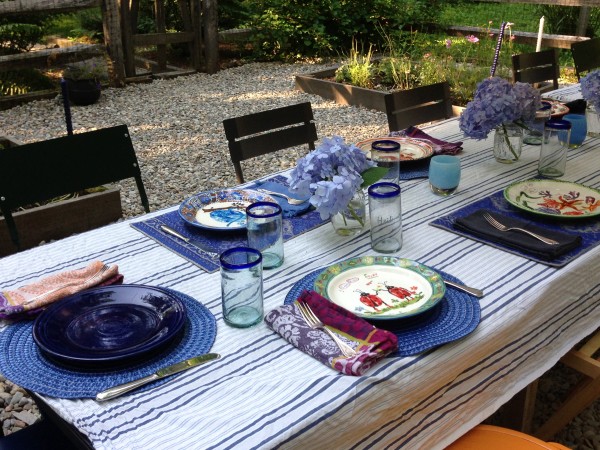 Our friend's seem to love the fresh flavors.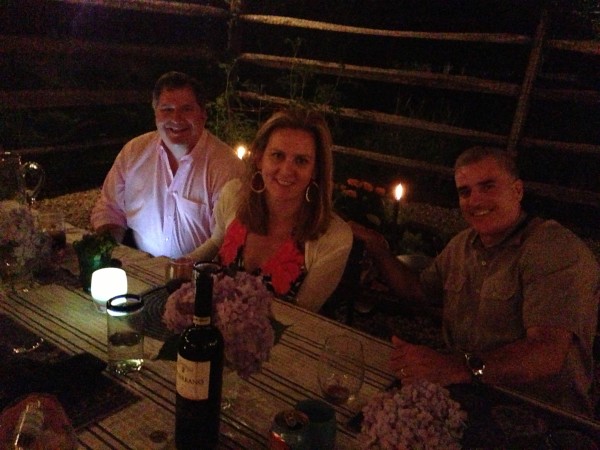 There is just something about being outside on a summery night that puts everyone at ease.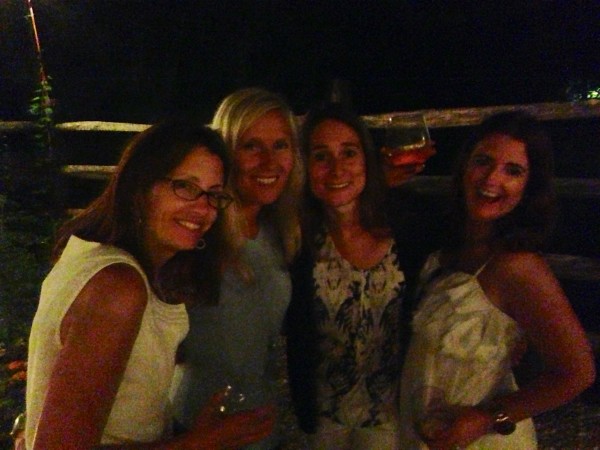 And at the end of the day, there's not much better satisfaction than knowing you pulled off a good night whether simple or elaborate as a team.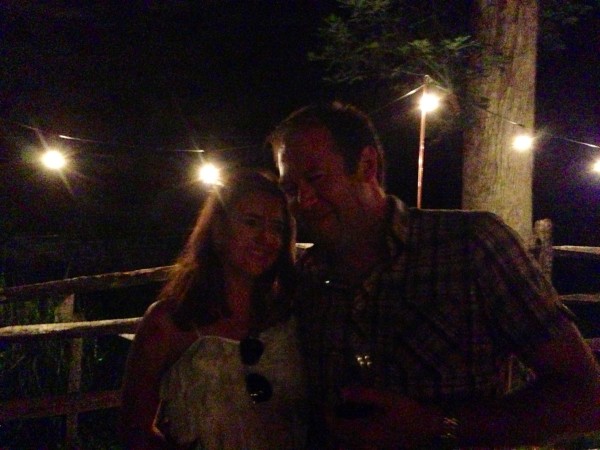 Cheers and happy summer dinner partying!