July 13th, 2015
Oh the transforming powers of paint!  They always say the prep work takes the longest, the taping, covering, etc.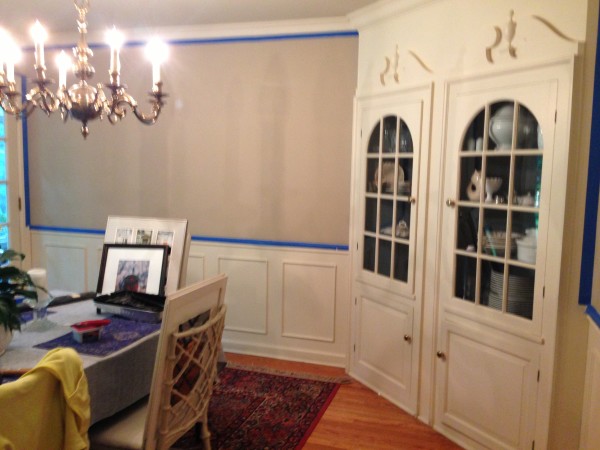 But once I took care of the prep, and started rolling on the Sherwin Williams "Regatta" color  paint onto the walls, the room changed in a matter of hours.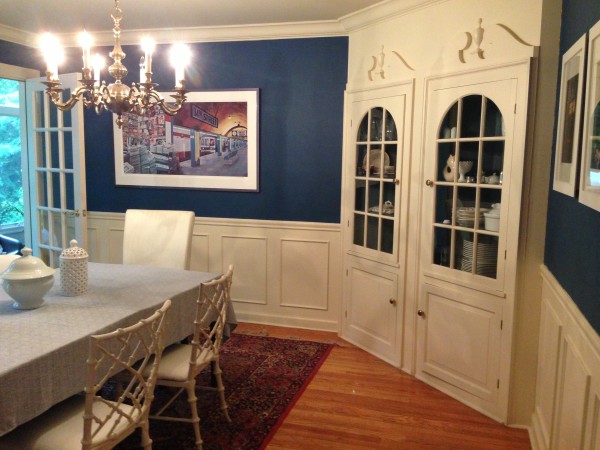 Voila!
I knew I had a bunch of pretty cream molding and built-ins to work with and to anchor a deep contrasting color so decided to take the risk!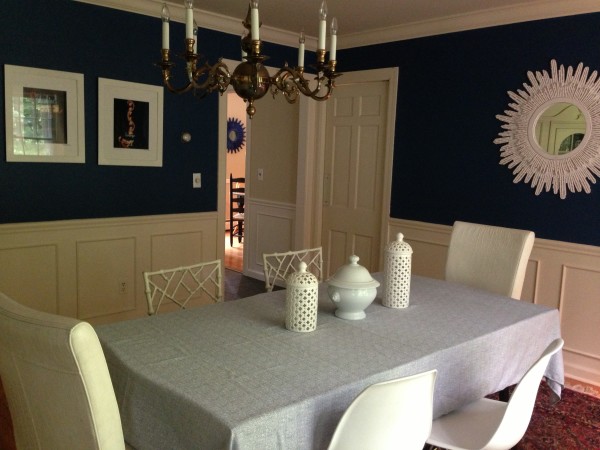 I love how the art work comes alive with a bold saturated color.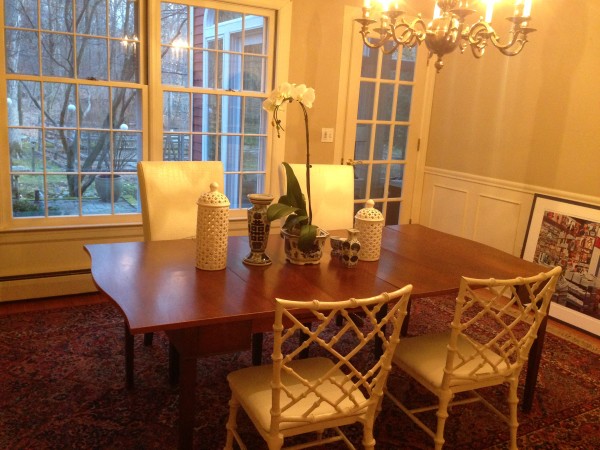 I added some new chandelier shades that are creme with black trim to boost the drama of current light fixture.   
but ultimately felt like the fixture needed to be replaced as the room needed more light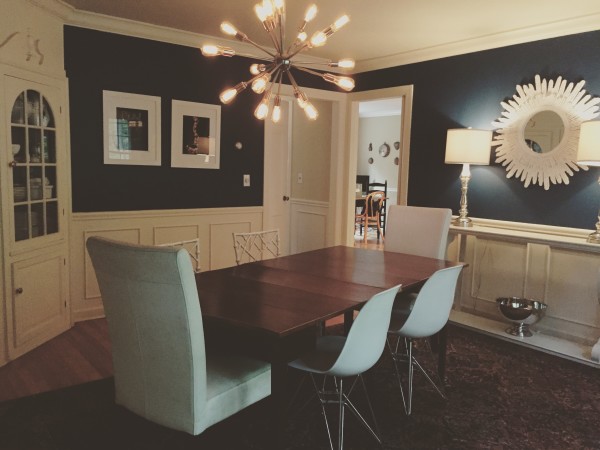 I added a slim sideboard and a pair of lamps, what do you think of the transformation?
Have a great week all!