May 20th, 2015
I can't lie, I am still adjusting (some days more gracefully than others) to the change of the urban lifestyle we lived in Seattle to Connecticut "country life."  The sounds have shifted from city buses and sirens rattling by our home to a large assortment of wildlife chirps, including what I believe to be frogs!
As we can now officially put the epic winter of '15 under our belts, daily karmic "rewards" abound in the form of a lovely garden.
Come take a look…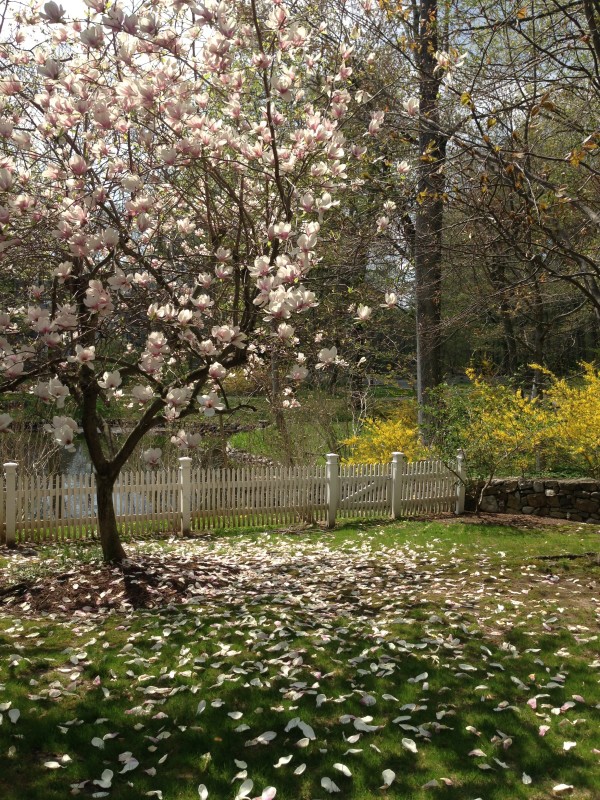 The forsythia and magnolia are some of the first welcome pops of color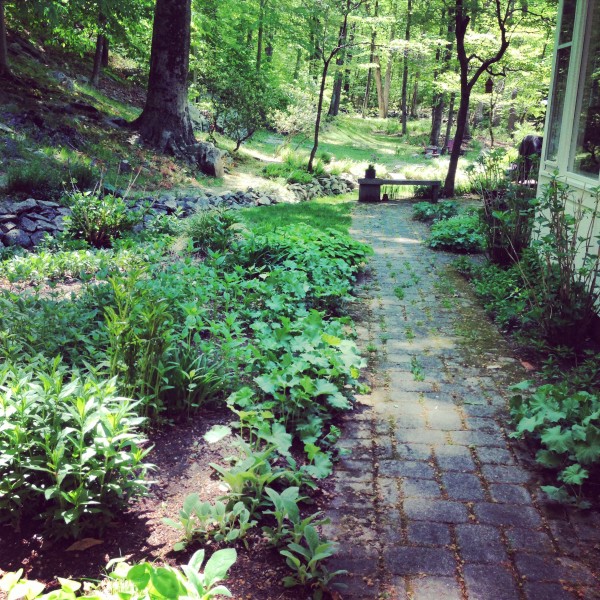 Ferns and green are everywhere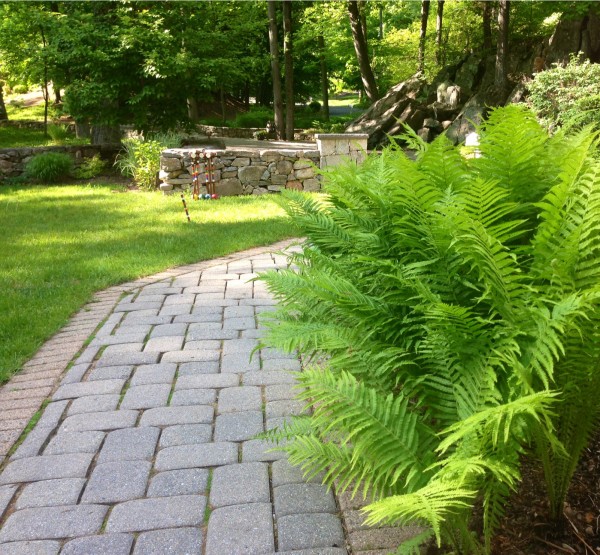 the green is so electric, it's as though it is plugged in somewhere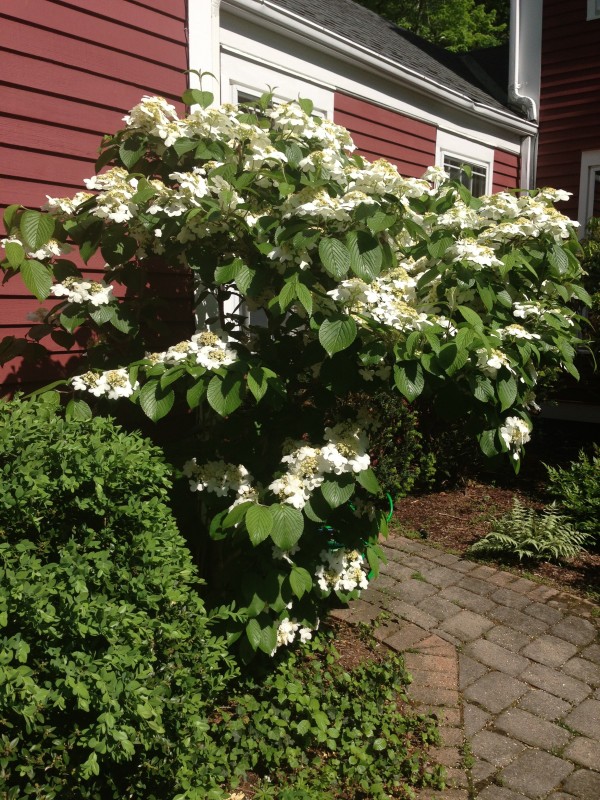 These are the only "snow caps" to be found now.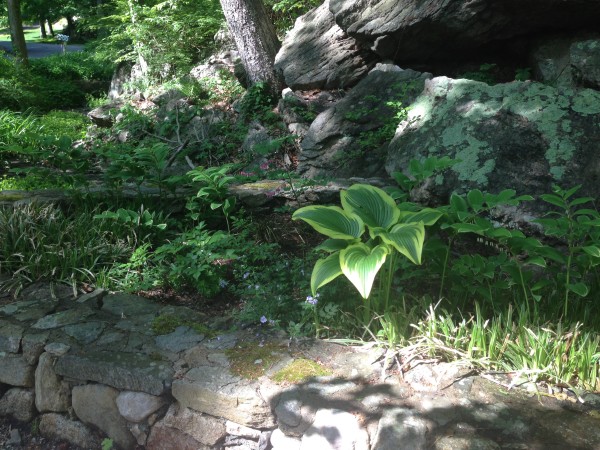 Even random little rock gardens are full of lovelies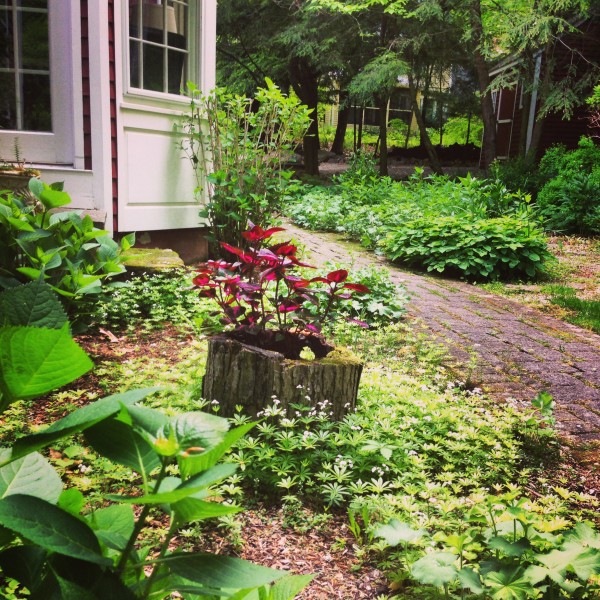 An abandoned tree stump provides the perfect container for the shade-loving purple coleus.
And then there is the cutting garden.  A fenced area I initially did not quite love as looked like a corral for punishment for bad behavior-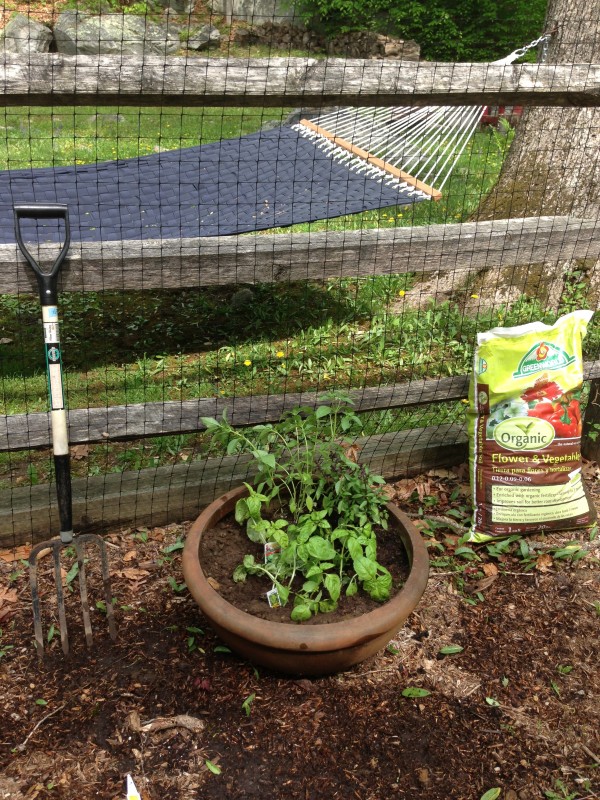 but now I see as neccessary to keep hungry deer away.  I have visions of a ginormous pot of basil, that I will feel no shame in fertilizing the heck out of.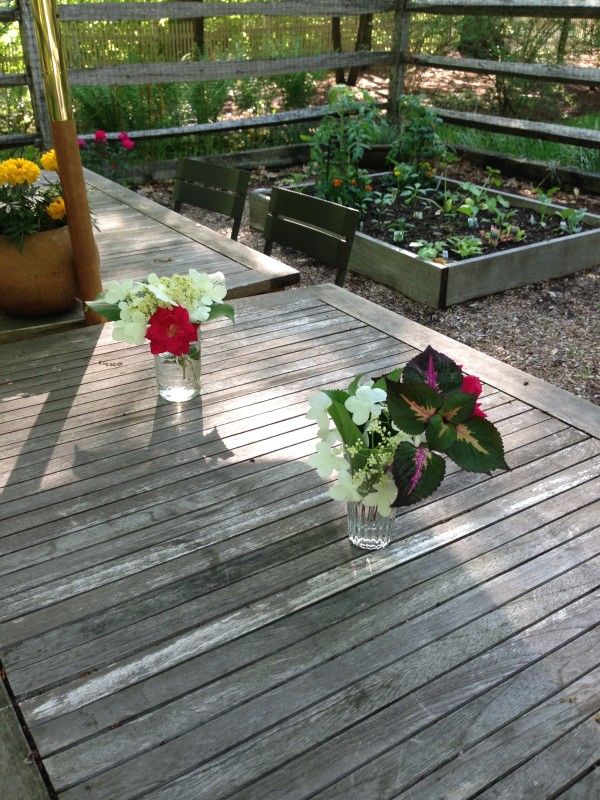 And hopefully other summer veggies and herbs as well.  As you can see we have set up dining tables in this space (shipment of pea gravel on the way to clean up the walkways soon) as well to take in and enjoy the elements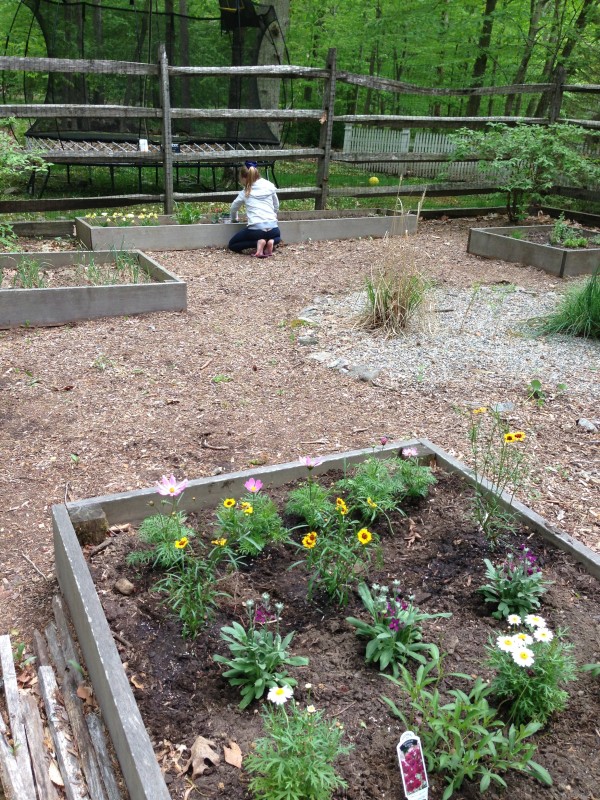 The care of this garden has become a family affair.  My husband likes to check it daily as a commuter's decompression tactic.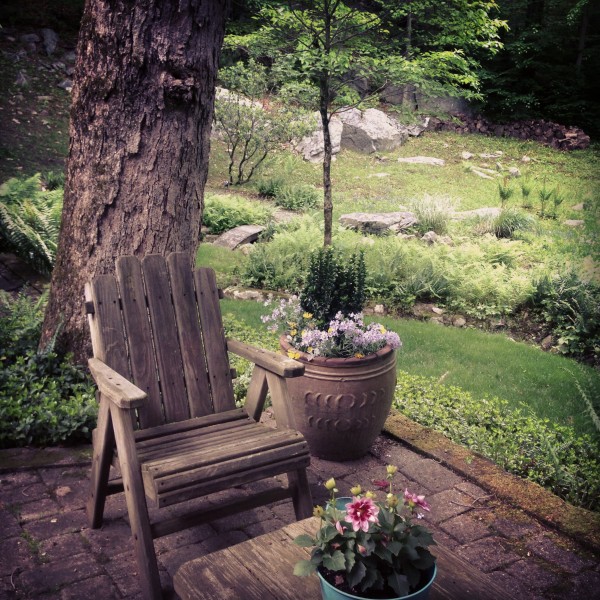 Pots are planted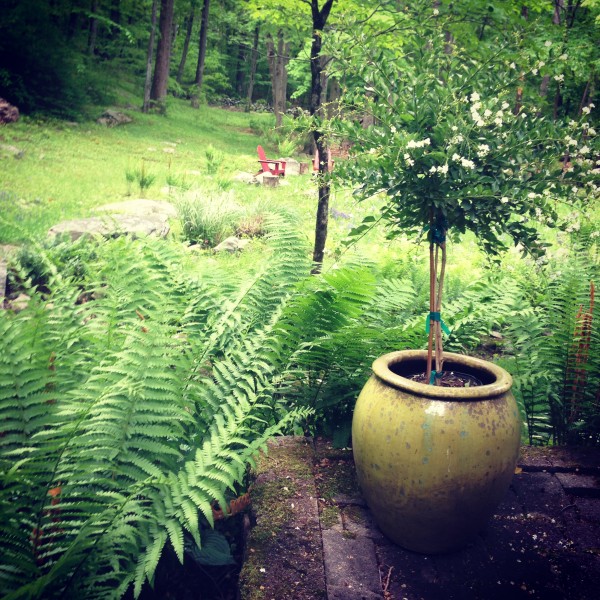 And the curtain of green enchants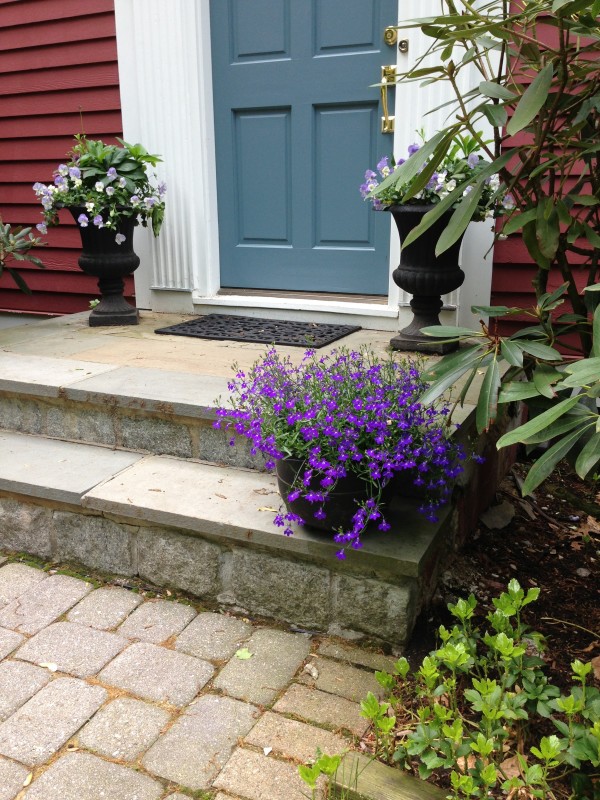 Bright blue lobelia was actually my grandmother's favorite.  And this pot actually graced her front porch at one time too.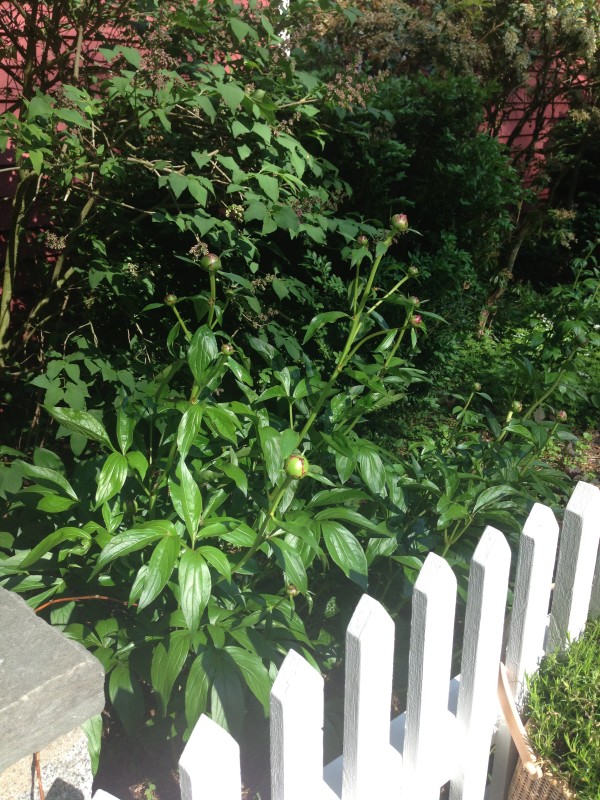 Peony bushes taller than the kids (and almost me for that matter) are about to explode.
Can't help but feel grateful.  Even though I do miss my tattoo'ed baristas and lovely gaggle of Northwestern friends more than I care to admit.
In the meantime, I'll just keep planting.
Happy Humpday.