March 18th, 2015
You really haven't lived until, you've removed wallpaper.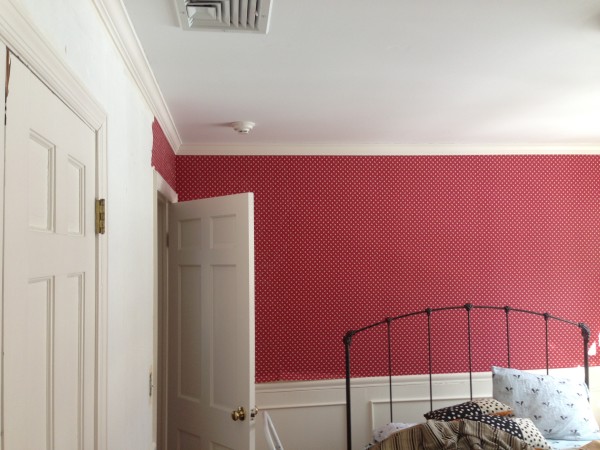 What started out as some innocent picking, quickly turned into the waking of a sleeping giant.
Oh yeah.  Layers and layers of paper and tissue thin remnants and the adhesive and all kinds of other bologna lurking behind what I now consider, benign-looking-enough wall paper.
I've officially entered into the evil world of DIY Diff, and sanding blocks and putty knives and wall compound and it aint pretty.
But I'm committed now, and can soon file this under the category of: "Stuff I learned how to do, but now that I know, would never do again."
The good news is that I'm almost done.  And will hopefully soon have a handy dandy "after" image to share with you soon.
P.S. Did I mention there are four more rooms with wall paper to address?  Maybe I should let those giants sleep a while.
Happy Hump Day.