March 30th, 2015
I'm not sure if Spring is coming at this point, but Easter is.
So I begin to start thinking about the table (and menu and other aspects) on this snowy Monday morning.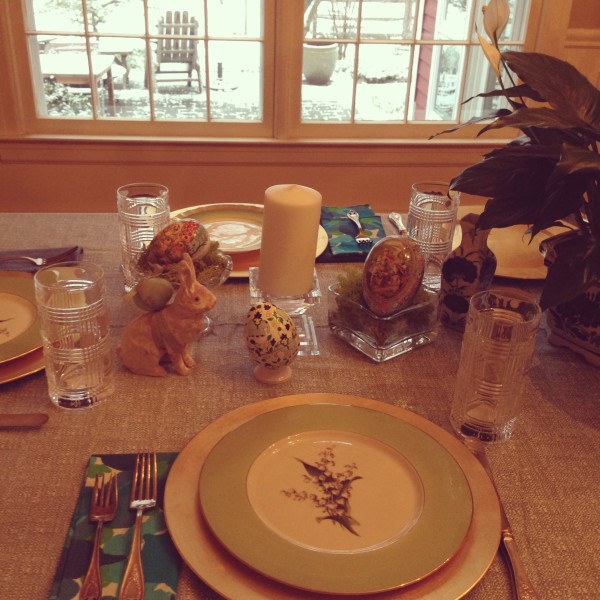 After all, there is silver polishing to be done, branches to buy, Champagne to procure and more.
I have a table vision–it will at least be colorful inside! Think new and old, blue and green and touches of whimsy.
Super excited to use for the first time a set of fine China featuring Lills of the Valley purchased at Bull Street Market in Savannah, for a song.
Check back soon for more fun Spring ideas, as I attempt to ignore mother nature (see, I'm so mad at her, I don't bother to capitalize her name).
Turns out Spring's in like a lion and out like a lion too:)  Have a great week all!