March 17th, 2015
Pardon the title, I just can't see to let a good pun go.
Anyhoo, we scored at an industrial salvage store in Philadelphia a few weeks ago.  Found several gems including an old enameled industrial barn light fixture.
There were a few spots in the house I had in mind for it, including replacing ceiling fans, but couldn't quite convince Pouf Daddy (see Jan. posts) to let those go.
So we landed on the kitchen and changing out this fixture
Before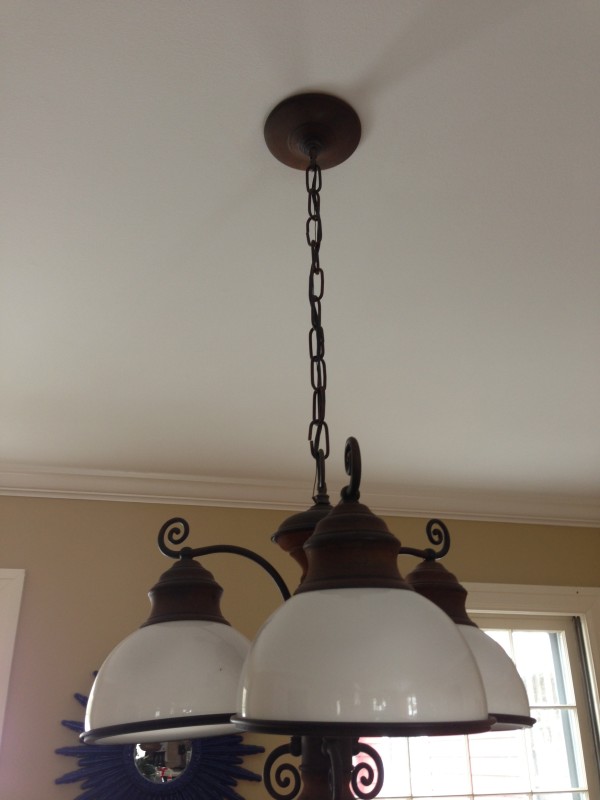 After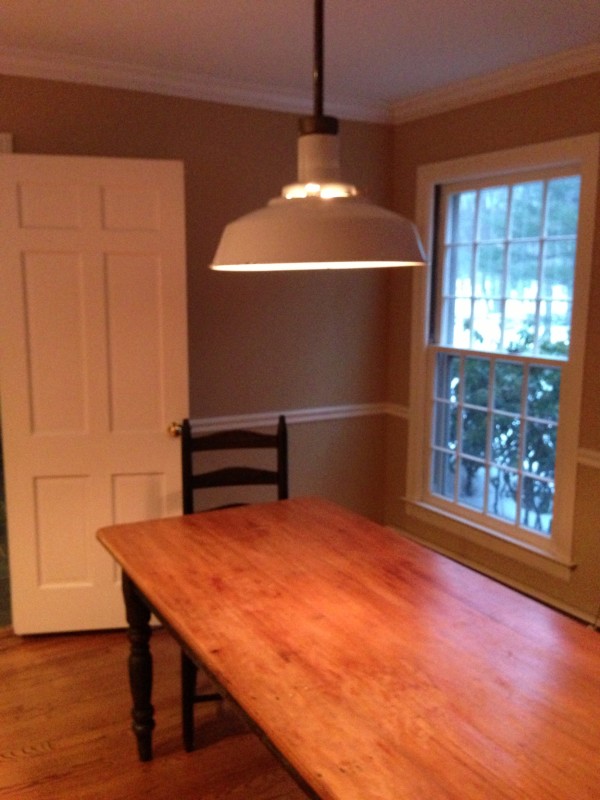 It has some dings and history (but overall in great shape), all the better for a great patina and story.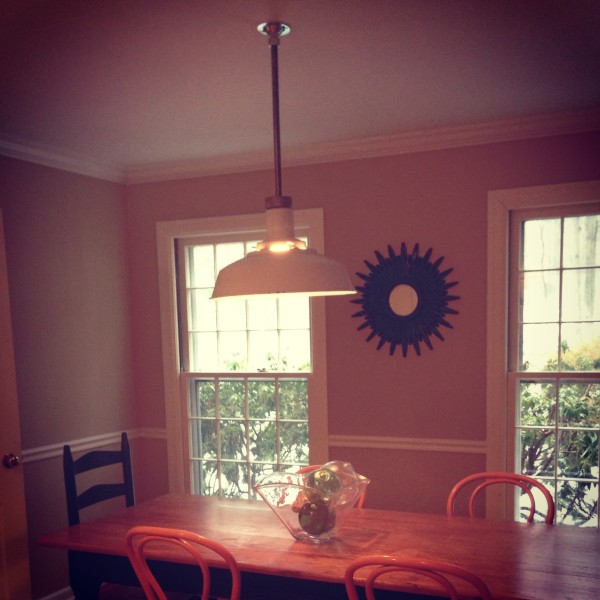 What do you think?  I kind of love it.
Well friends, I must be off.  St. Pattys Day prep calls.  Leaving you with this for Irish Blessing today:
"May your troubles be less and your blessings be more and nothing but happiness comes through your door. "