March 23rd, 2015
Calling all house guests!
After too many hours to count and still not the most thorough wall paper removal job ever, but close enough– we are legitimately ready to house guests.
I have to admit, considering our last guest room set-up was in the basement, next to our humming (and loud!) 100+ year old original boiler, this feels like a decent upgrade in the housing of guests scenario.
Before, I was always a little embarrassed to have over-night guests.  So I wanted to right the wrongs of our last situation and make this new room welcoming and nice.
So here goes, drum roll please!
Before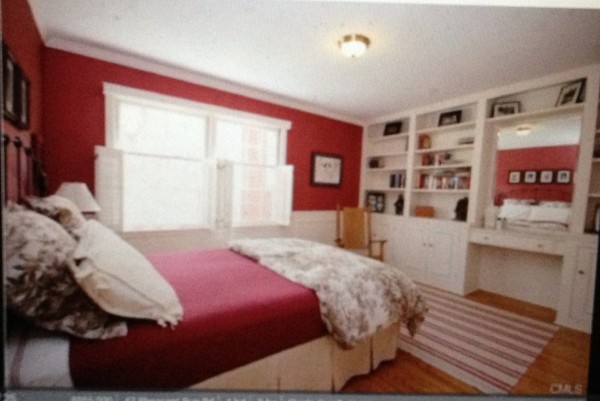 And After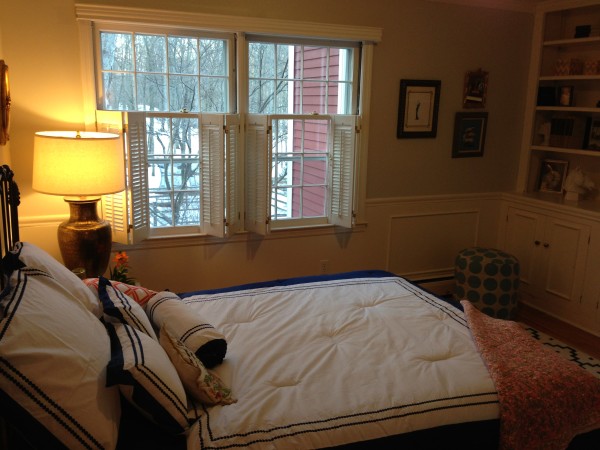 The inspiration of the room came from the crisp linens with blue accents.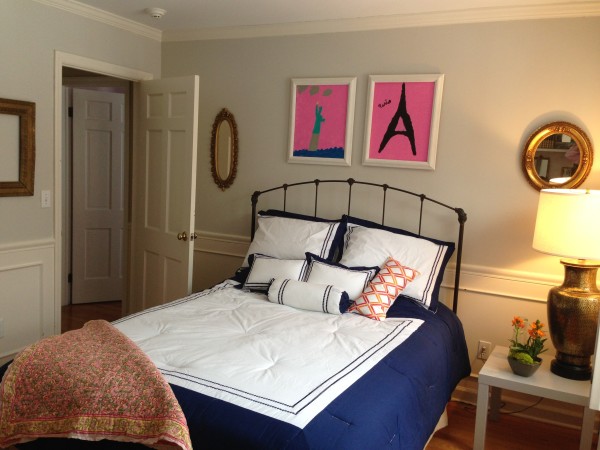 And a big pop of color with the pair of pink oil paintings of NYC & Paris created by our mini "artists in residence" as a birthday gift to me.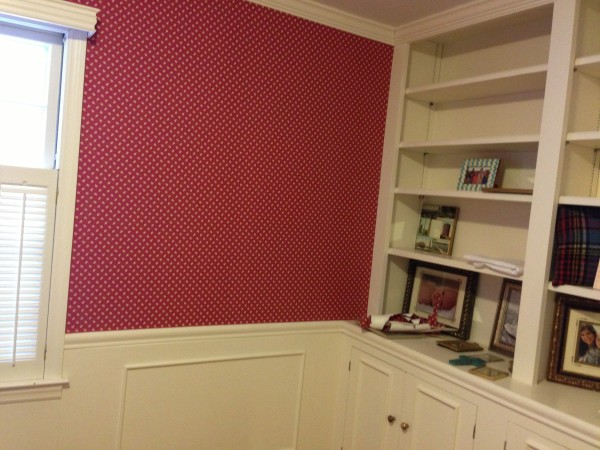 I found this fun nautical needlepoint at the Thrift store.  Art really comes alive with Light Pewter (this is our 3rd room this color now) as the base paint.
Styling the built-ins will be an on-going evolution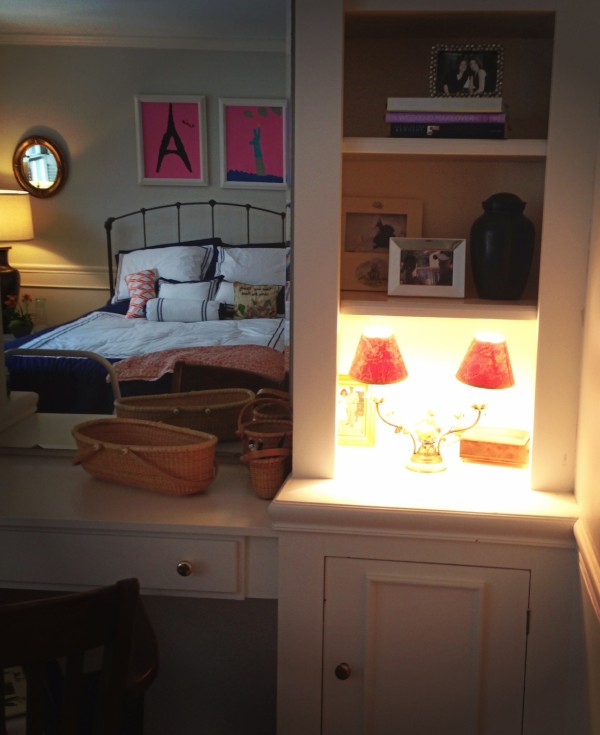 Friends and family make your bookings soon!  We are open for biz.
Have a great week all!