March 16th, 2015
Less can often be more.
Sometimes, "taking away" is as effective as "adding to" when designing.  New sconces were on my decorating "wish list," but suffice it to say I am in the DIY stage of things now.
Luckily my design savvy brother visited this weekend and suggested using the current ones, taking away the frosted belled glass shades and adding an Edison bulb.
Hallway sconce Before
and After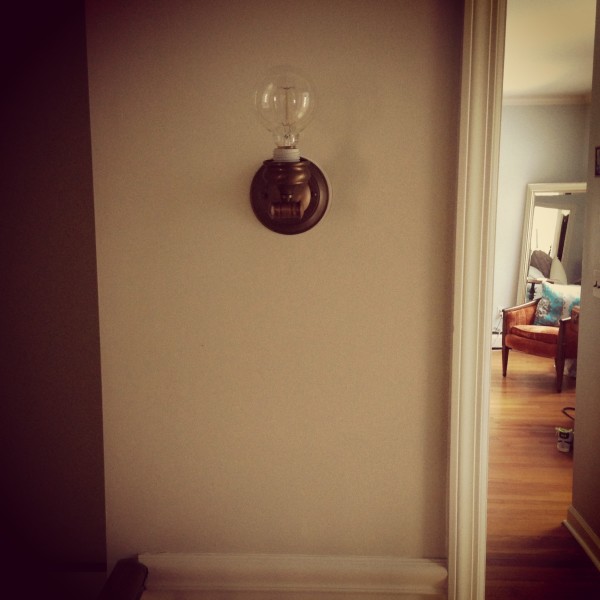 Feels more "Au current" eh?  Pardon the pun.
There are lots of fun shapes of Edison bulbs and it's cool to see the filaments inside, though they don't photograph well, so I couldn't show a pic. of it alight, though trust me it's a cool glow.  I'm headed to the hardware store now to experiment (goodbye 80's bathroom vanity lights) with more.
Come back tomorrow to see the before and after featuring a new (actually a really old enameled barn light) installation.
It's going to be an illuminating (sorry I just can't stop with the puns) week!