February 9th, 2015
I'm not kidding, when we were looking for houses…a room that could accommodate our family heirloom on loan, a.k.a. antique over 10 foot long behemoth mahogany pool table, (that is actually quite awesome and beloved) was among the key criteria.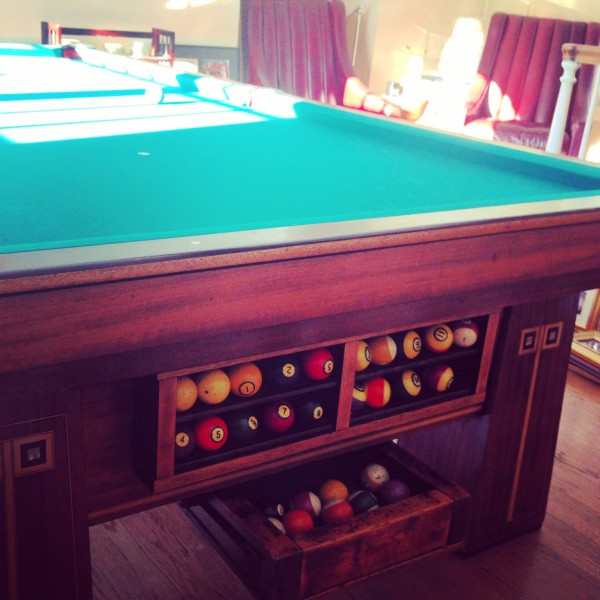 Well, we found the spot.  This was to be a "man room" for my husband, and I guess if he's feeling generous, for family play/use as well.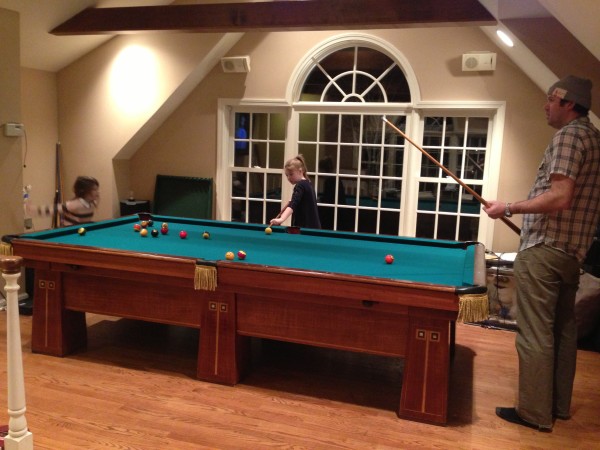 If I was being really literal, this is no man "cave", it's actually more of a man "F.R.O.G" (front room over  garage), my wonderful friend from the south tells me they refer to it.  Let's go with that.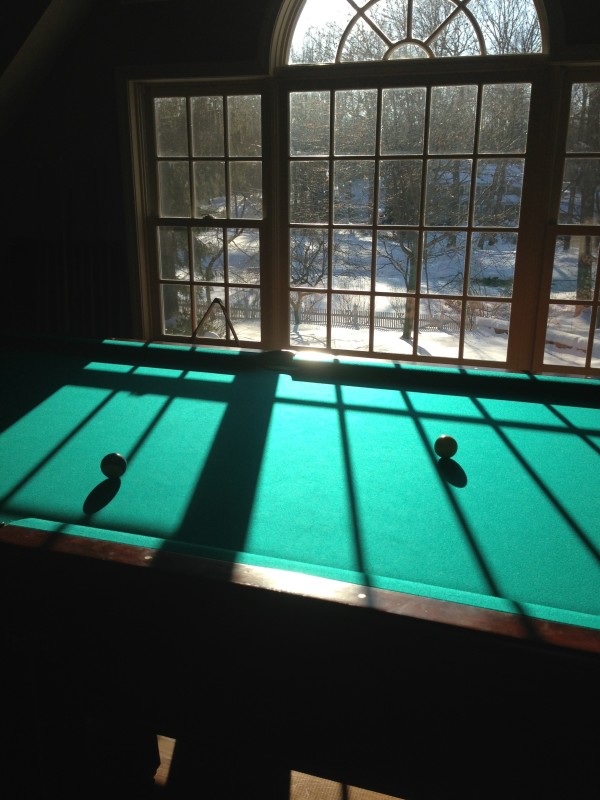 Because as you can see, a lot of light comes through here.
The room will be a place that shows our history, where we've been, literally the states and places, the concerts, the sporting events…the good times.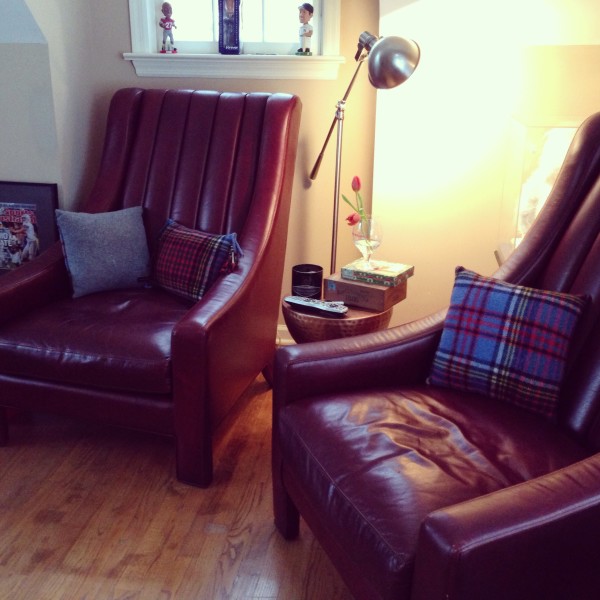 Comfy places to sit and sip a whiskey or whatever your poison may be.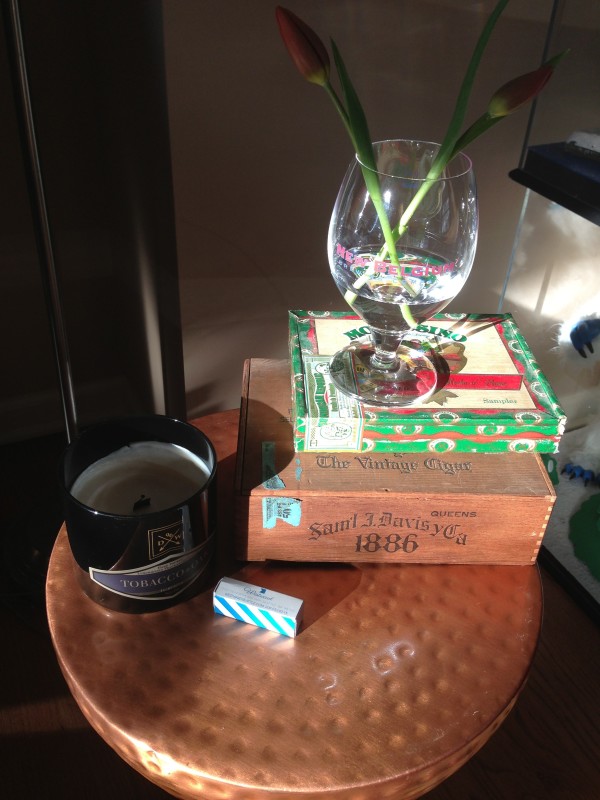 Masculine details like metals and leather and wood and cigars & boyish things (but you know I will get my flowers in here and of course throw pillows!)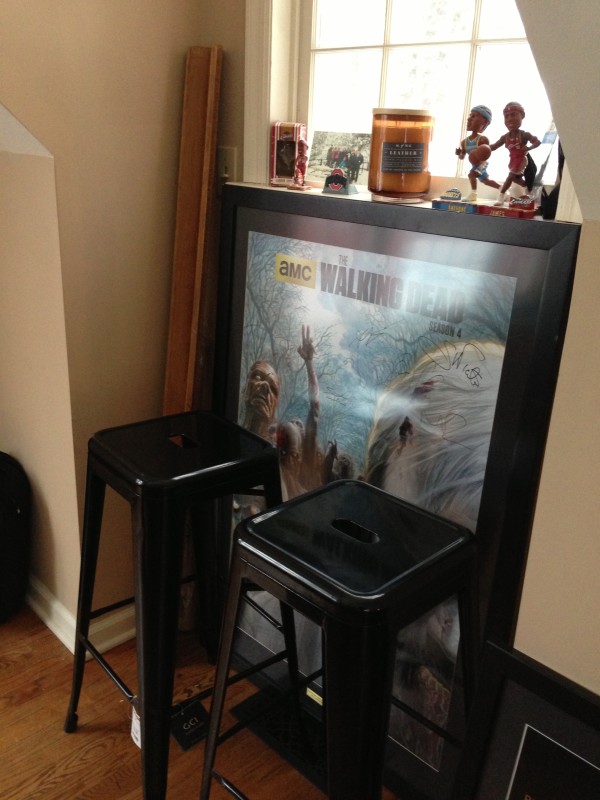 Some "design challenges present themselves with the art, and bobble heads and other random collectibles, but we will make sense of it, or not:)
I searched Pinterest on the criteria of "tasteful man cave"  for inspiration and there are a lot of fun ideas.  Lots of barrels as tables, crafty ways to house pony kegs of beer etc.  The photo below is from the inspiration board on Pinterest for displaying the art in mass and perhaps dark wall color, etc.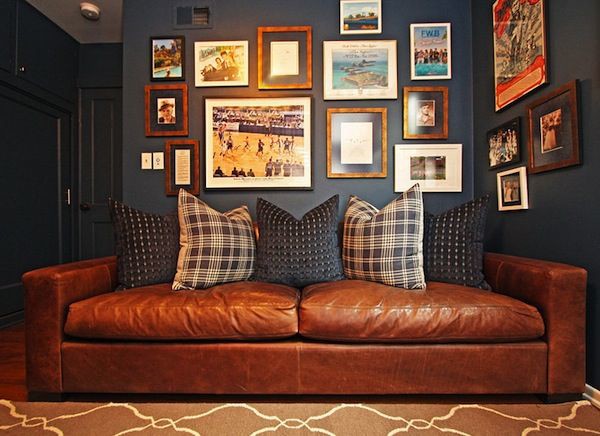 Come back for more soon to check the progress.  In the meantime, we may becoming pool sharks.
Oh p.s., made more progress with the living room–shelves & bar cart styled, more artwork hung and a few other things making it look more "done" though of course it will never be truly "done," only evolving.  Much like us!
Have a great week!