January 27th, 2015
Reporting in from a blizzard.  Considering we haven't lost power (still holding breath a little, while feeling grateful) there is really no excuse to not post.
Anyhoo, slowly working on making our new Master Bedroom our own.
Before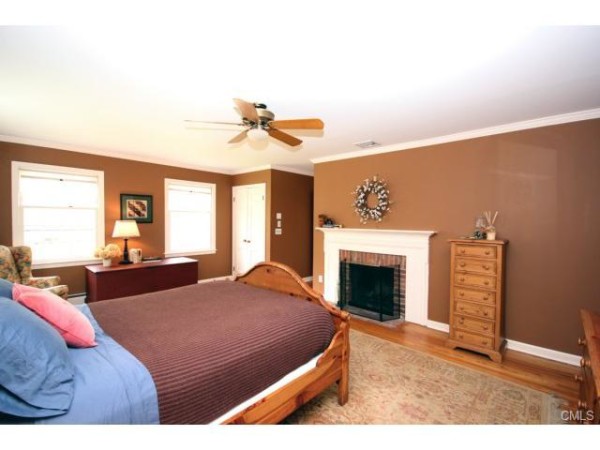 After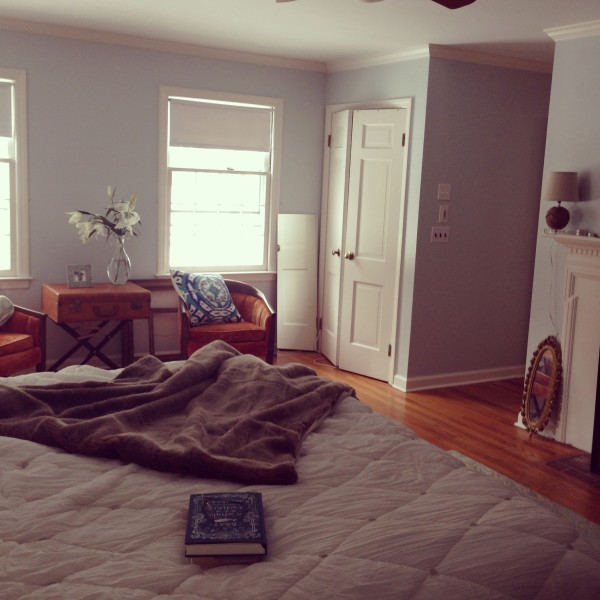 The room has now been painted a blueish greyish that reminds me of water.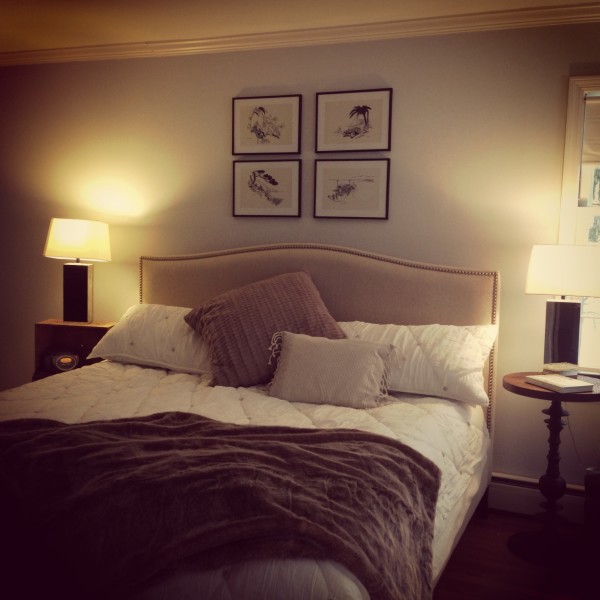 I love how it gives just the right amount of oomph with the trim, yet is still tranquil.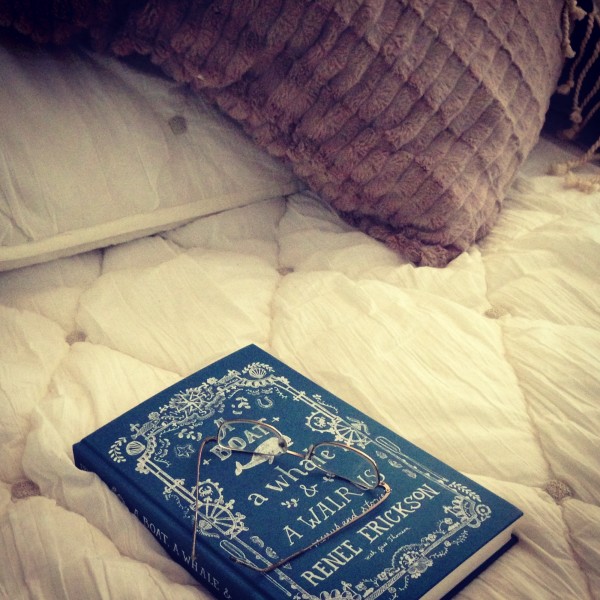 A pintucked quilt is cozy and a bit glam in one.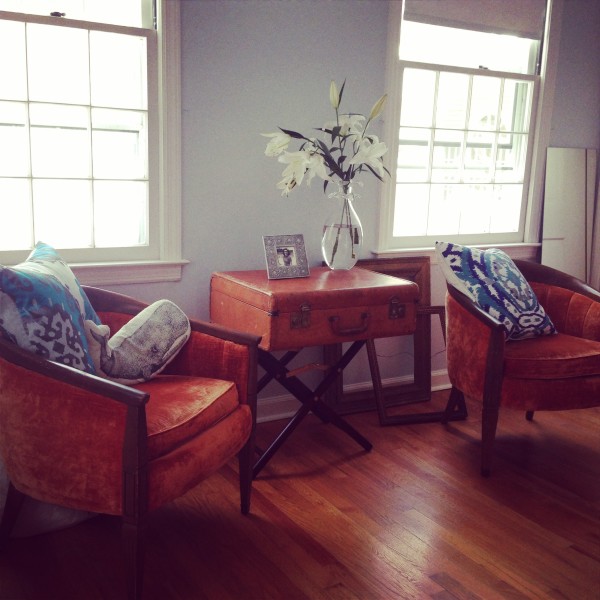 Sitting area hosts orange pops of color for some contrast and whimsy.
Still working on styling dressers, the fireplace (which now has a flatscreen tv over, which is great–but not so much with the cords hanging down…) and a solution for the ceiling fan.  Check back for more progress.
Sweet snowy dreams to you.