January 30th, 2015
Isn't the term "master" relating to bedrooms and baths, kind of weird?  I'm certainly no one's master and don't have one that I'm aware of either, but…
Never the less, considering we've never had a master bedroom/bath, and had become accustomed to sharing sticky toothpaste filled sinks with our daughters.  I can't lie, having a real "master bath" feels a little luxurious.
So the "his/hers" sinks or his/his or hers/hers whatever your preference may be, is pretty groovy and a claw foot tub, has long been in the "dream-house" file.
Check out our master bath
Before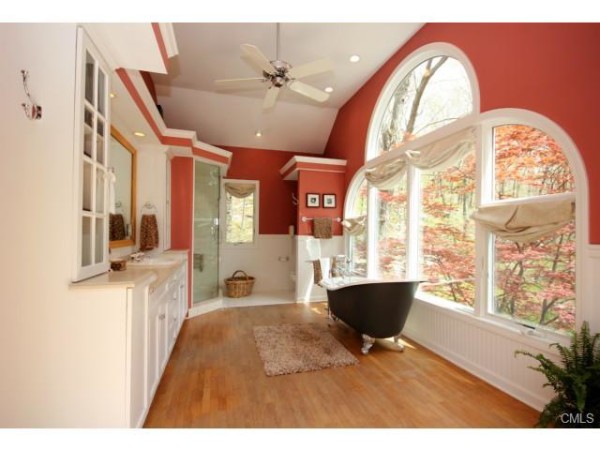 After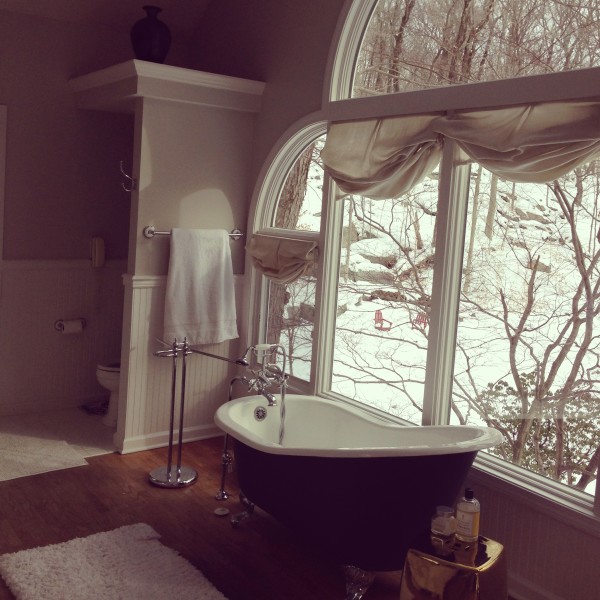 Just a few little cosmetic changes. Sherwin Williams Emerald paint of course, color is called Light Pewter by BM (we've painted many rooms this color, such a good base for art, pops of color and modern neutrality–must thank K.D. for this tip!)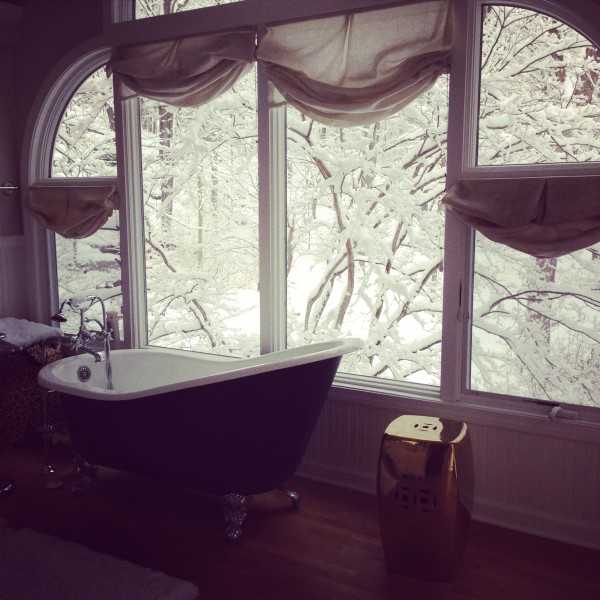 I could not resist the metallic garden stool.  I imagine it will roam around the house pretty freely in different functions, but for now it's stationed in the master bath.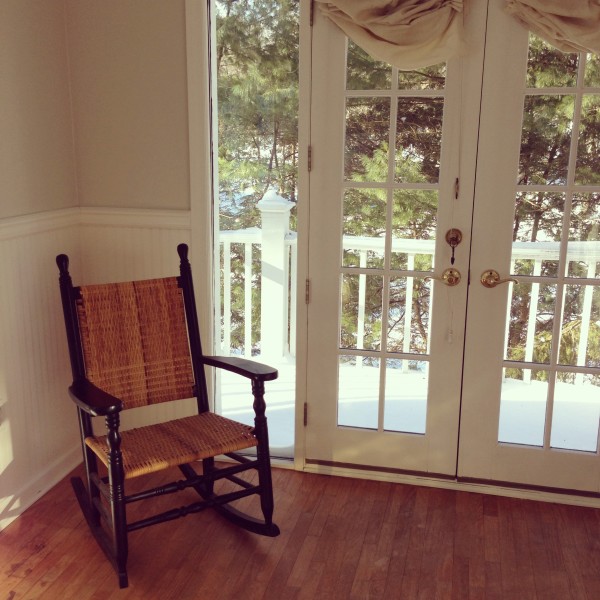 We also have a "martini deck" off the master bath.  Yet another dated term, but I do look forward to fresh air and a beverage when the "white stuff" goes away.  Love this inherited rocker too.  Thanks A.P.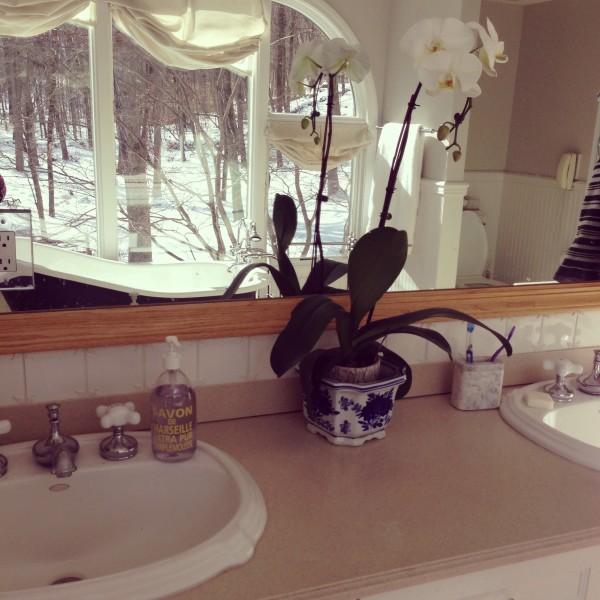 The vanity is pretty simple.  When in doubt, add an orchid.
Happy Friday everyone, and GO SEAHAWKS!