January 8th, 2015
Its freezing here (seven degrees right now, to be exact)which actually seems quite appropriate as the town of Wilton, Connecticut, our newly adopted home, seems to be frozen in time. The town was established in 1706.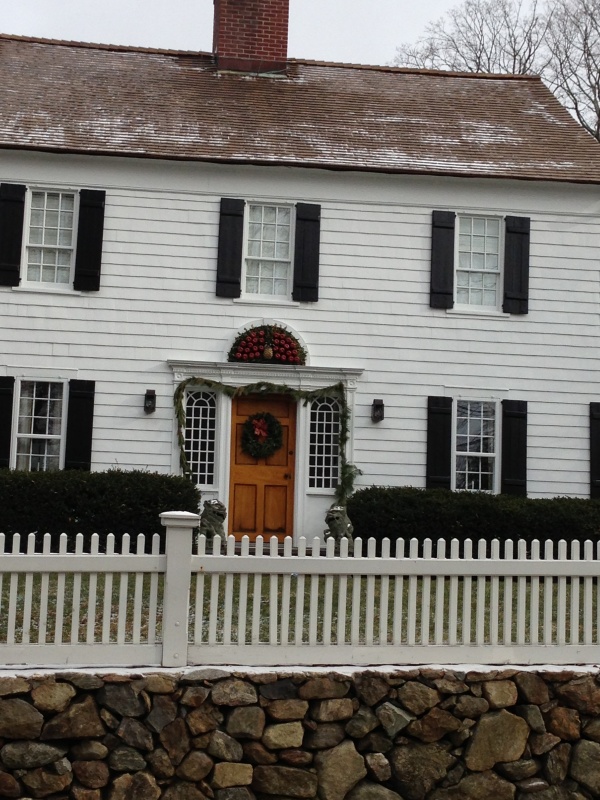 Many of the homes still reflect a wonderful antique quality.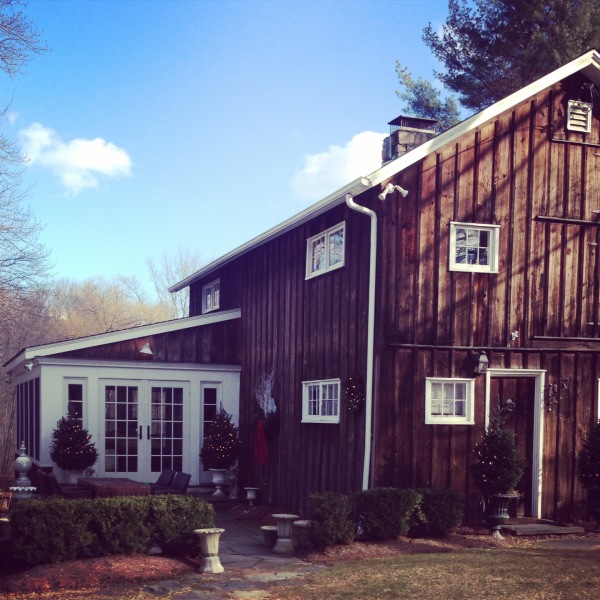 I'm enchanted by this place so far and secretly hope some of the holiday decor never comes down.  And don't get me started about "barn charms"…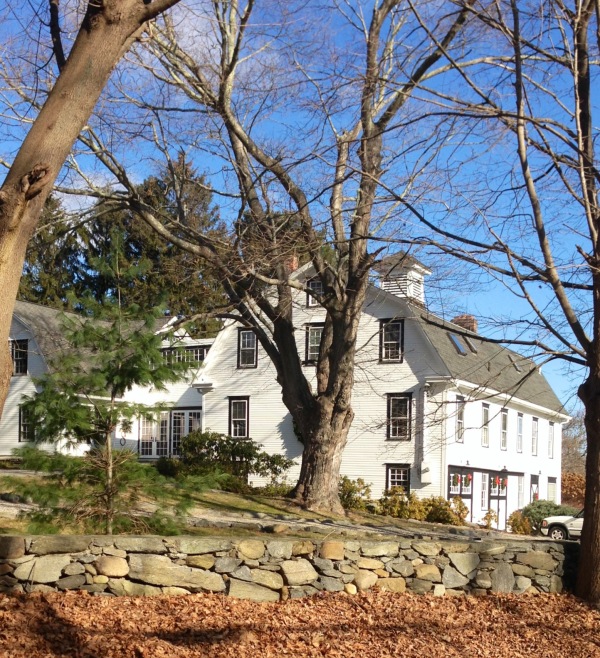 I snapped a pic. of this lovely home (are you as obsessed with the poppy black trim and lovely stacked stone as I am?) early on and posted on FB, many people mistook it for my home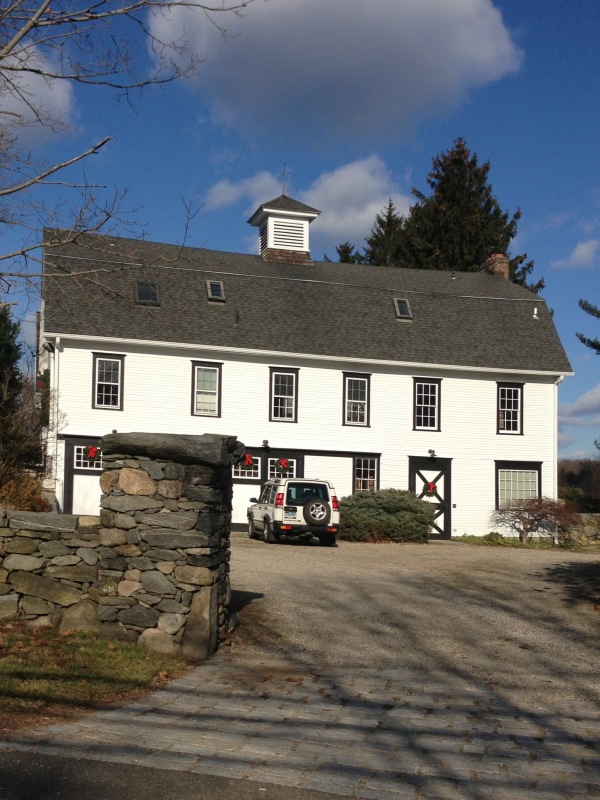 But this Kellogg built scarlet (go Buckeyes!) house is where we now call home.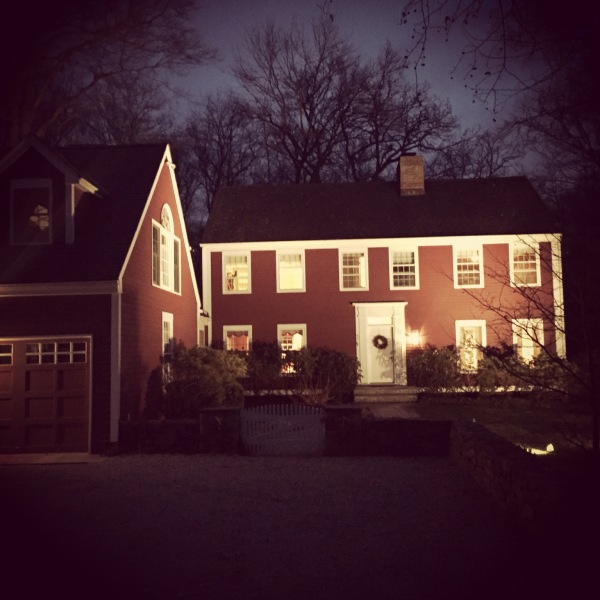 and now we are blanketed in white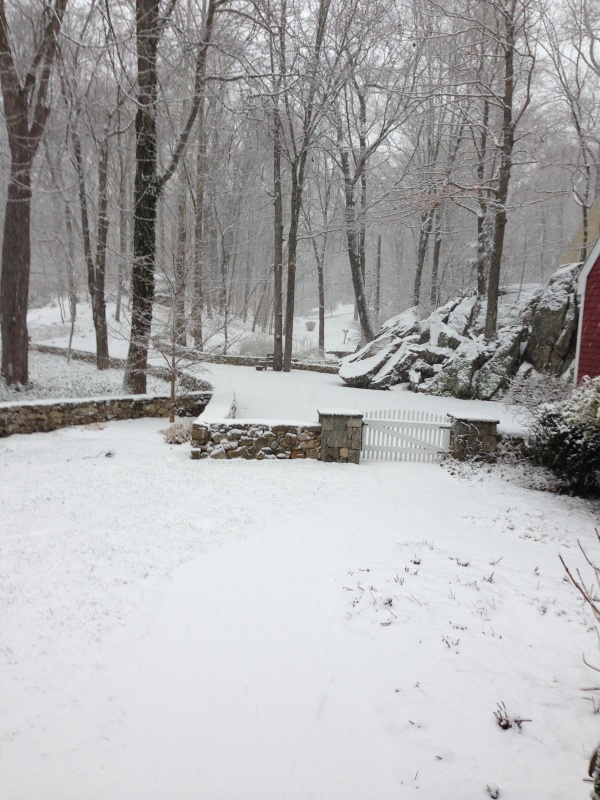 but thankfully cozy indoors.  Hope your day is filled with warmth too.
Check back with me soon, new Chesterfield sofa being delivered today (yippeee)! for living room where the current seating arrangements include hardwood and a single pouf, so I'm pretty excited.