August 11th, 2014
Most people who read this blog know that our once enclosed dining room–(you can read more about the remodel here)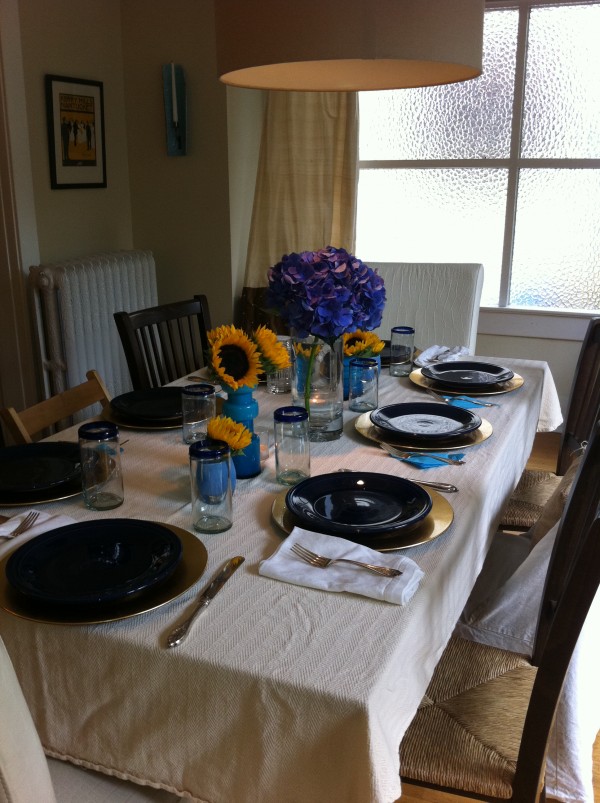 has now become a dually purposed dining room and front entrance.  We formerly had a large oversized drum chandelier in place and hanging down over a table for basically mood lighting.
After having the French doors installed, we have slowly worked on the aesthetics and functionality of this new space. The main objective has been opening the room up to create a welcoming feel.
I'm embarrassed to admit that drum light remained in its original position a little too long, in fact, a chip clip (ha!) had been holding it up for clearance (6 ft.4 husband!) underneath until finding a more suitable option.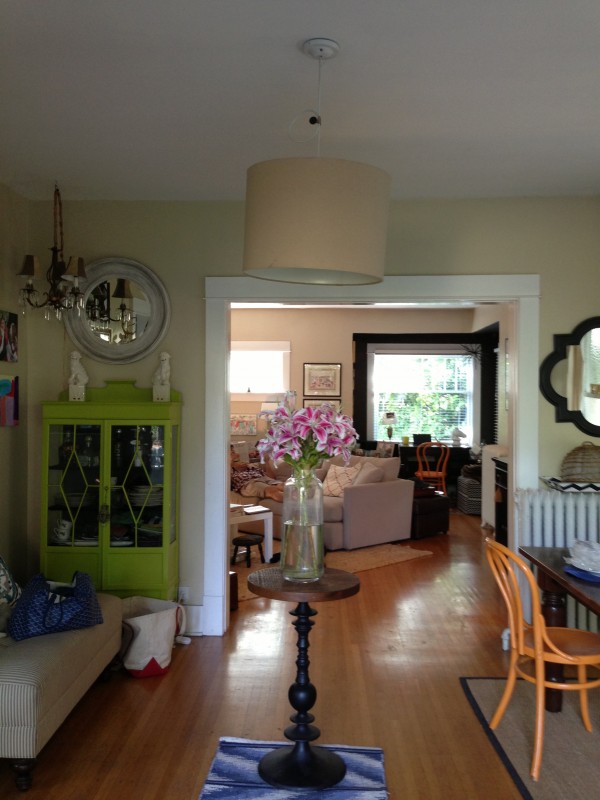 My goals were to draw the eye up, add a touch of glamor while also providing a lot more light.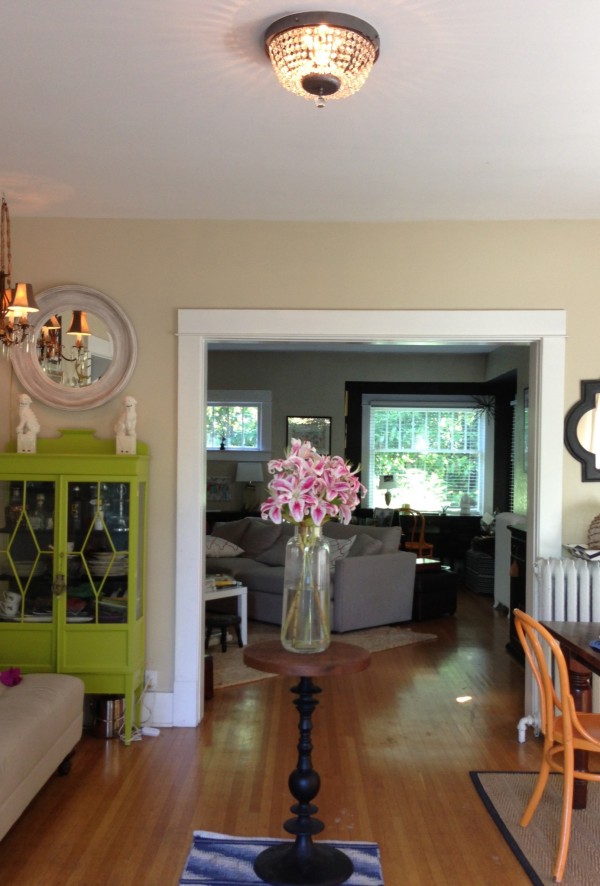 Mission accomplished?  Better late than never, we finally got around to switching to a crystal flushmount fixture (on a dimmer of course, a lighting must).
Small change—big difference?  Next up, dinette a la french bistro style and whole main floor interior painting.