August 4th, 2014
Each beginning of August, I panic a little…as thoughts go to "I can't believe summer will be over soon."  Therefore I start formulating the "summer bucket list" of things to do/see before summer ends.  This past weekend, it was a trip (our first) to Whidbey Island.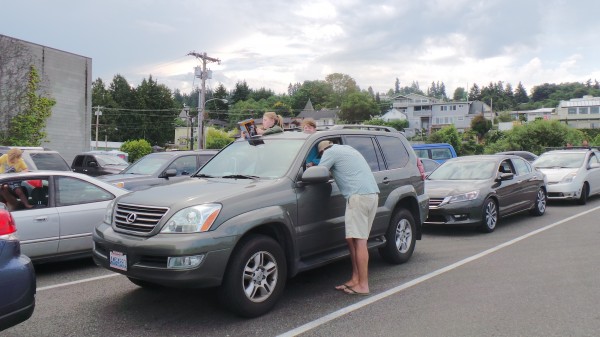 So we pack up the car, head to Mukilteo to que up for the ferry line, for a short crossing to Whidbey Island, our state's largest island, and the third largest in the country to be exact.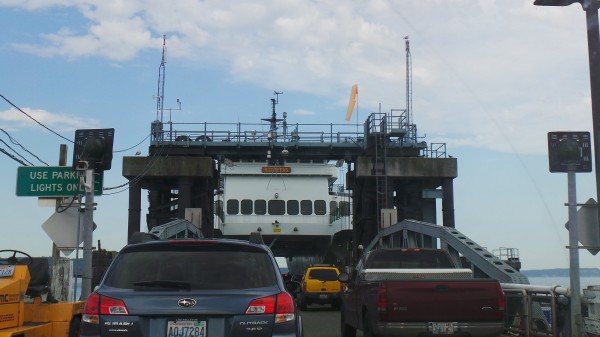 The day begins the slightest bit overcast,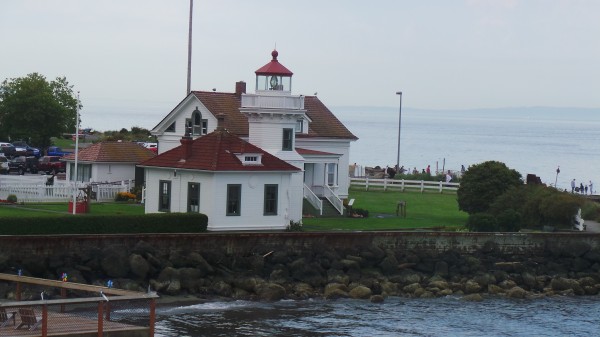 but was already beginning to burn off as we made our first island excursion to the quaint town of Langley.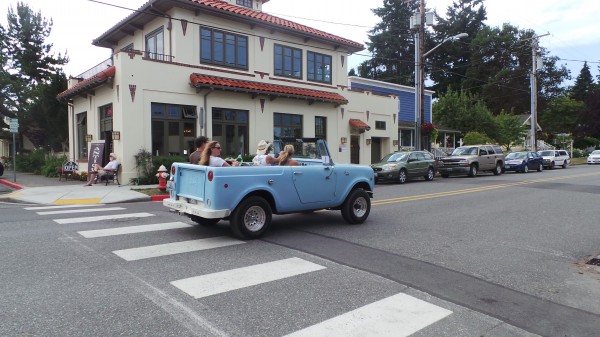 Langley is full of charm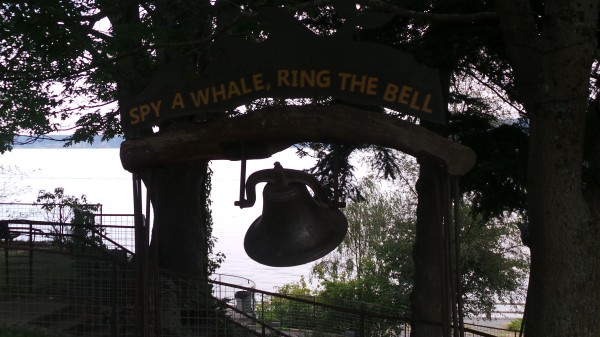 and offers a deep respect for the water and all things "sea life."  Note here how one is to ring the bell upon spying a whale.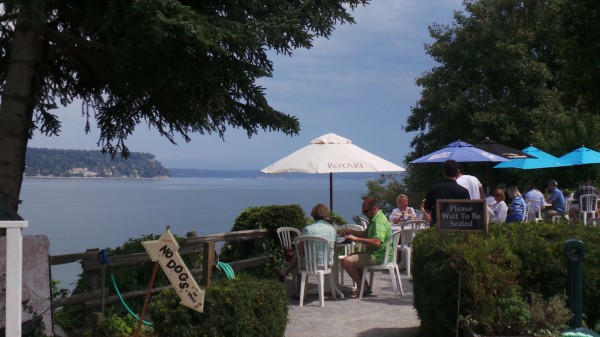 Gorgeous views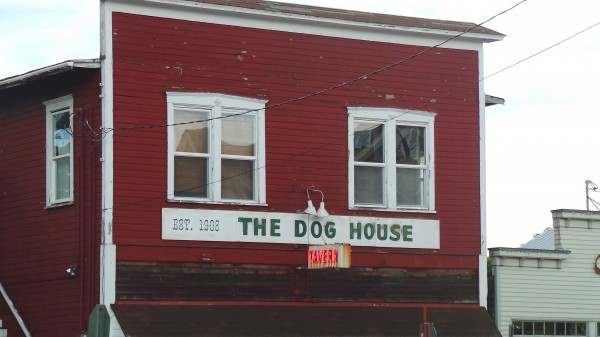 and a few watering holes choc full of character, and characters.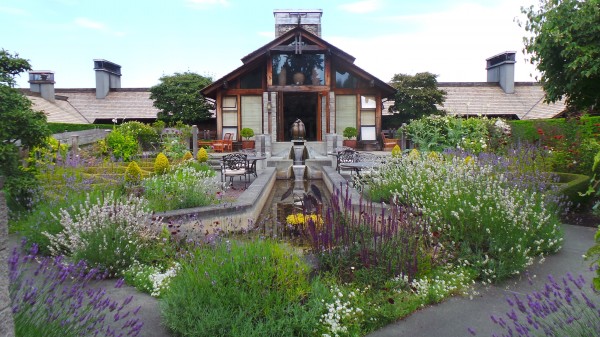 Oh and did I mention gorgeous understated elegance displayed in fabulous gardens like those at the Inn at Langley?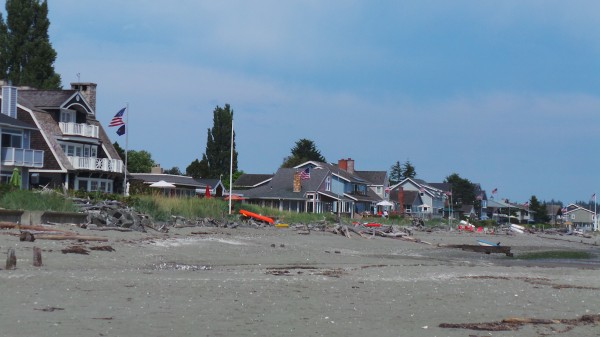 Moving along, because if you can believe, this bucket list item was actually only a day trip and we have oh so much to explore on this first visit to Whidbey.  We made a stop by Double Bluff Beach.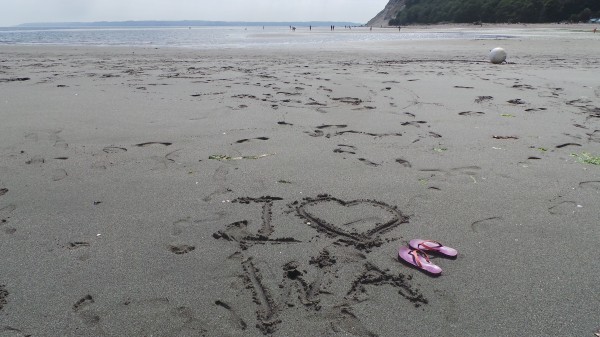 A sandy (many northwesterm beaches can be rocky) beach full of sweeping views.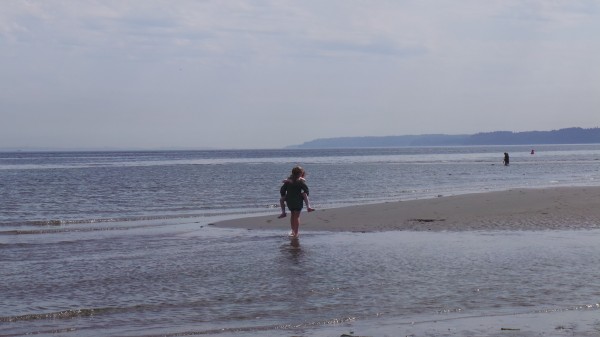 a moment like this, when my older daughter is carrying our younger over tide pools so as not to get her shoes wet, makes me want to freeze time.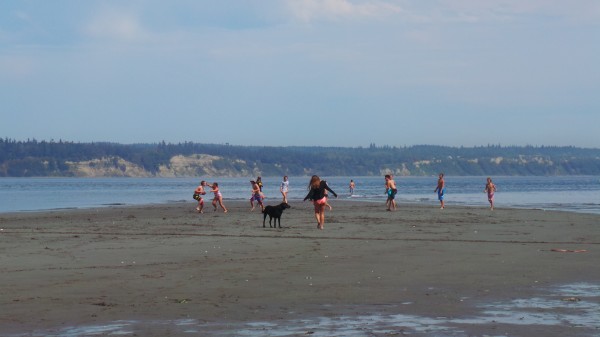 This is just the perfect spot for play, in all forms.  Especially for dogs who are allowed on this beach and we will definitely be bringing our four-legged friend with us next time.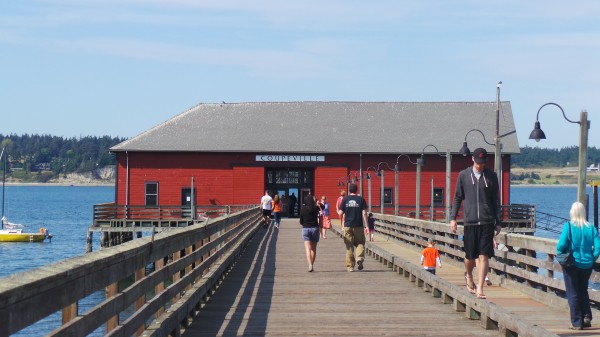 But again time was a wastin' and we have an itinerary, next stop Coupeville.  Set on Penn Cove.
Yup, you got that right, home of the famous "Penn Cove" mussels.  And when visiting this old town, you need to order some up.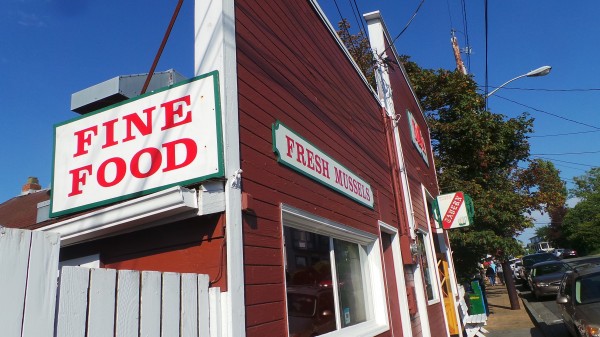 and so we did.  Steamed in white wine and garlic to be exact.  And one last final stop, on our way off the island, Deception Pass, Whidbey's Pièce de résistance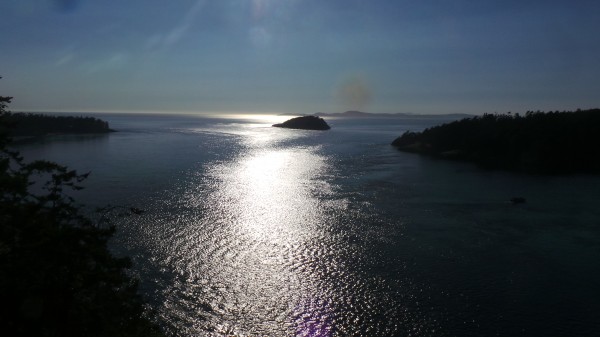 Simply put, northwestern splendor.  Check.