July 28th, 2014
These are the days that folks in Seattle live for. The temps are warm, the light is long and all is prime for some outdoor dining. It's our favorite way to eat/entertain and put some of those cookbook dog-earred corner aspirations into reality.
After a lot of deliberation between my husband and I, a menu is determined:  We landed on "gourmet mexican"… carne asada, fresh guacamole, tequila-spiked shrimp, watermelon feta salad with charred peppers, grilled spicy and salty seasoned corn on the cob and a few other can't miss sides with an emphasis on summer fresh ingredients.
Half the fun for me, is the flowers.  A couple days prior I come up with a floral concept and start pulling out vases and vessels.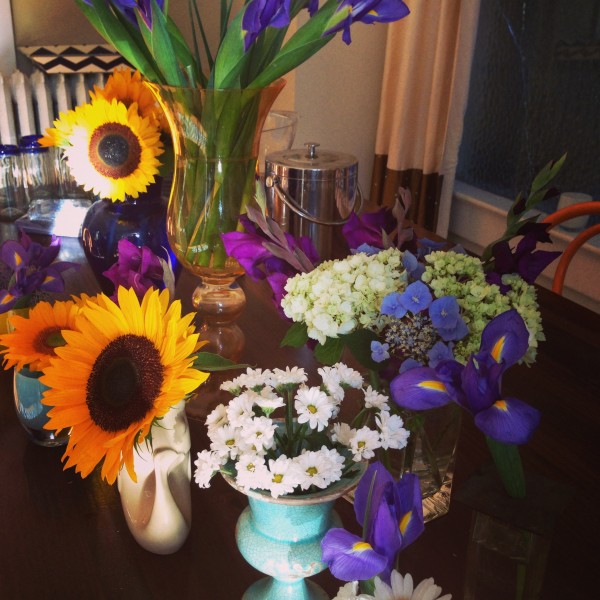 Blue and white with a side of sunflower pop.  I usually go a little crazy in this department, thank goodness there is a garden to pull from too.
Then we start making sauces and some of the advance prep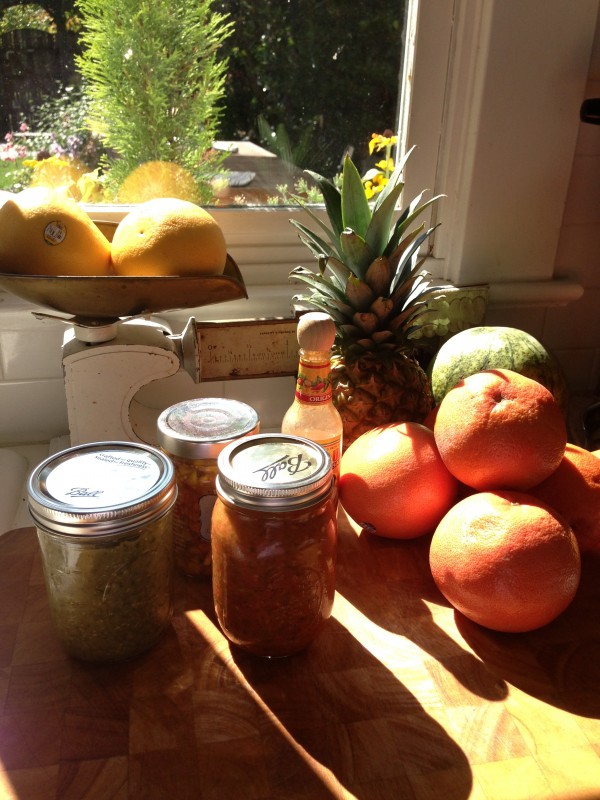 We made verde and rojo sauce as well as a hand chopped pico de gallo that was choc. full of garlic.  We also got a lot of juicy grapefruits for the hand squeezed Poloma Cocktails (tequila with grapefruit juice) that were served.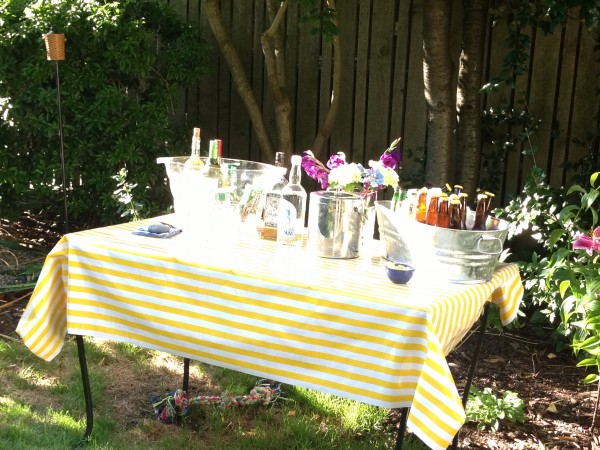 Set a simple bar, mostly of Dos Equis, a couple crisp wines,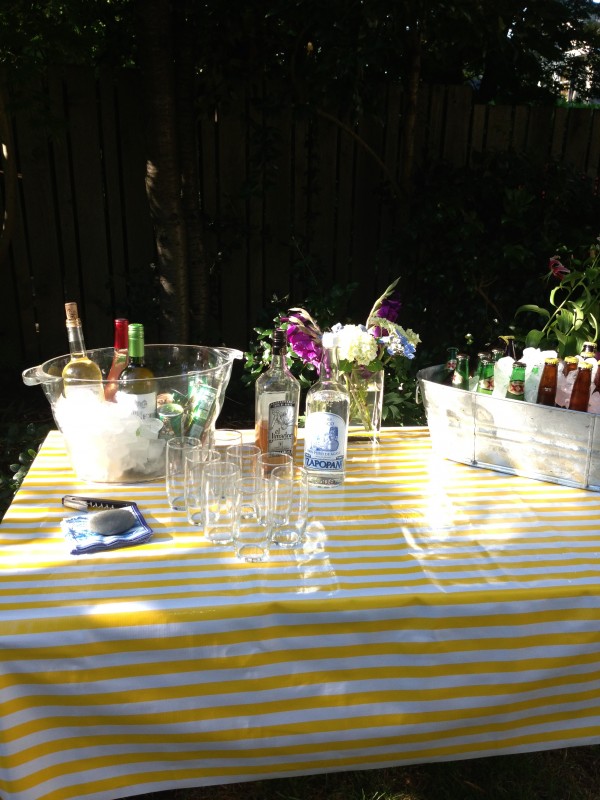 and various tequilas for the Polomas I mentioned above.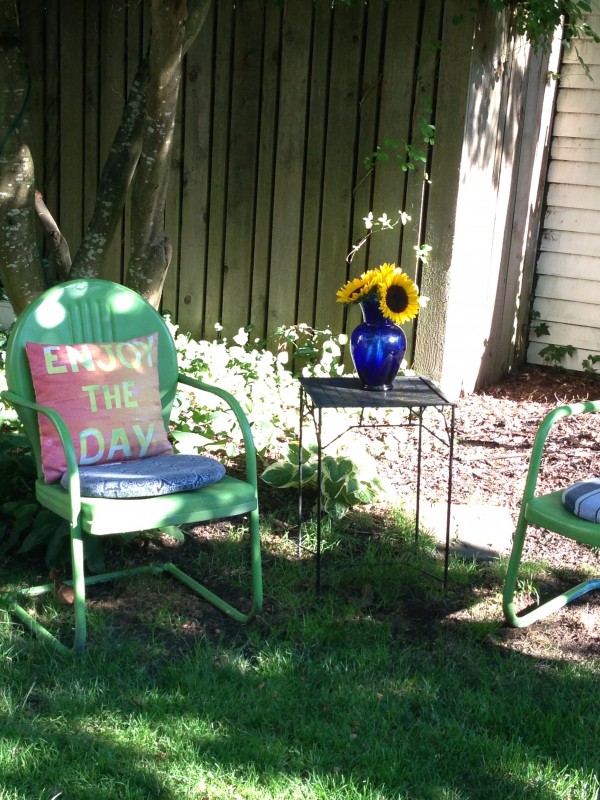 Flowers scattered around the yard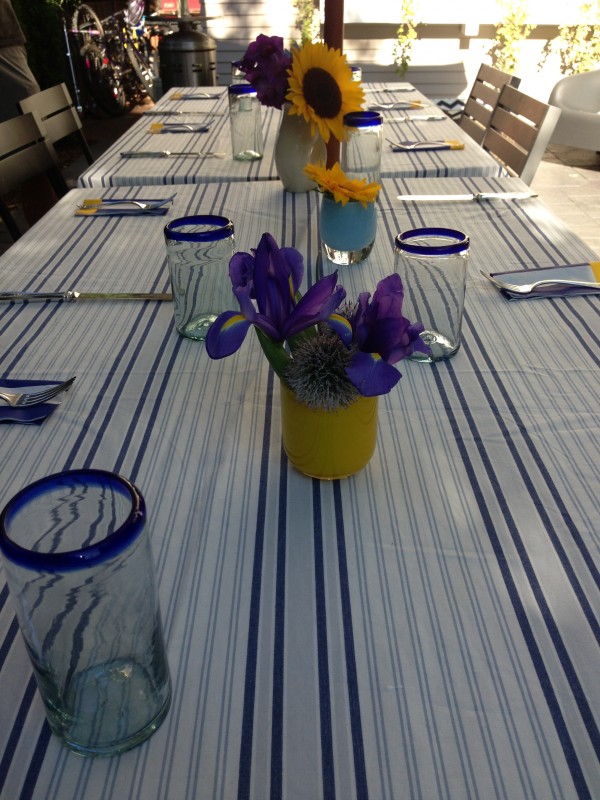 Table set (I was a little proud of my table cloths as they were recycled/re- purposed drapery panels from IKEA)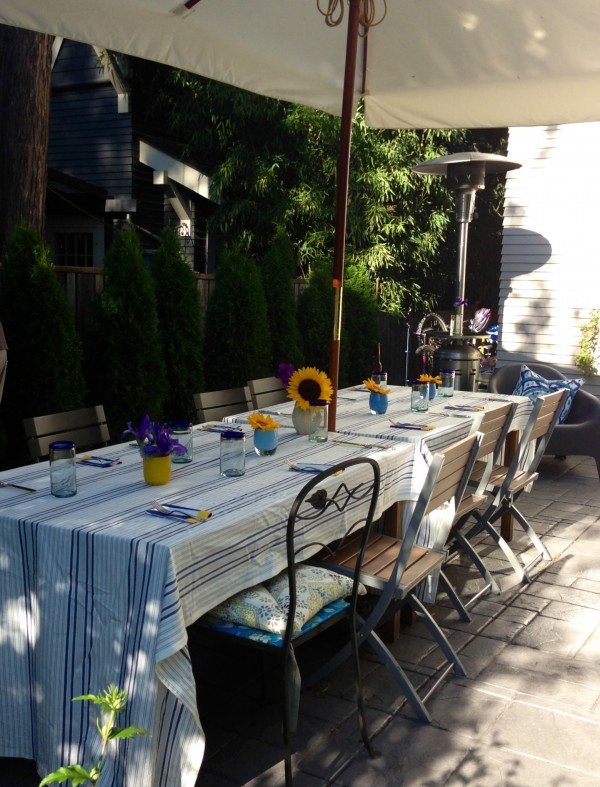 I think they laid perfectly.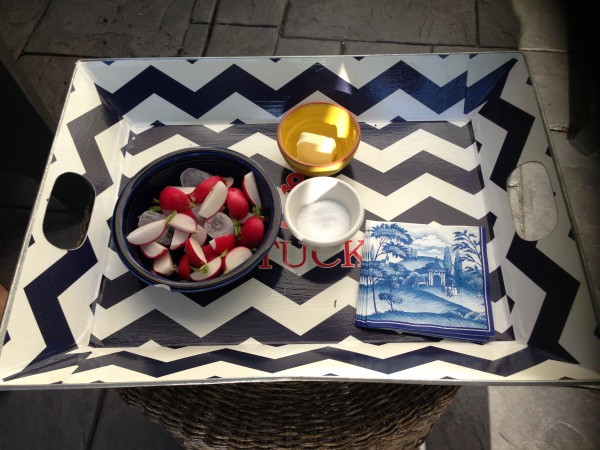 A few little simple snacks, what could be easier (and more yummy if you ask me?) than a bowl of radishes?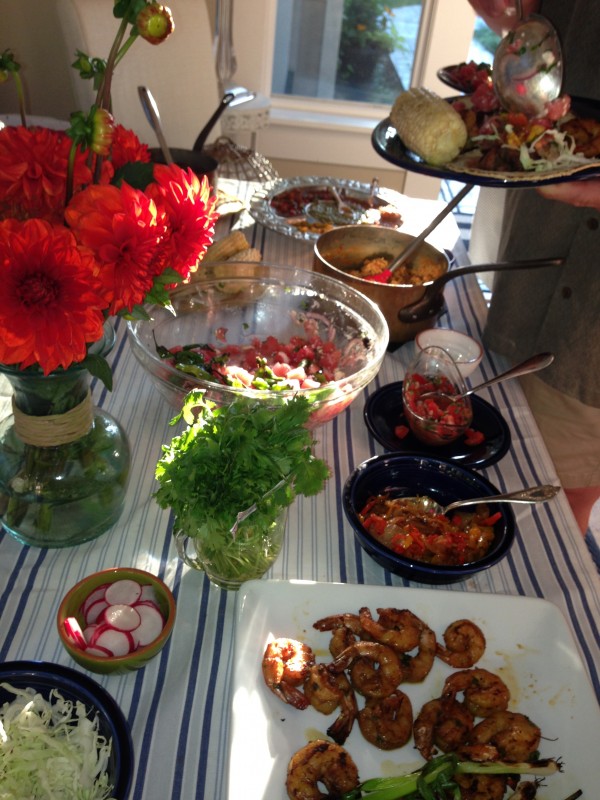 Buffet style, cuz let's face it, who doesn't like their own making their own plate?
Hope you're enjoying some yummy patio dinners and summertime goodness as well!