July 3rd, 2014
There's still time to make your fourth fete's festive.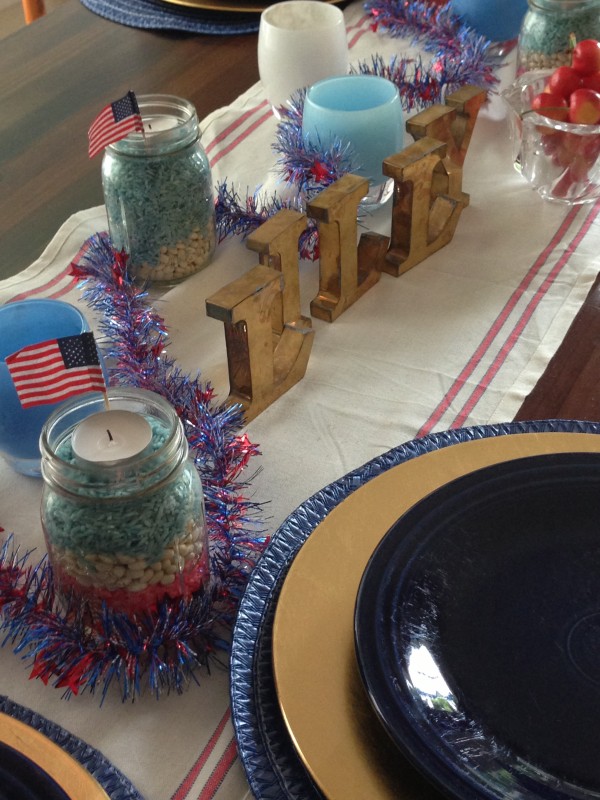 Our awesome nanny and basically 5th member of our family, conceived of this fun craft to die rice red and white and layer with white beans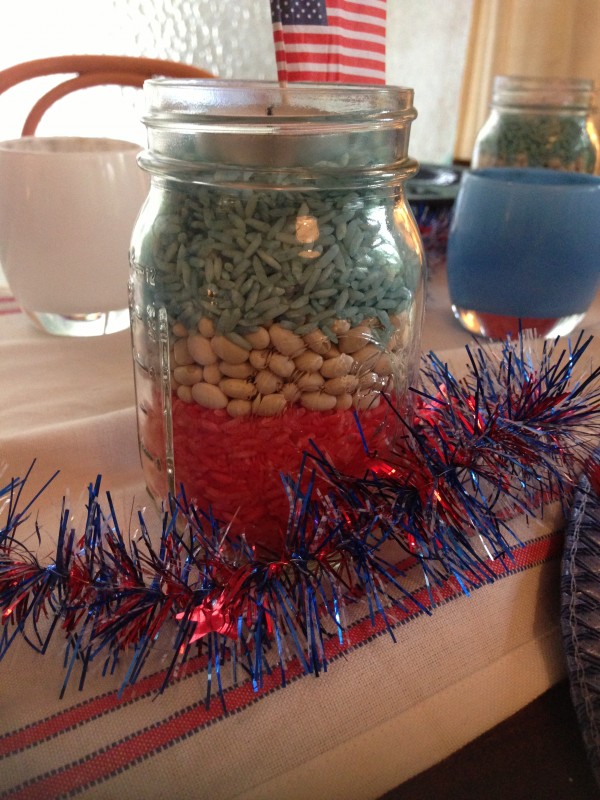 How cute is that?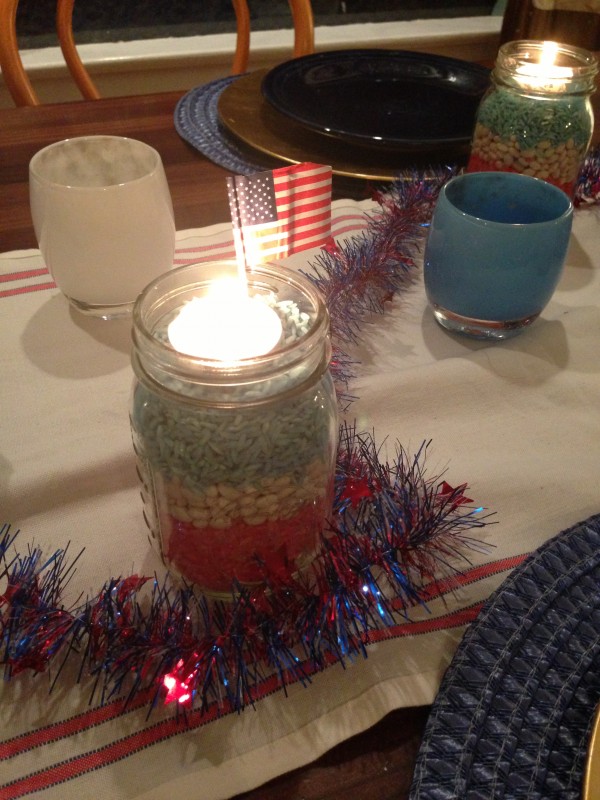 then pop a votive in the mason jars at night.  Voila.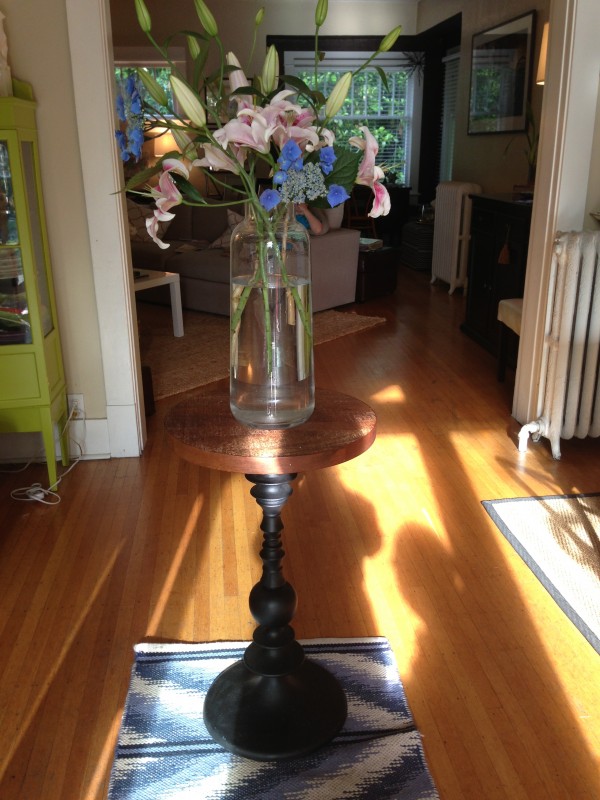 flowers from the garden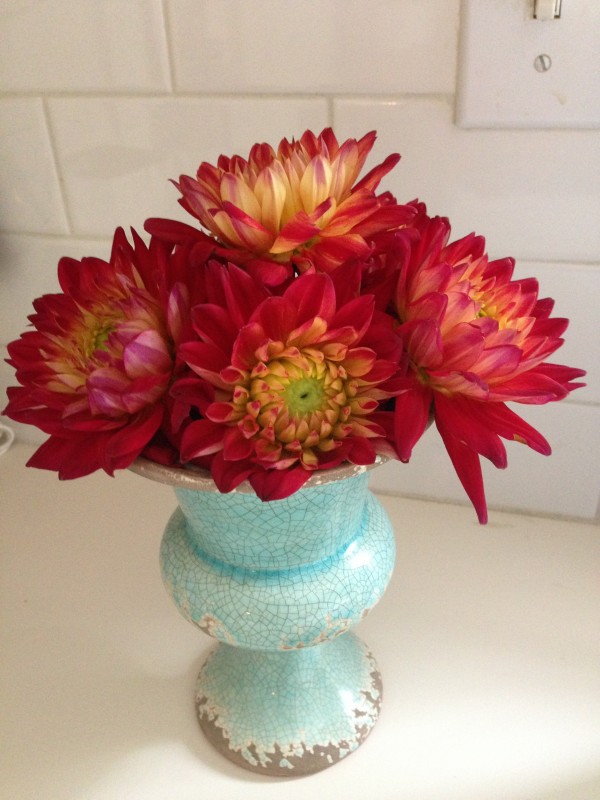 or grocery are a must.  But there's really no need to fuss.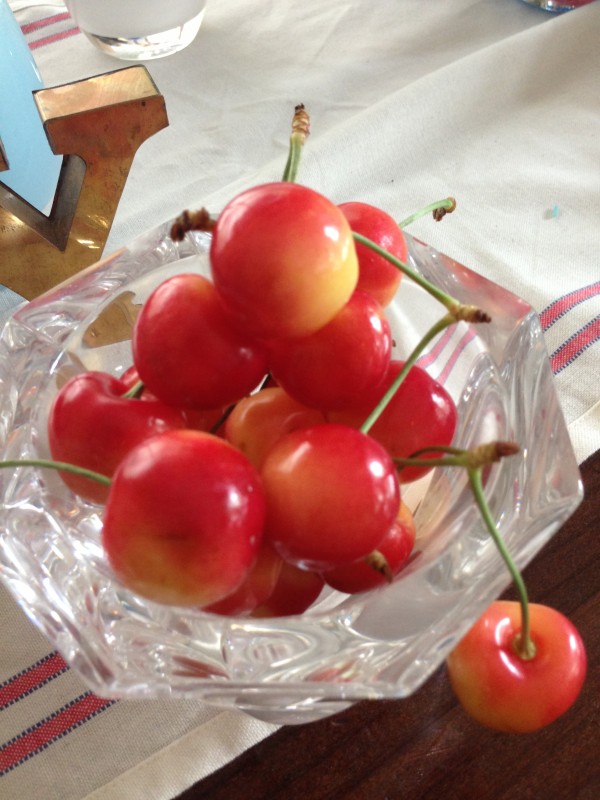 even a simple bowl of cherries does the job quite nicely,
and as it turns out, there are a lot of good red fruit options out there.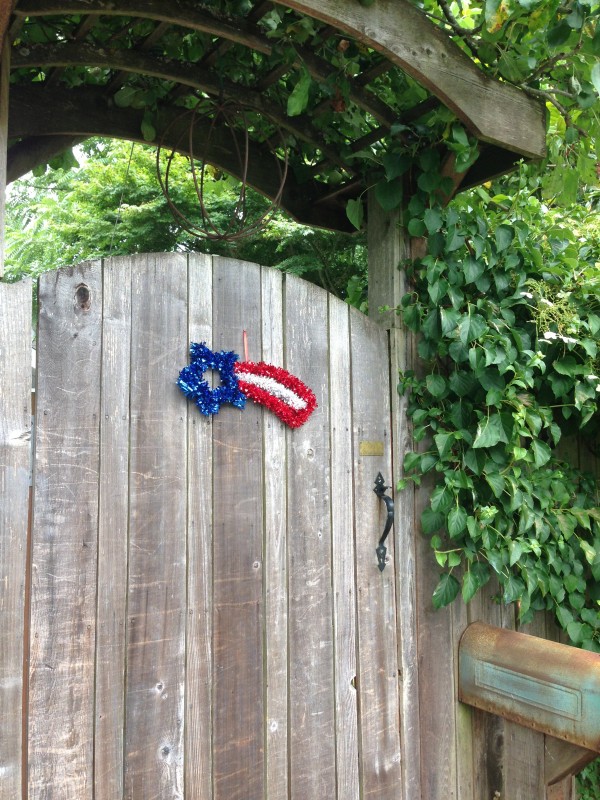 And don't forget the Dollar Store.  Which provides "legal" fireworks like this little charmer on the fence.
Happy 4th of July!