About Me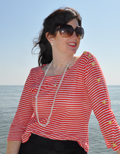 Welcome to my p.o.v. of how to live a life well. Under the construct of 7 areas that I feel passionately about: Fashion, Fun, Food, Family, Friends, Philanthropy (aware not an f, but close enough) and Furnishing. Yes, quite the array I know. I bring you Living Well 7; Don't Wait-Enjoy Life!
Subscribe to My Blog

Latest Tweets
Something isn't right...
Facebook
Archives
September 2017
May 2017
April 2017
March 2017
February 2017
January 2017
August 2016
June 2016
April 2016
March 2016
February 2016
January 2016
December 2015
November 2015
October 2015
September 2015
July 2015
June 2015
May 2015
April 2015
March 2015
February 2015
January 2015
November 2014
October 2014
September 2014
August 2014
July 2014
June 2014
May 2014
April 2014
March 2014
February 2014
January 2014
December 2013
November 2013
October 2013
September 2013
August 2013
July 2013
June 2013
May 2013
April 2013
March 2013
February 2013
January 2013
December 2012
November 2012
October 2012
September 2012
August 2012
July 2012
June 2012
May 2012
April 2012
March 2012
February 2012
January 2012
December 2011
November 2011
October 2011
September 2011
August 2011
July 2011
June 2011
May 2011
April 2011
March 2011
February 2011
January 2011
December 2010
November 2010
October 2010
September 2010
August 2010
July 2010
June 2010
May 2010
April 2010
March 2010
February 2010
January 2010