April 19th, 2014
One of my very ambitious friends–who also happens to be one of the most laid-back gals I know, is hosting Easter brunch for 40 or so people tomorrow, so, of course when she asked me if I could help with the flowers, it was the least I could do. Plus, to be honest considering how much I enjoy a "task" like this, it's hardly a job.
As this is a family-friendly brunch with both kid (actually, kids way out-number adults, yikes and yet another reason my friend is both ambitious and brave) and adult tables.  The floral concept and palette needed to be alluring for young and old alike.
So when I saw these powder blue and salmon colored glossy pails at Target in the dollar section–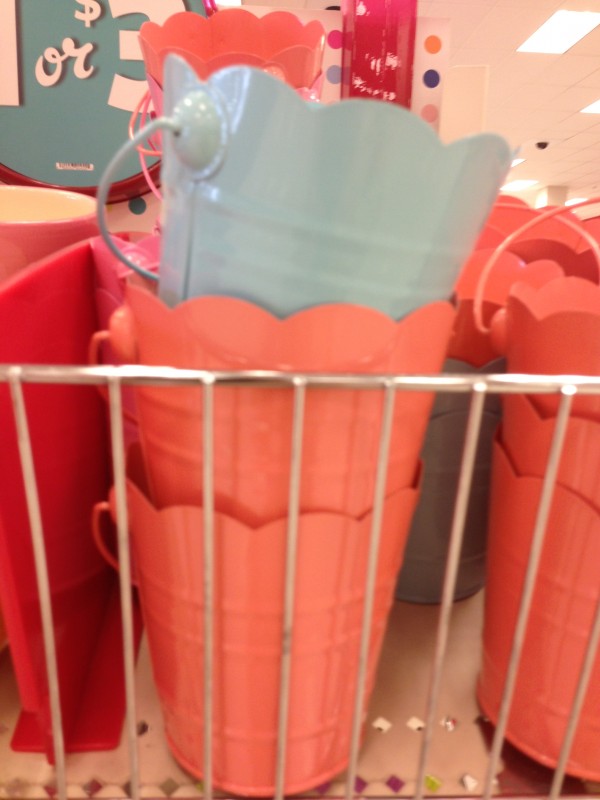 I had a good start and direction to follow.  I hoped to find pretty flowers, whites, creams and greens in all textures to fill each small pail uniquely for a long, low, linear display down each of the tables.
So I headed to Pike's Place–which is abundantly loaded with floral choices this time of year.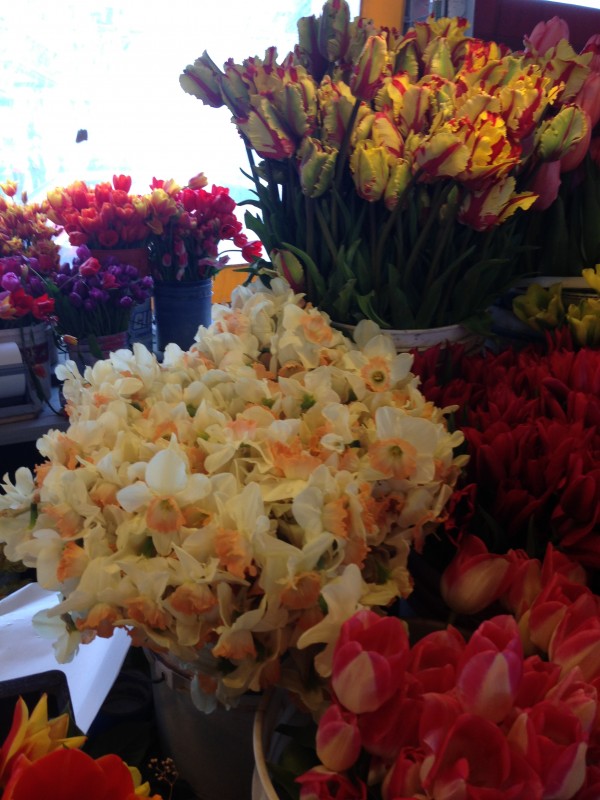 I was immediately drawn to these creamy white daffodils with peachy centers, "a dozen of those please…"
Then I had to have another dozen of these super cool green striped hybrid tulips.  Along with few cabbage tulips and my all time favorite, white peonies.  This sweet vendor totally hooked me up, because they work in cash here and as is usually the case, I was a little short of cash.  It's all about karma isn't it?  That and I will return to her stall now each time I'm back at the market.
Added a few of these vibrantly green furry flowers from Whole Foods–all in I spent under $40 for all flowers and 10 buckets.
Once I got the haul home, started to ready the "floral workshop."  I dropped small glasses into the pails to hold water and started the assembly-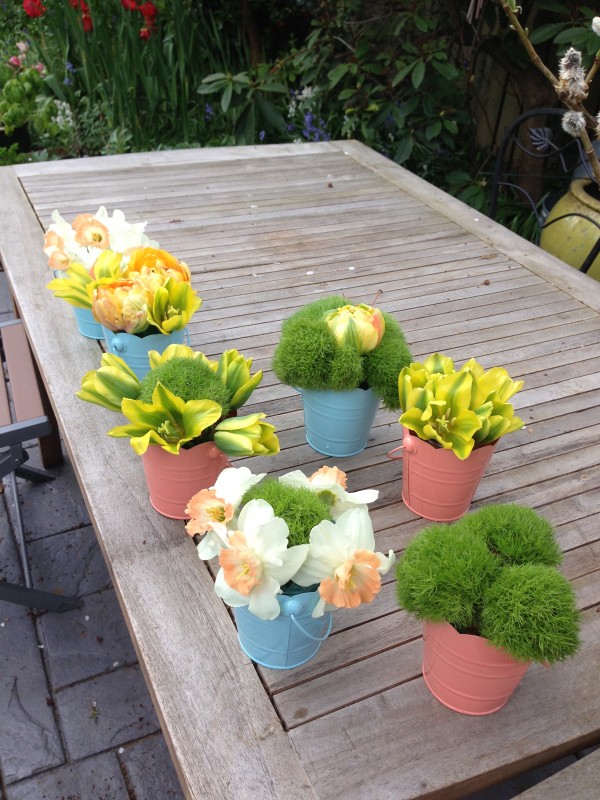 No two quite the same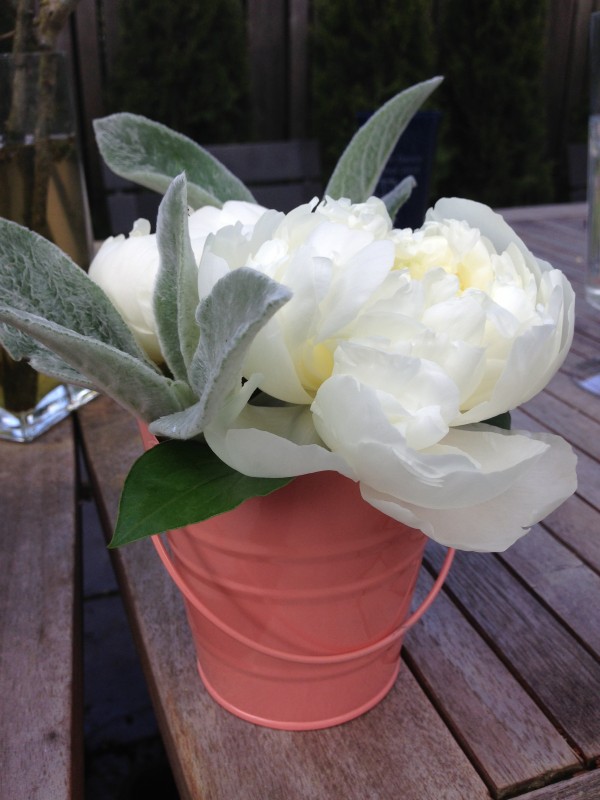 lambs ear from my garden softened some of the arrangements and seem to pair perfectly with an Easter motif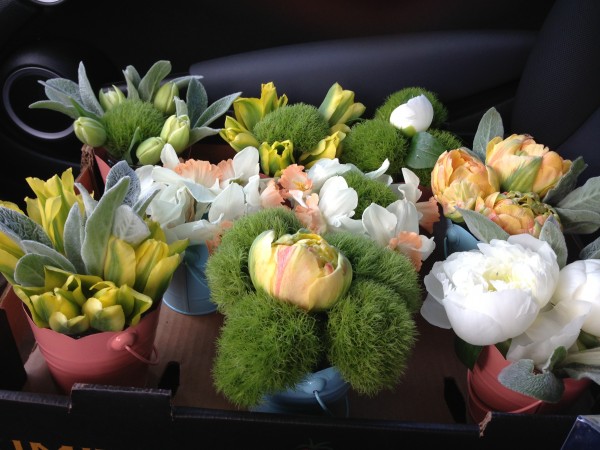 and VOILA!  Loaded in the car and ready for delivery.  I'll try to snap a few photos of the tables tomorrow.  Have you done your Easter flowers yet?  Well, hop to it!
Happy Easter everyone!