April 15th, 2014
Half the fun of holidays is–decorating for them. And setting the table, for me, always a highlight.  These days I'm more drawn to an eclectic, i.e. less stuffy but more imaginative aesthetic.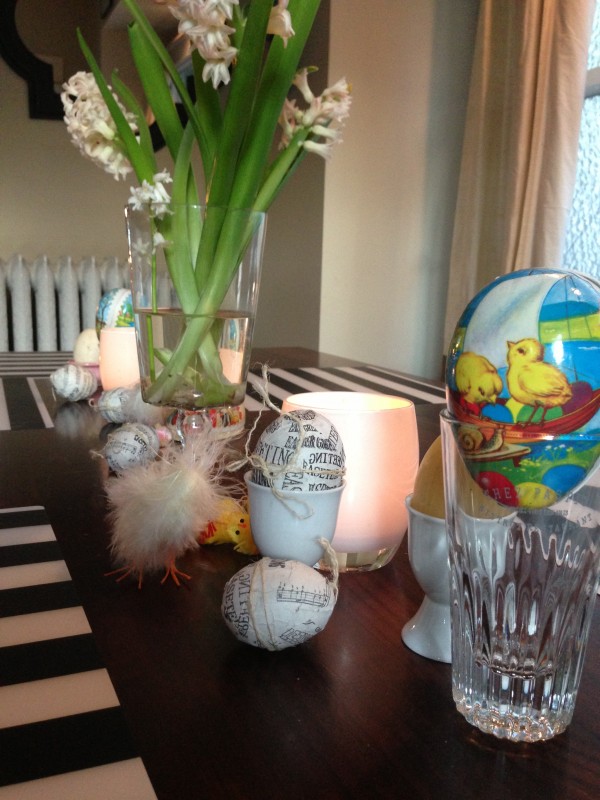 As the years go by, it gets easier and easier to just haul out the "Easter Box" and literally dump the contents down the middle of the table.  From fuzzy chicks, to decoupage vintage eggs, to soap shaped eggs that I prop up on whatever I find in my cabinets–this was a start, then I keep adding to the linear display.  Bowls of colorful jelly beans will soon appear as we inch toward the weekend.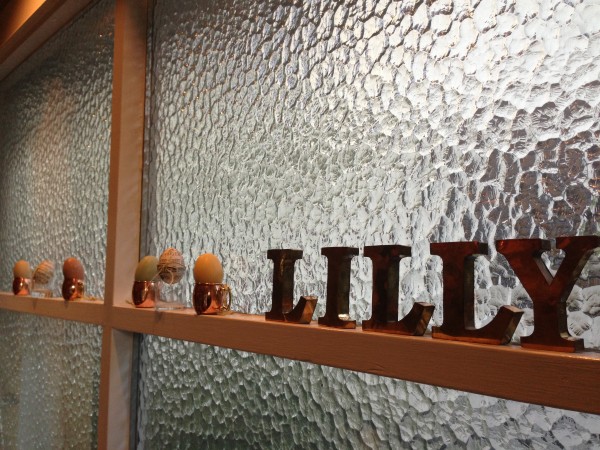 I lined a window sill with eggs in miniature copper cups (p.s. Is it bad that my children pretend they are drinking moscow mules out of these?)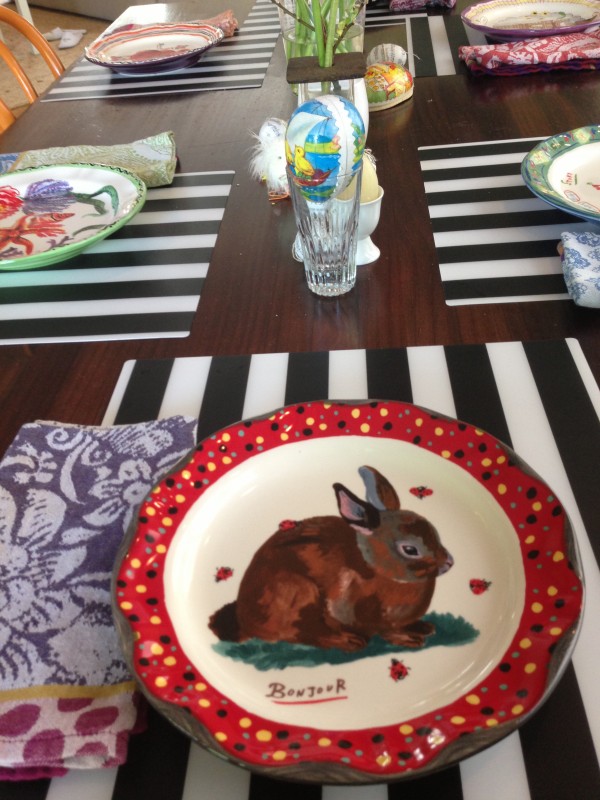 Then I tow the line between pattern and repetition, I LOVE these black and white striped $1.99 place mats from IKEA (which were originally purchased for the outside table, I want to go back for more!).  The place mats offer continuity to the mixed hand painted plates from Anthropology and assorted napkin linens.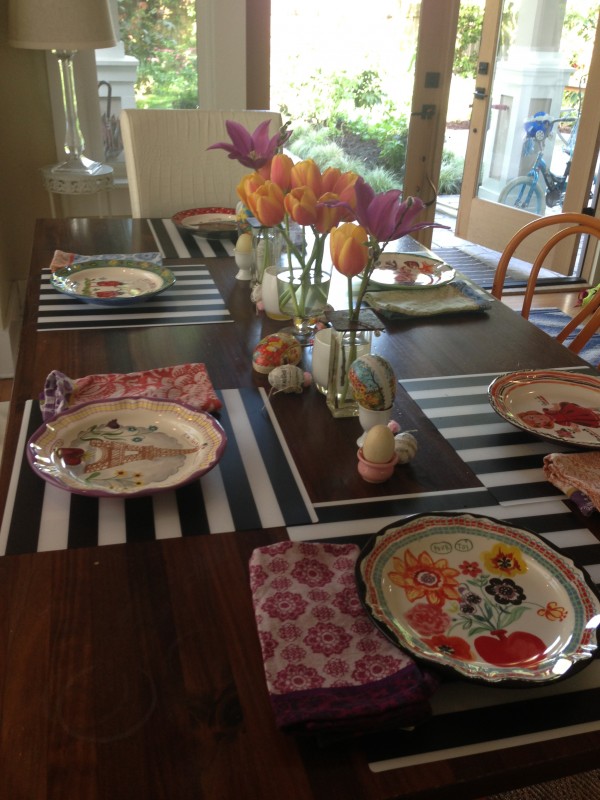 Tulips are almost a must this time of year.  I love the contrasting colors, purple and orange.  I'm very much toying with the idea of splurging on some rose gold flat-ware.  Of course we don't need it, and for that matter we aren't even hosting a meal here, we are invited to other shin digs day of.  But let that not spoil a table setting and decorating opportunity!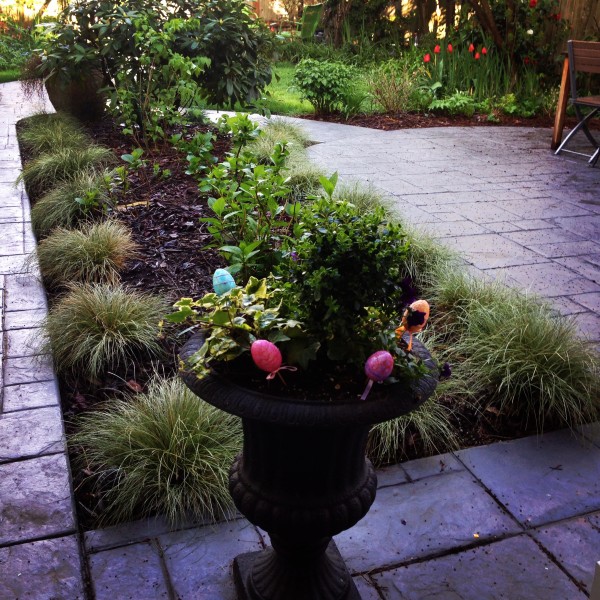 I mean…any chance to buy styrafoam eggs on a stick, who could pass that up?  Hope you're enjoying all the preparations for Easter too.
P.S. Check back when I post on helping a friend with flowers for a gathering she is hosting for 27 kids and 24 adults (Wowza!) on an under $40 budget for 10 separate centerpieces–think cute, colorful and creative.