April 13th, 2014
Doesn't spring practically force the concept of "branching out" upon us? I've taken it quite literally,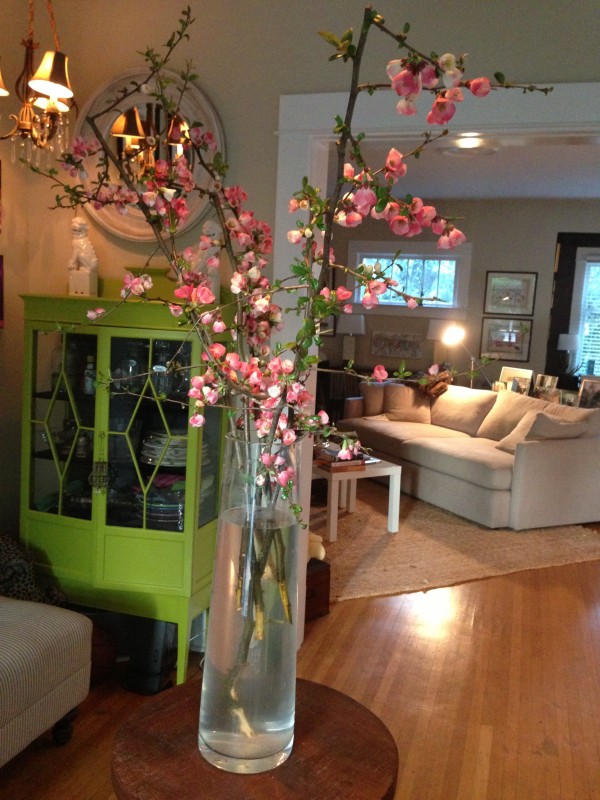 as you can see.  And the wilder the better, (these are on week #2, bonus!) if you ask me.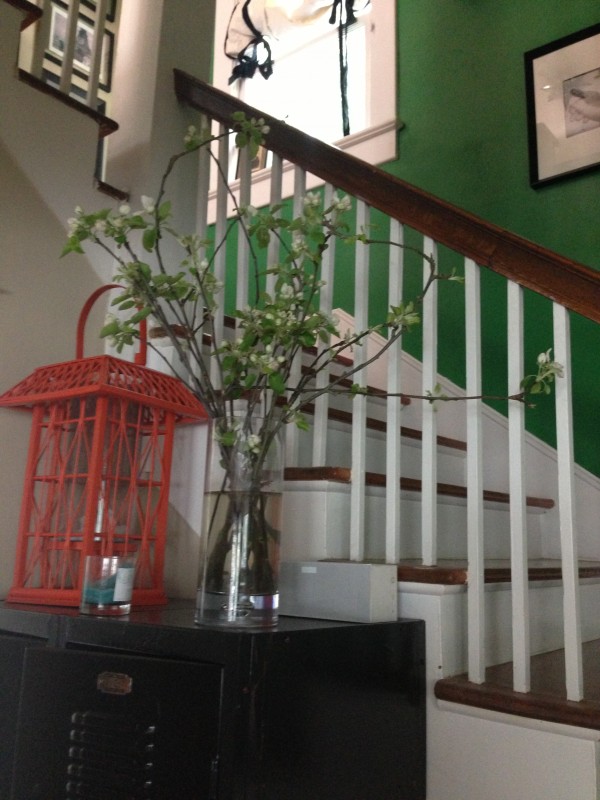 Cherry blossoms, forsythia, pussy willow, apple blossom, curly willow, you name it.–there are so many options and branches that are fun and simple to decorate with.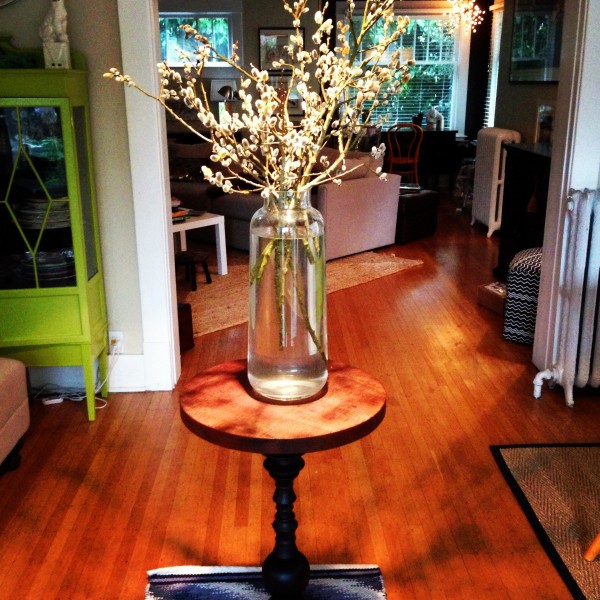 What a great way to bring the outdoors in-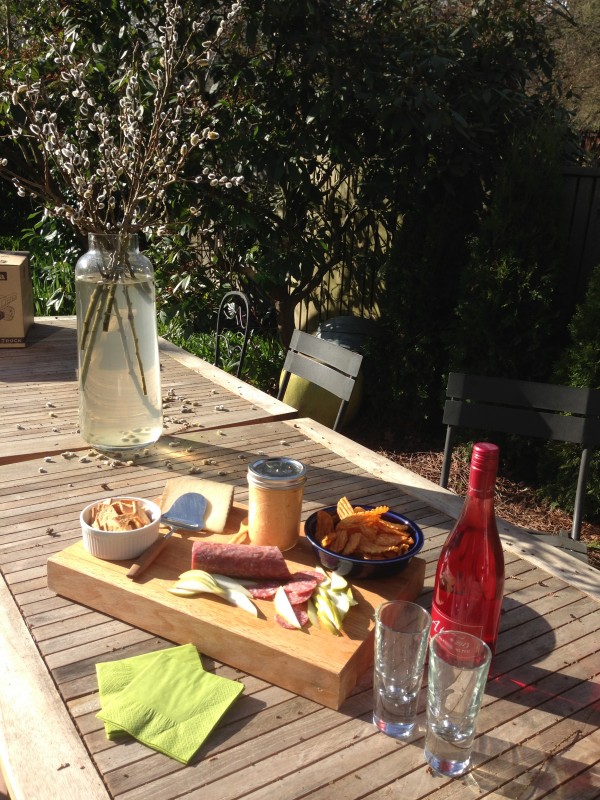 and then back out again, if you so desire.
Check out some of these other cool ways to incorporate branches into your decor; discovered on Pinterest.  From spray painted, to utensil rack, to d.i.y. antler project, the sky is the limit.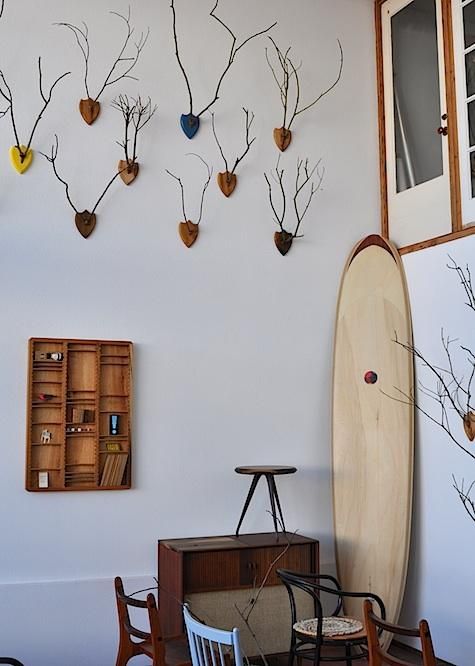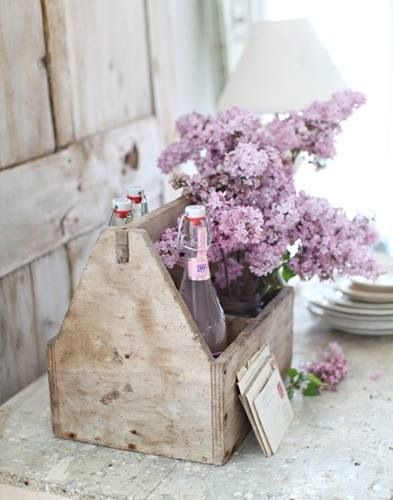 Off to go branch out in all kinds of ways…and I hope you are too.  Happy Monday.