February 2nd, 2014
Got what, what, what, what….remember that high school cheer?
What can I say? (Sea) Hawks Mania has really taken over. I can't seem to stop. But as today is finally the day, the Superbowl is here…I guess now I will (stop that is).
Not without one last display of spirit.  A DIY'er for you.
Got home last night and for some reason, got out the yarn, and this styrafoam wreath form.  Sometimes the force within me to craft, is just too strong.  Next thing I know, this is happening…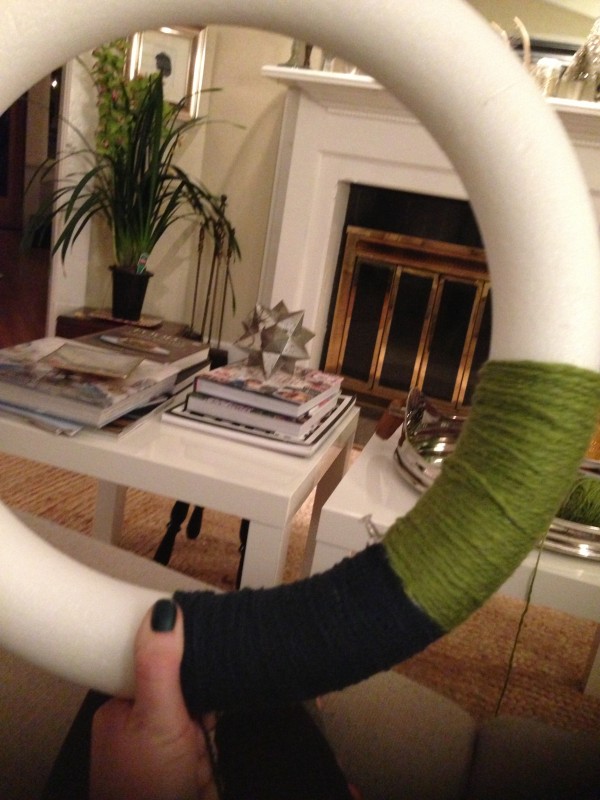 So I just kept wrapping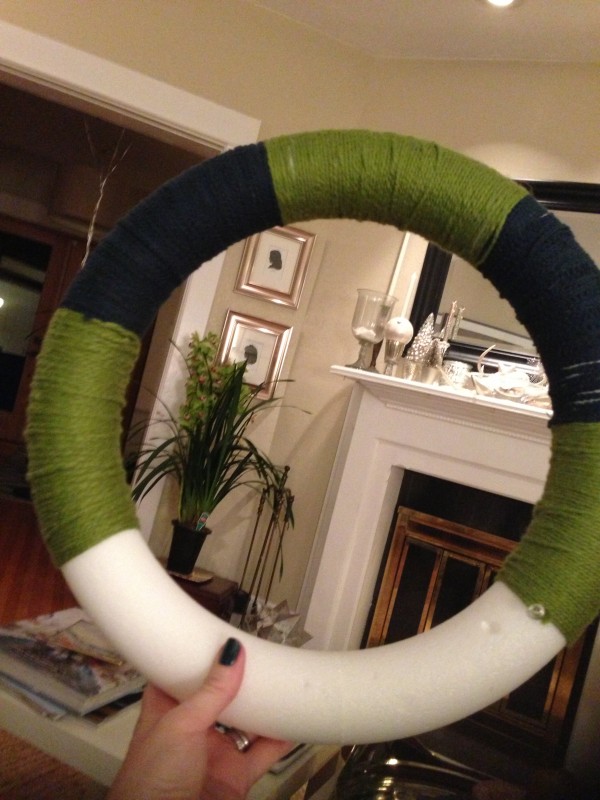 And wrapping.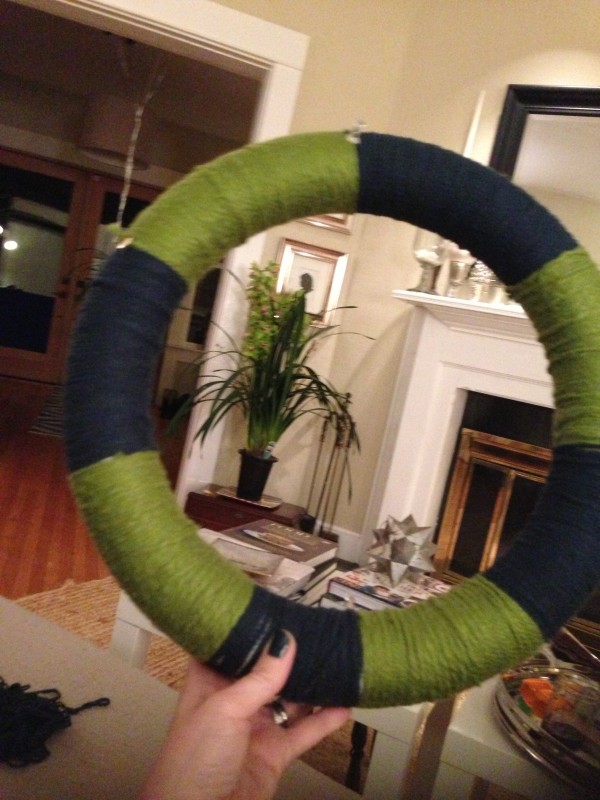 And before (too) long, voila.  This happened.  Sure, my husband is actually AT the game now, but does he get to make yarn wreaths?  We all show our team spirit in different ways.
Go SEAHAWKS!