January 6th, 2014
A few years ago, actually more than a few (I suppose I am getting to the point in life where "about a few years ago" more accurately represents say, 7-9 years ago…) years, a good friend of mine shared pictures of her future wedding site.  I remember her sharing pictures with me of an idyllic, small, southern, white chapel.
and a quainter than quaint village, called Palmetto Bluff, South Carolina.  I was completely drawn in by the concept and the visuals, however, as I am a firm believer, "what's meant to be,  will be." suffice it to say, this union/wedding was not meant to be.  And as quaint as the chapel is–which I can now vouch for, as I actually got there for the first time a few days ago in person, the wedding was not meant to be.  In fact, it never happened.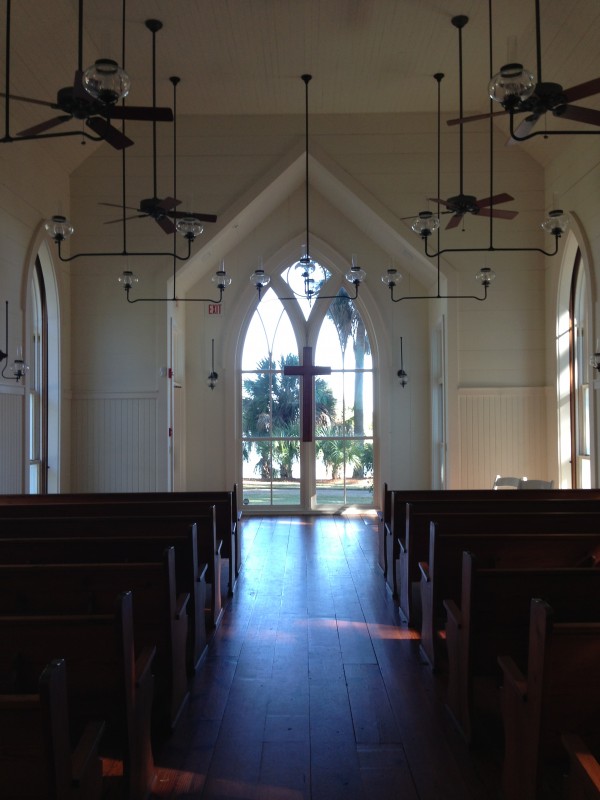 Details, details, but the chapel and village are a sight to see.  Do not worry, this same friend has now been married to another wonderful person and they have two lovely children together now. (again ,what is meant to be, will  be)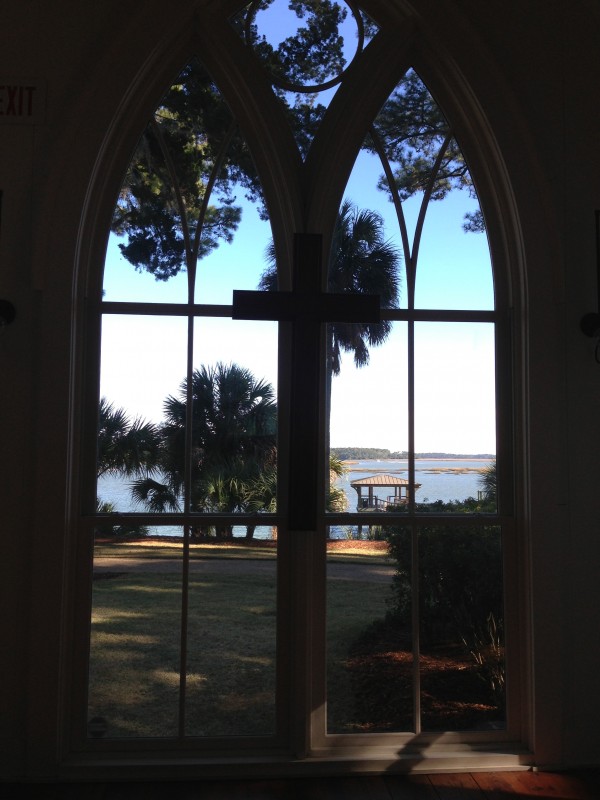 Anyhoo, I finally got to Palmetto Bluff, South Carolina and it was about time because it's only about 45 minutes from where my parents now live.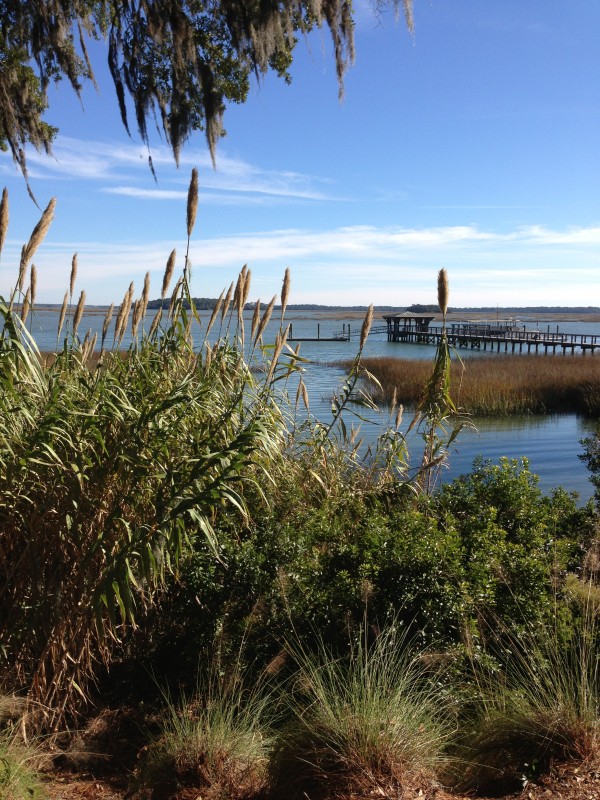 The lay of the land of this place is quite exquisite.  Like, "close your eyes and try to imagine what the quintessential "low country" looks like…and you are there.  Blue herons, egrets and wildlife-a-plenty mix with visitors and residents who occupy these seemingly unspoiled parts of nature.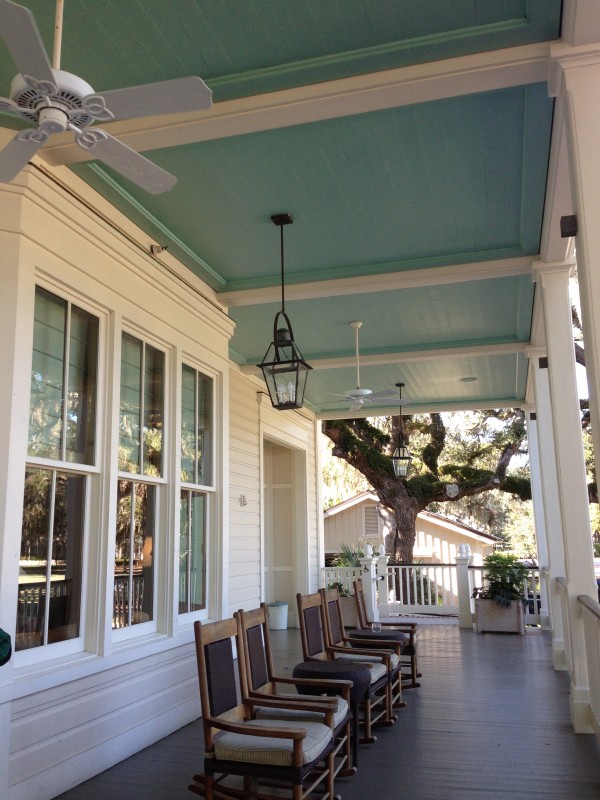 Porches with ceilings painted of "haight blue" an old southern tradition designed to fend off evil spirits!  Do you believe it?  I do.  Well, it's pretty anyways.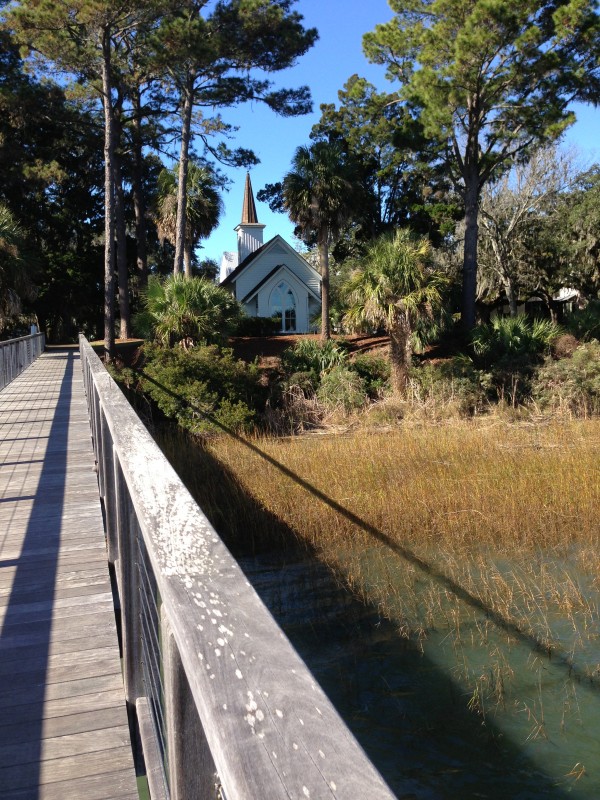 The 'Bluff is so abundantly full of salt marshes and unspoiled rivers, you feel as though you are in a story book.  I could have easily stayed a while, but this was a day excursion, so we headed up the road for another adventure to Bluffton, SC.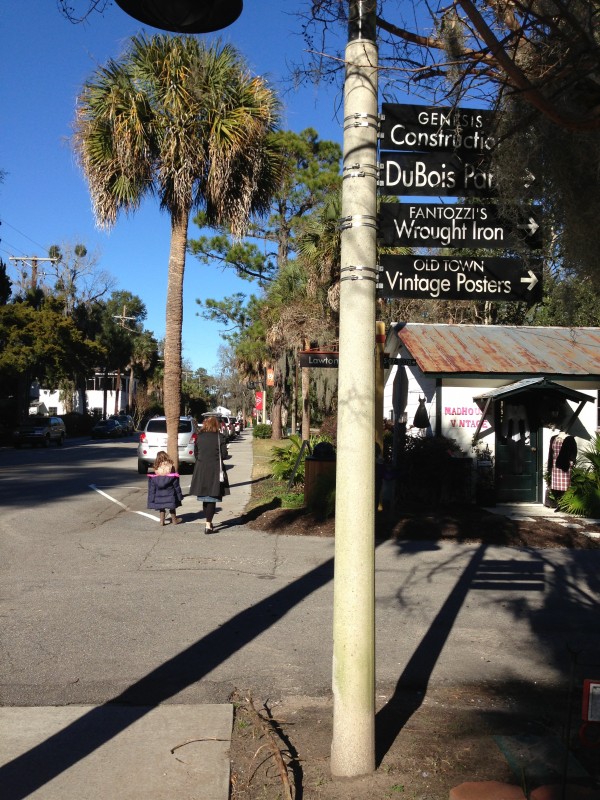 A cute little town situated on the May River teaming with galleries and charm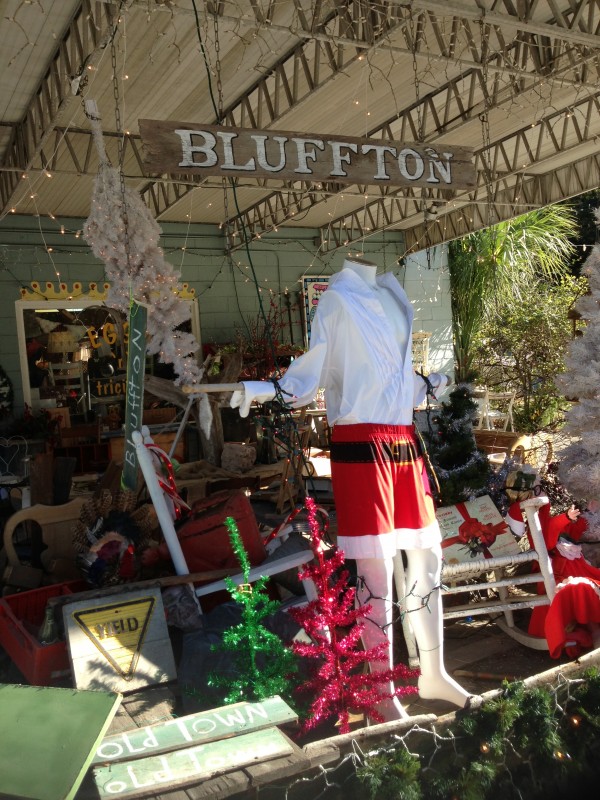 and vintage shopping galore.  It was kind of a "pickers" dream, just how much can I stash in my carry-on anyway? Always an interesting challenge to take on.
And again, those churches of the south, ohhh the churches of the south.  If I lived here, I'd practically be non-sectarian so I could try them all!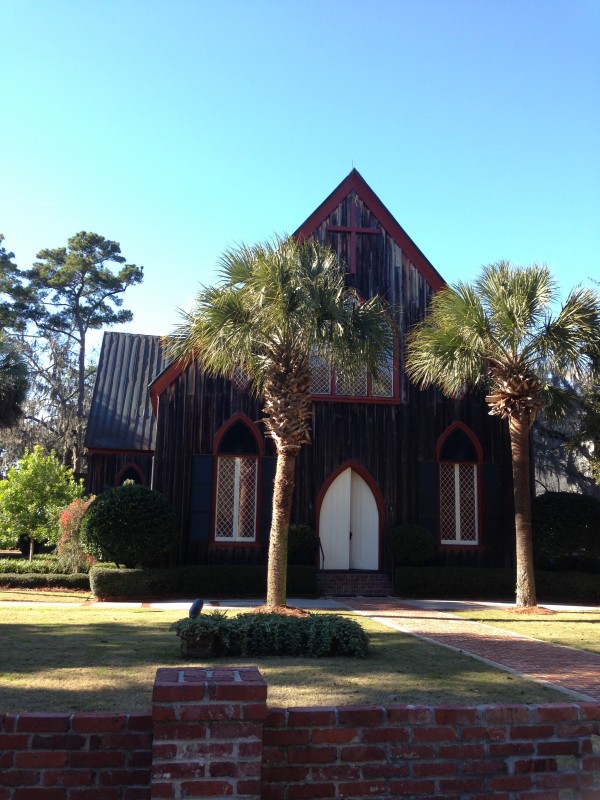 But for now it's back to sippin' tea and squeezing in a few more southern adventures till it's back to Seattle we all go!