December 24th, 2013
Wanted to share a last minute culinary project/hostess gift for the foodies on your list.
My culinarily talented husband (he makes me look good sometimes) whopped up a delicious batch of tomato jam  over the weekend that we have been busy delivering to friends
We found a yummy Recipe for Tomato Jam  on Serious Eats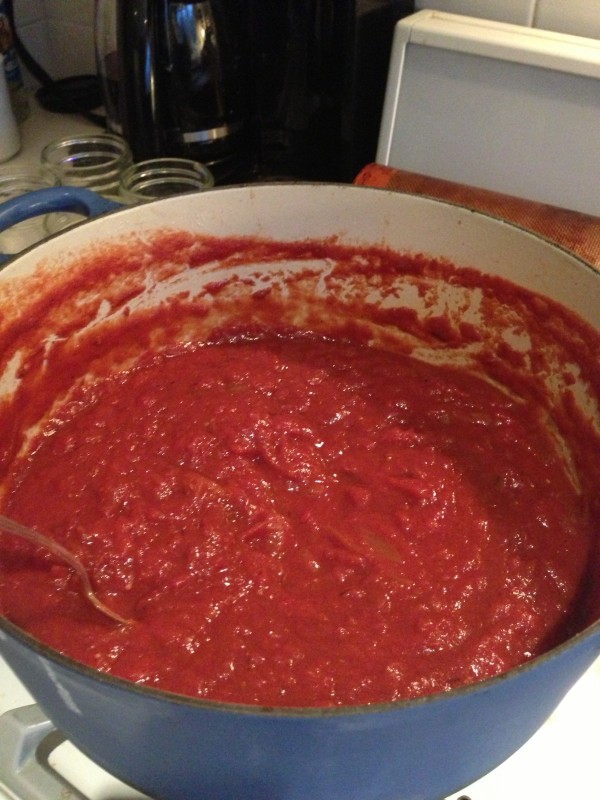 Then we procured some fresh ricotta from DeLaurentis market, and layered homemade basil (by this time, the house was smelling divine)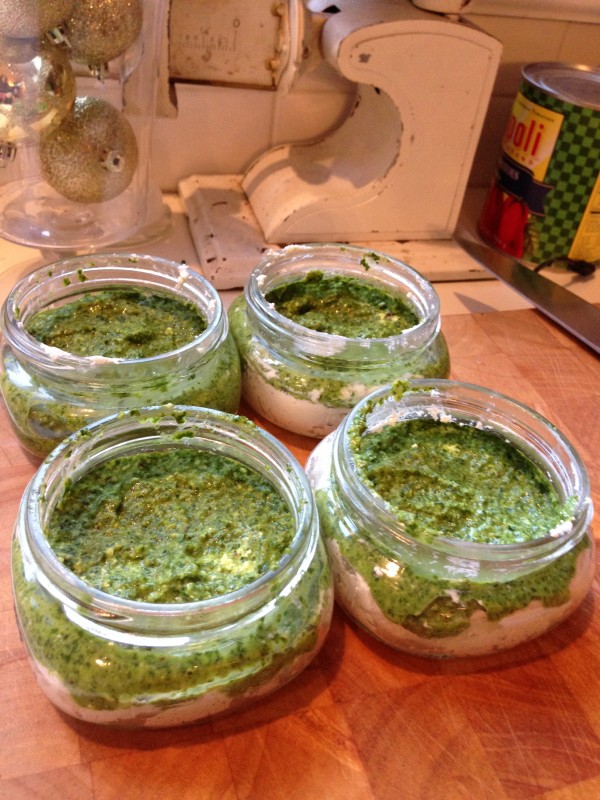 into wide ball jars and topped with our jam.
(By the way, the jam is way good enough to be stand on its own.  Serving suggestions include a smear on grilled cheese, on a BLT you name it)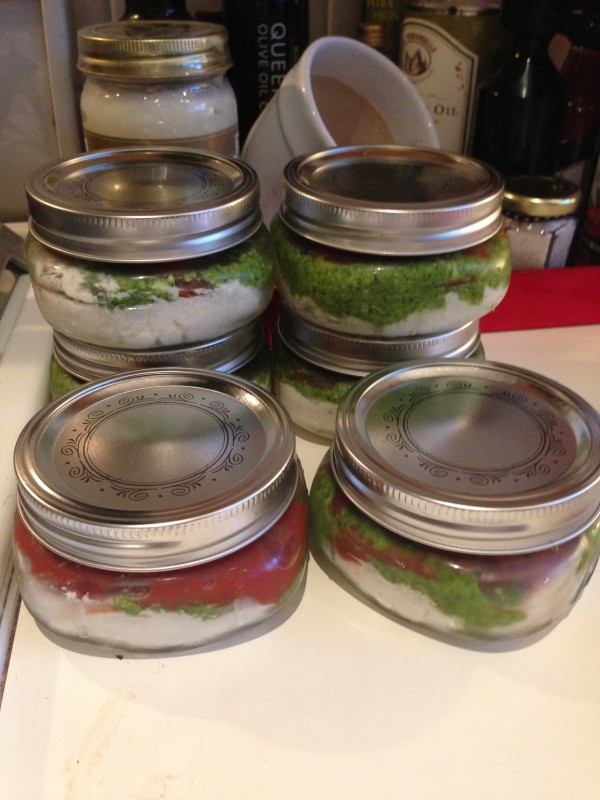 Red & green goodness to be scooped on to crackers, grilled bread, smeared on crudite,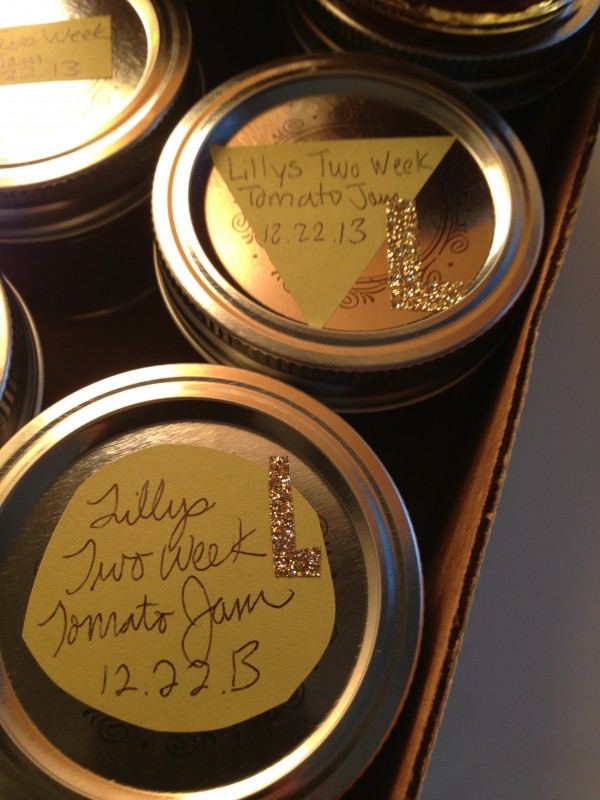 Merry Merry Everyone!