November 24th, 2013
OK, maybe that wasn't such the inadvertent slip, after all when we are hosting a dinner party that is really what in fact we are doing, setting the stage by setting a warm table.  And frankly, I love doing it.  It's like putting together a killer outfit, you need the right blend of accessories, texture and palette, yet there are no rules.
First things first, an occasion like a dinner party calls for polishing the silver.  We use our silver for every day, but let's be honest…it doesn't exactly get polished frequently, and the sheen makes a big difference.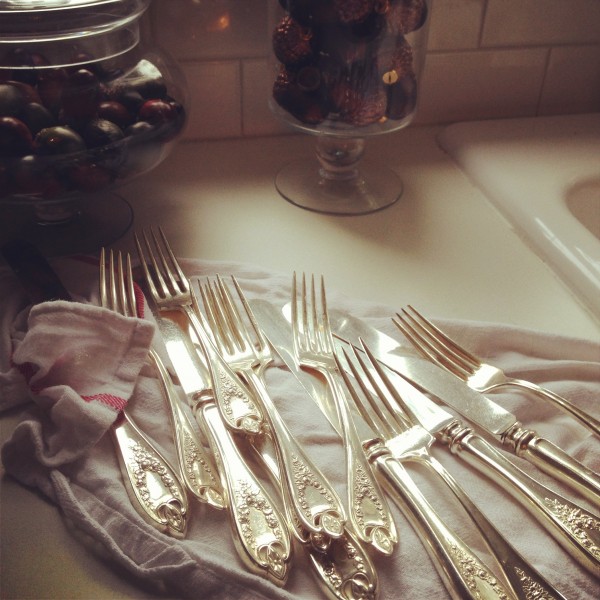 Sometimes I like to "splurge" (albeit this was under $20) with a new linen like this pretty flax and gold table cloth I picked up at Marshalls.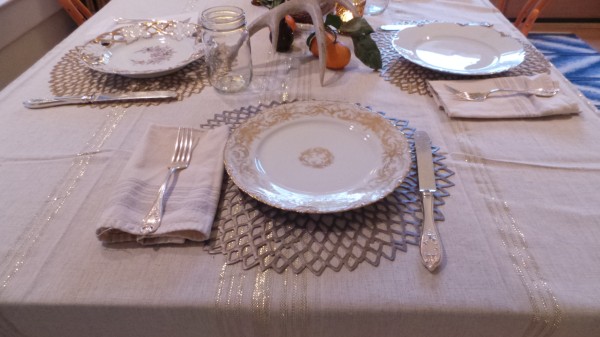 It's always fun to blend old and new, like these old mixed white and gold China plates, Chilewhich place mats , mix matched white linen and khaki napkins and the ever useful/sturdy mason jars.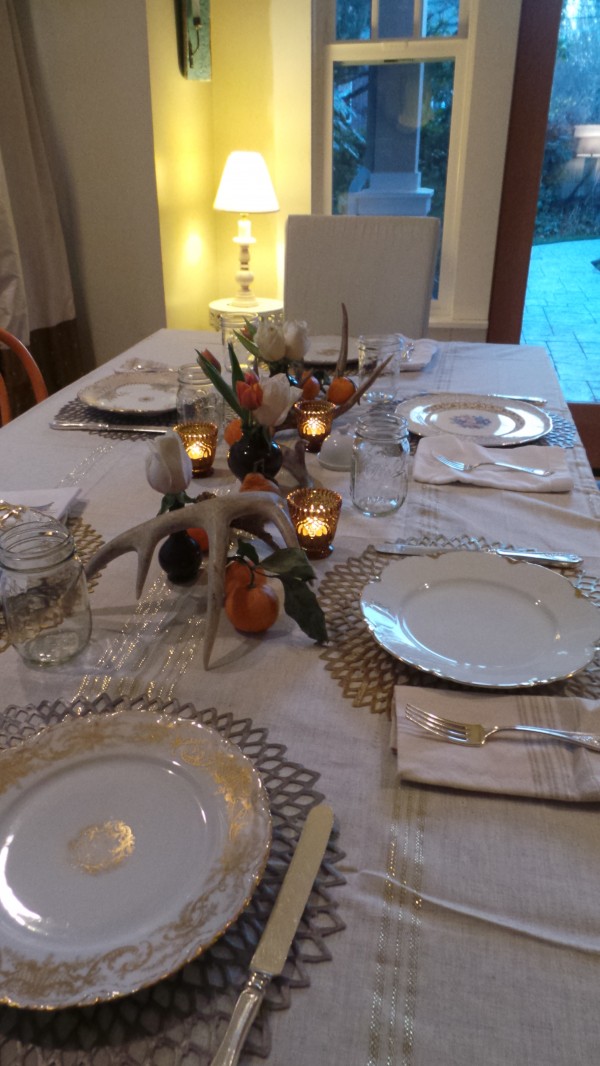 When assembling a low linear centerpiece, you can easily grab things from around your home (actually at any height), which is what I did here with antlers and satsumas that charm with their droopy leaves.  With this good start, -I only needed to buy a small amount of flowers.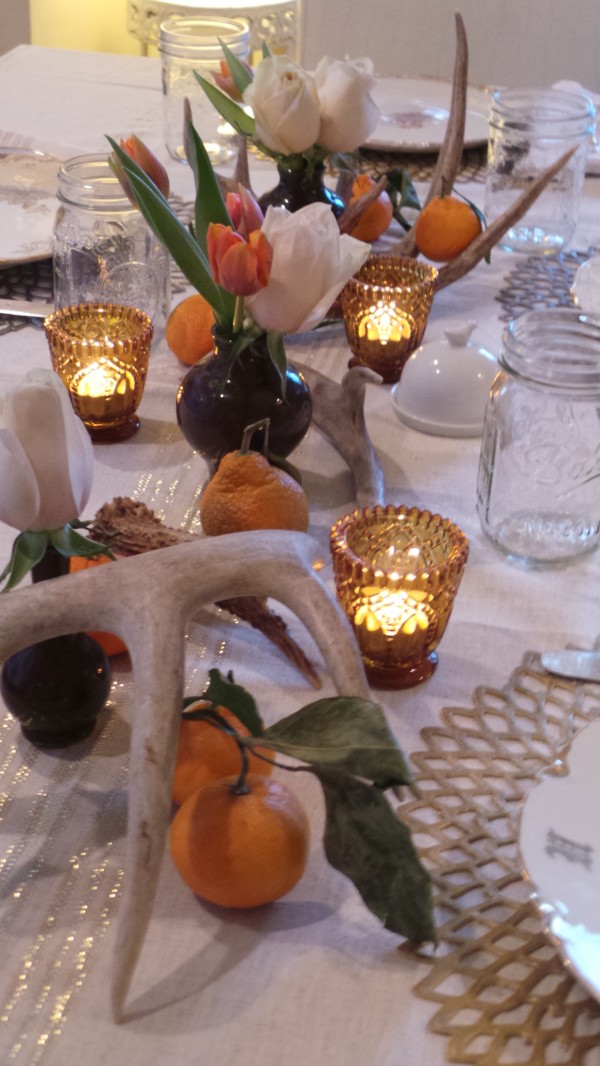 Blush colored roses, a few stemmed cabbages, orange tulips and–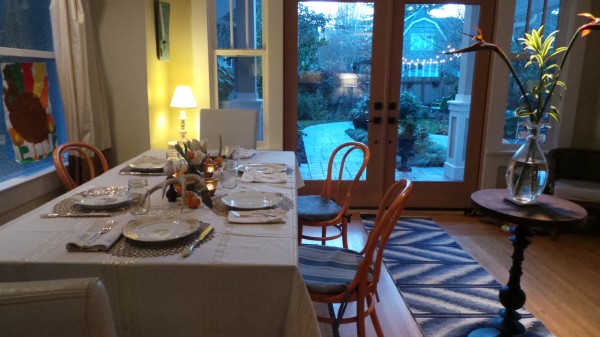 Yes, a few stems of birds of paradise too,  can't help it, were calling to me.  L.R. does this vase look familiar?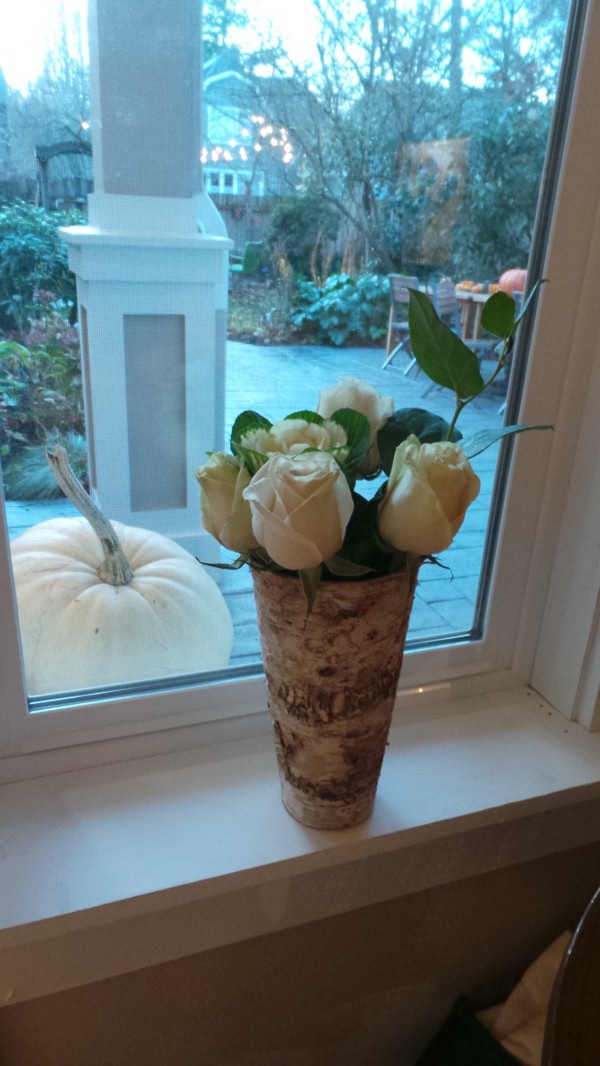 Happy beginning of the season, and happy table setting!