October 1st, 2013
We don't usually need too much of an excuse to getaway to San Francisco.  So when a bunch of our Buckeye friends decided to descend upon the West Coast in honor of the opportunity to watch our football team in action, we couldn't resist.  It was basically 36 hours or so of sheer (or Scherer, sorry I couldn't resist) delight.
Everything seems a little larger than life in San Francisco.  Starting with our lodging at  The Clift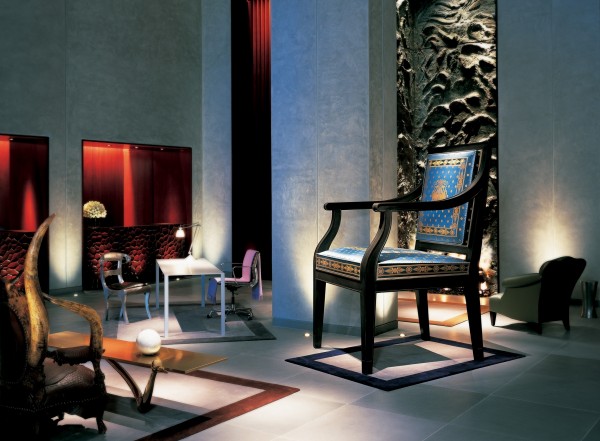 Filled with swank decor (almost cartoon-like in nature) and uber-mood lighting, like you can barely tell who's who…sometimes a nice feature.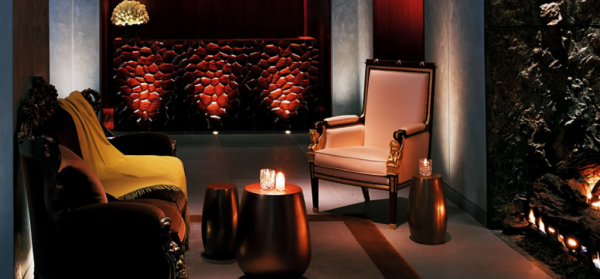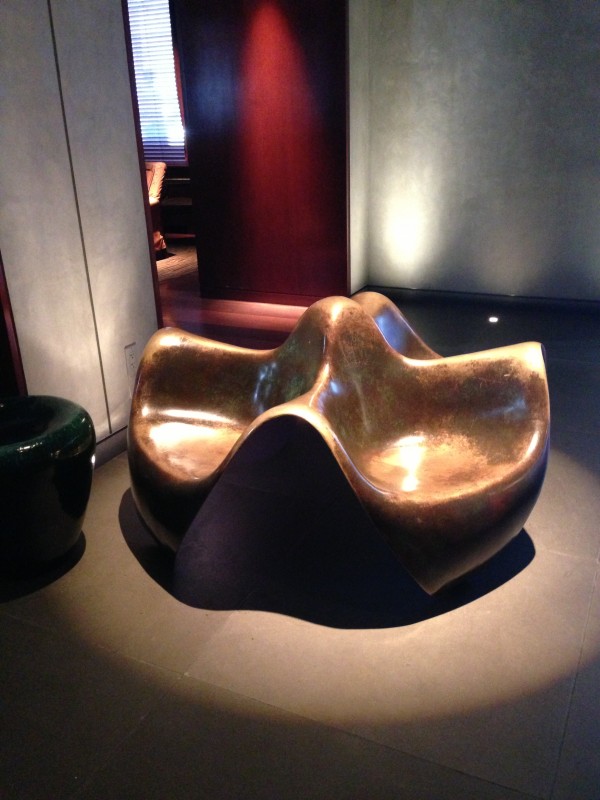 And I'm not going to lie, we spent some time enjoying cocktails in the gorgeous Redwood Room, made from wood paneling of a single 2,000 year old redwood tree, but of course.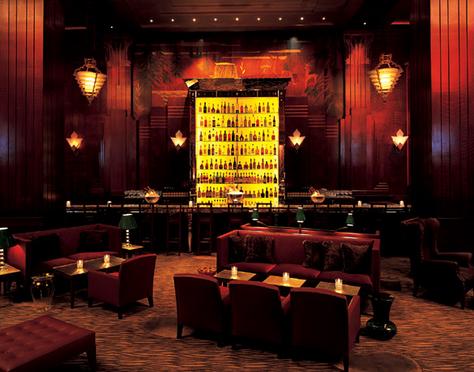 A legendary SF Nightclub established in 1934, recently reinvented (design snob alert: Ian Schrager & Philippe Starck anyone?) and quite posh.  One may say that these college/developed early in our 20's friendships have come a long way from our original haunts in Columbus & Chicago.  Time & responsibilities have marched on, but the reuniting, well, I may even say it got a little raucous @ moments,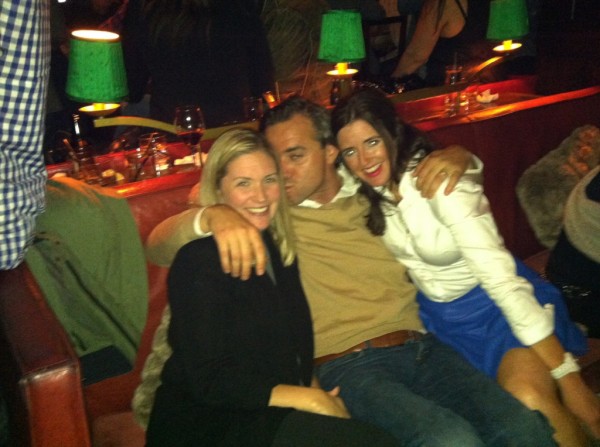 after all, isn't that what you do with old friends?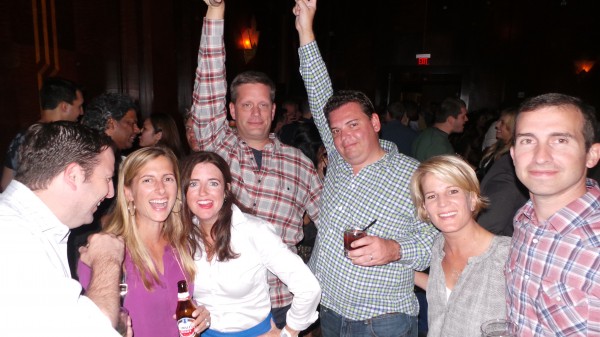 But the nightlife is far from all; when in SF, must shop…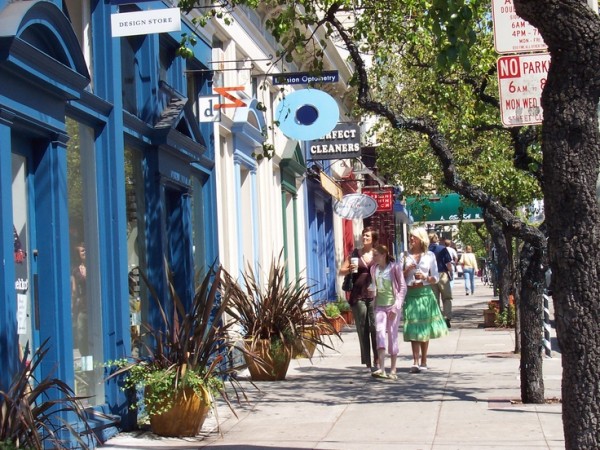 and the boutiques on Fillmore are calling.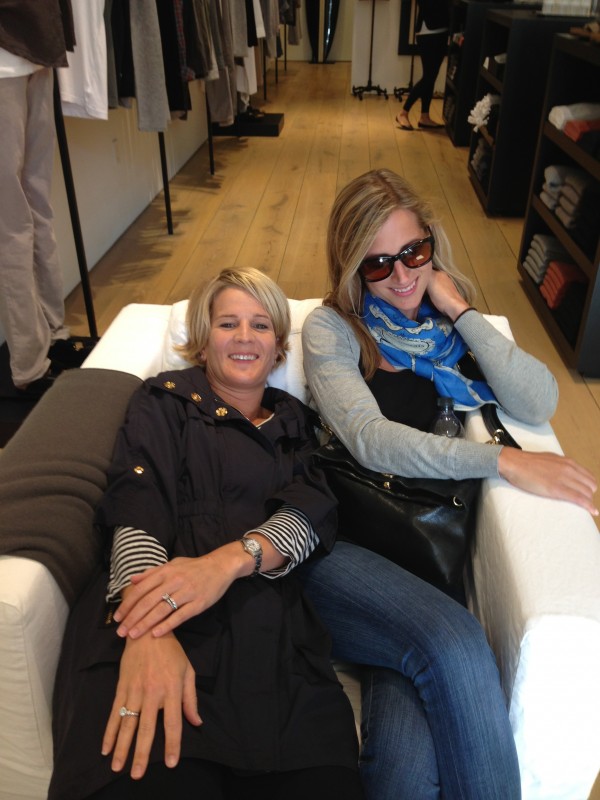 Joie, and James Perse, and Nest are not to be missed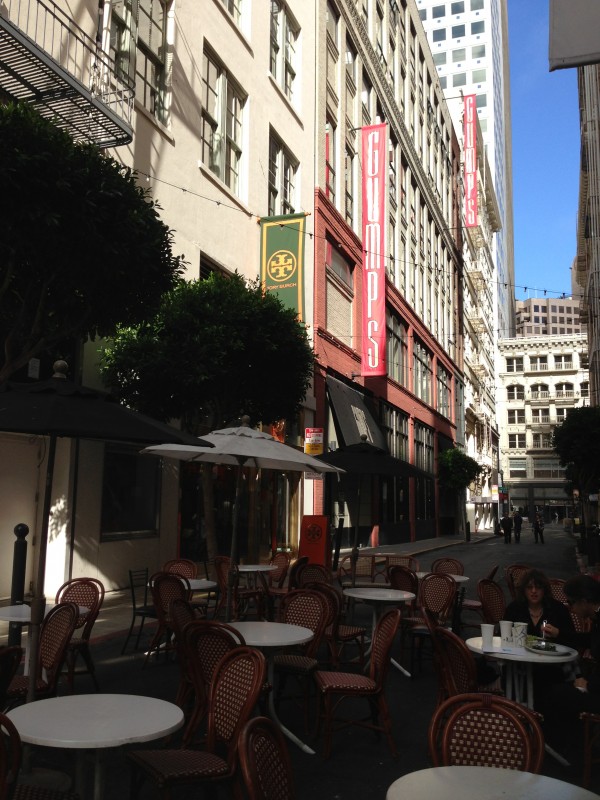 Maiden Lane and the tried and true SF Gumps must be hit.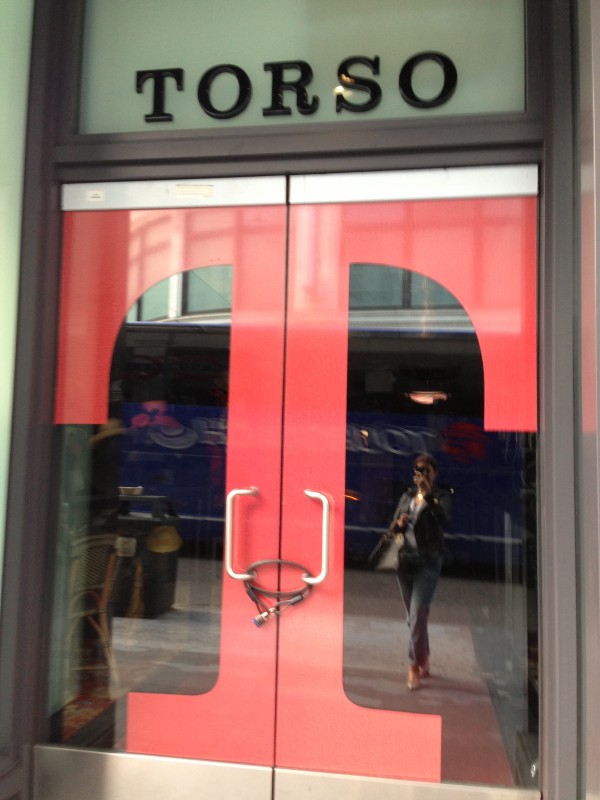 It's always fun to learn about something new too like (Thank you J.S.) this little gem in Union Square otherwise known as , Torso Vintages (I had to make 2 stops as it was closed on my 1st mission)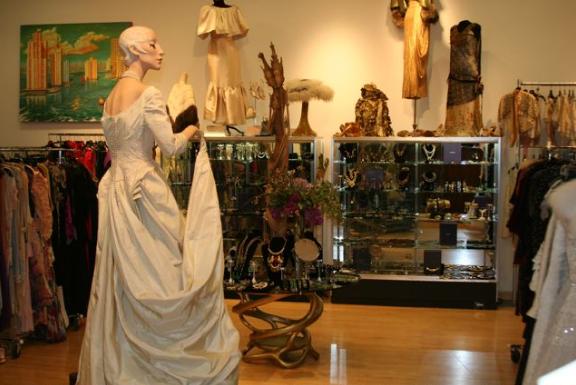 Flush with vintage wonderfulness, think vintage Chanel, and Pucci and Valentino and, and, and...
Finally, Union Square's Nieman Marcus filled with luxury goods (a'hem, shoes!) and a must-have lunch at the Rotunda.  Those popovers served with strawberry butter are well worth a Paleo exception…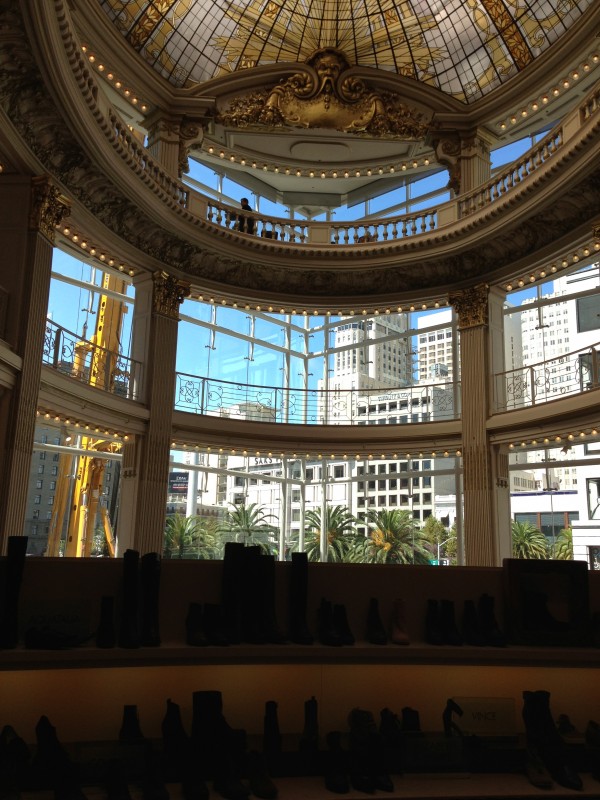 Other standout meals included Coqueta.  Michael Chiarello's new Spanish style restaurant located on a beautiful pier 5 on the Embarcadero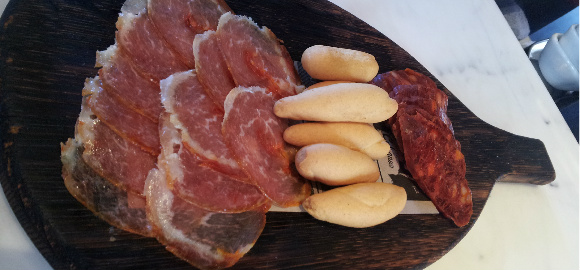 And delish pizza lunch complete with yummy sides, salads, vino and other noshes at Delfina.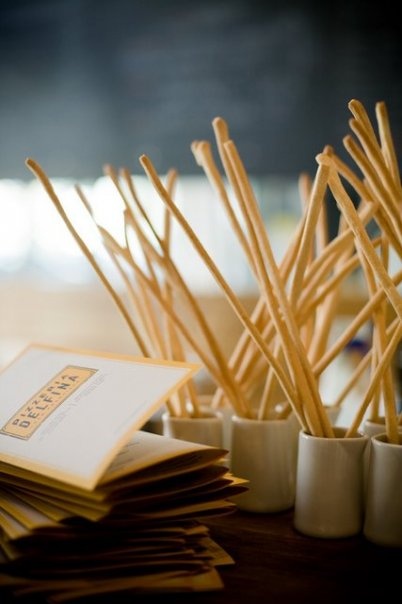 Finally, a truly wonderful dinner  filled with comfort food and the comforts of old friendships at Town Hall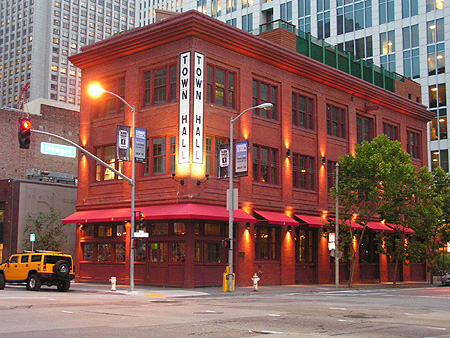 All this culminated to the main event.  A trip to Berkley to watch Ohio State play UC Cal.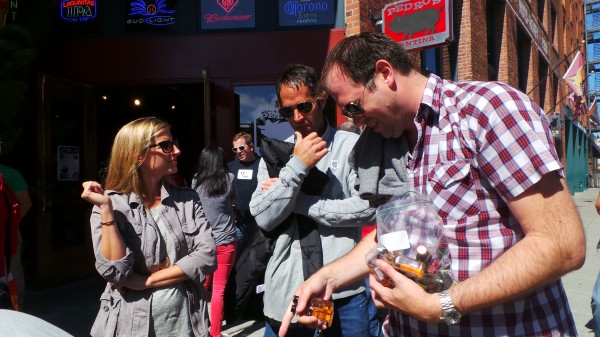 Via party bus, what else?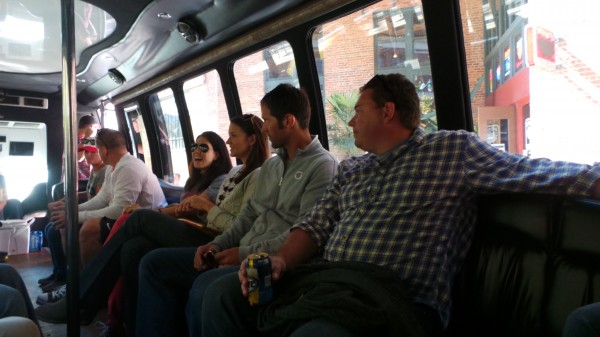 Chanting…"O-H-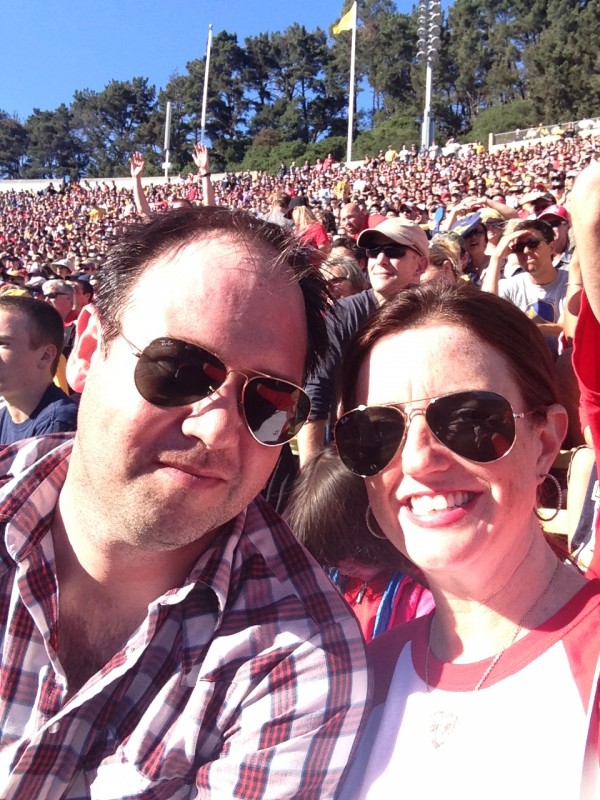 "I-O"
To a stadium filled with scarlet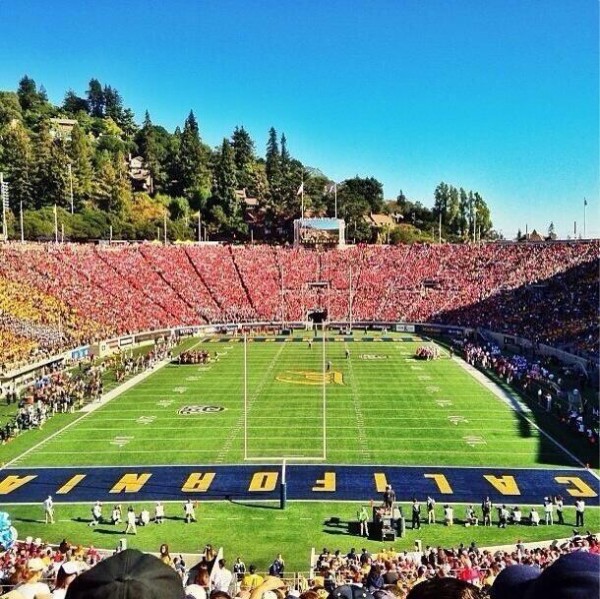 and grey, (though it was home game for Cal, there was an awful amount of red in that stadium)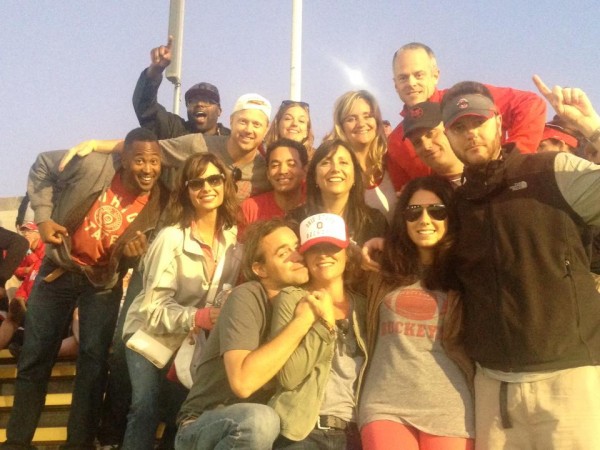 with Buckeyes from all over like us.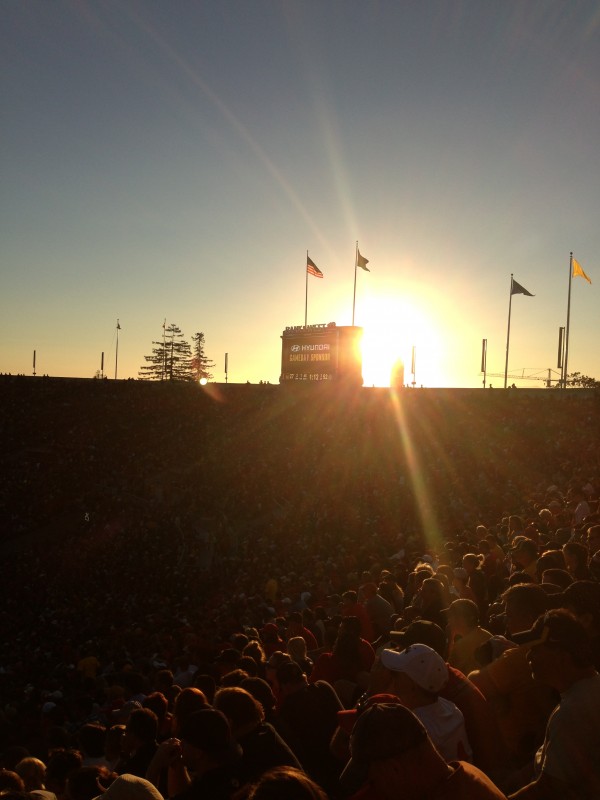 Time and change will surely show, how firm thy friendship…OHIO