August 26th, 2013
To squeeze in a few last summer picnics or patio dinners (and our outside patio area is still under renovation, full post once it's complete) and if you ask me, end of summer produce and food is the peak of the year.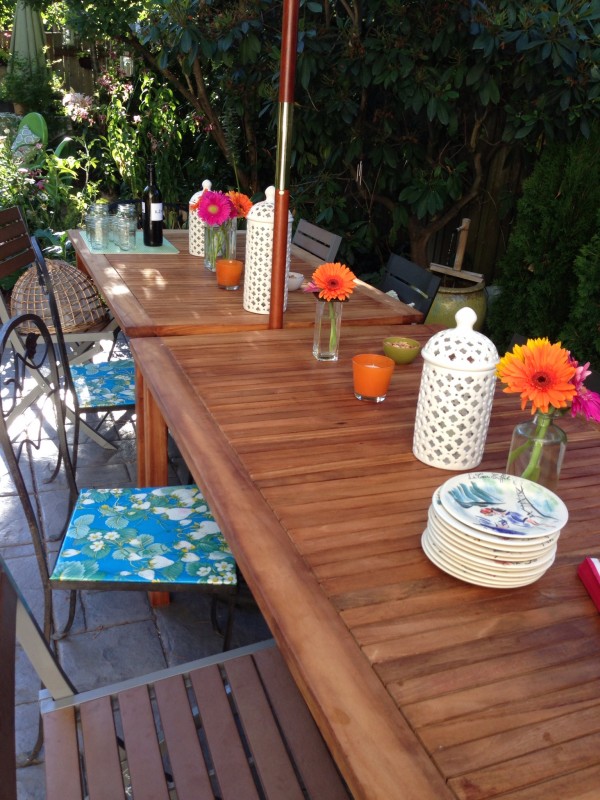 Don't let the pending back to school nonsense ruin the buzz just yet, there's a little more summer to squeeze out.  A few of my favorite, fresh and super easy summer sides.
Watermelon Feta Rounds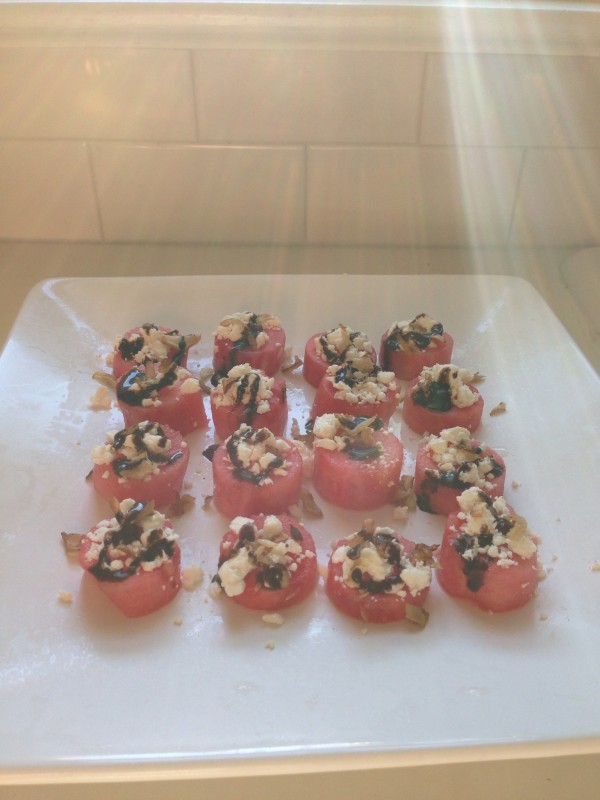 This is sort of my own spin on something I found on Pinterest.  I cut watermelon into 1-1.4 inch thick slices.  Then used a 2 inch diameter circle form to cut out bite sized platforms of melon.  I sprinkled feta on top, then some finely diced fried shallots, and drizzled balsalmic glaze on top.  The people I served this to, literally went wild.
Tomato & Peach with Basil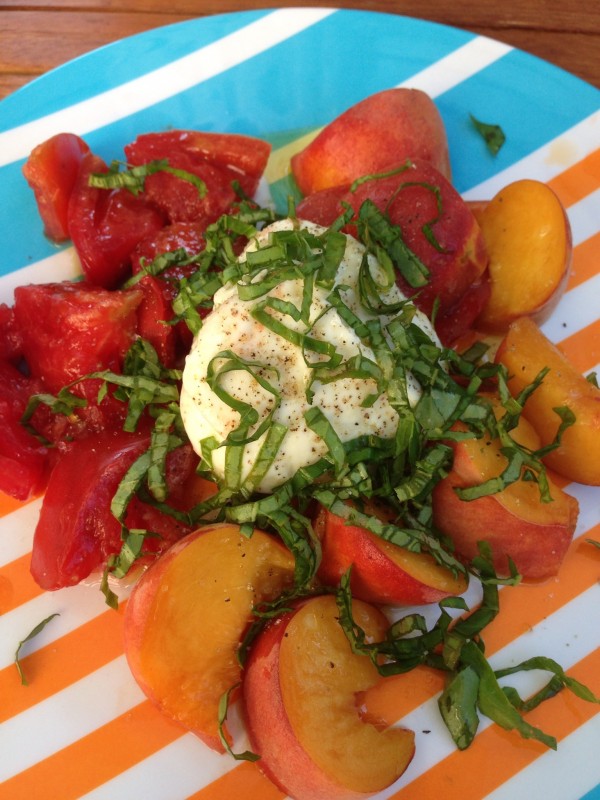 This is one of favorite summertime combos and so so easy.  Simply cut peaches (we have a local "Peach Man" who sells peaches on the side of the road that we wait for every year) and the freshest tomatoes you can get your hands on into bite sized wedges.  Cut thin strips of basil, sprinkle salt and pepper to taste, drizzle with a few drops of olive oil and voila.  Plop on a mound of fresh burrata if you want to go extra rich (frankly it's not really needed) Melt in your mouth goodness.
Grilled Squash & Zucchini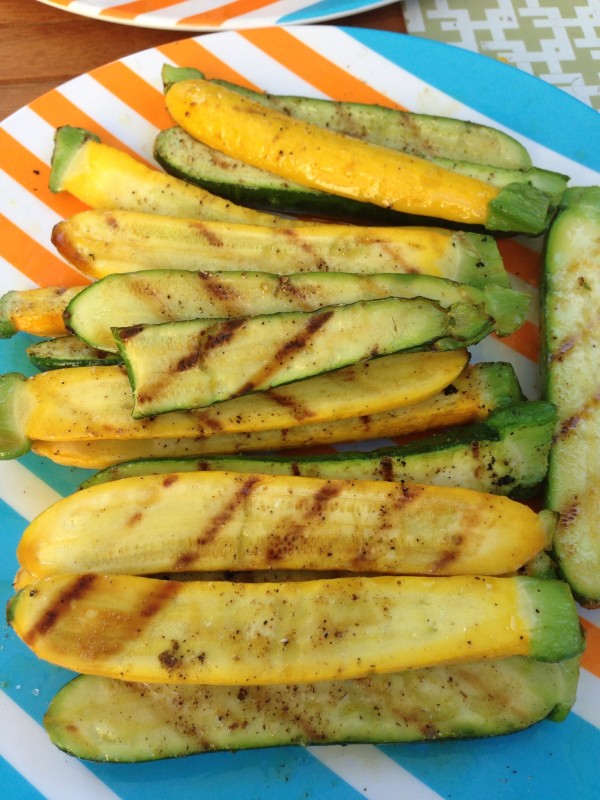 No recipe here, I like to buy the smaller sized zucs. and squash, then just simply split down the middle and spritz with some extra virgin olive oil and throw on the grill.  Nothing says summer bounty like veggies plucked straight from the garden as these.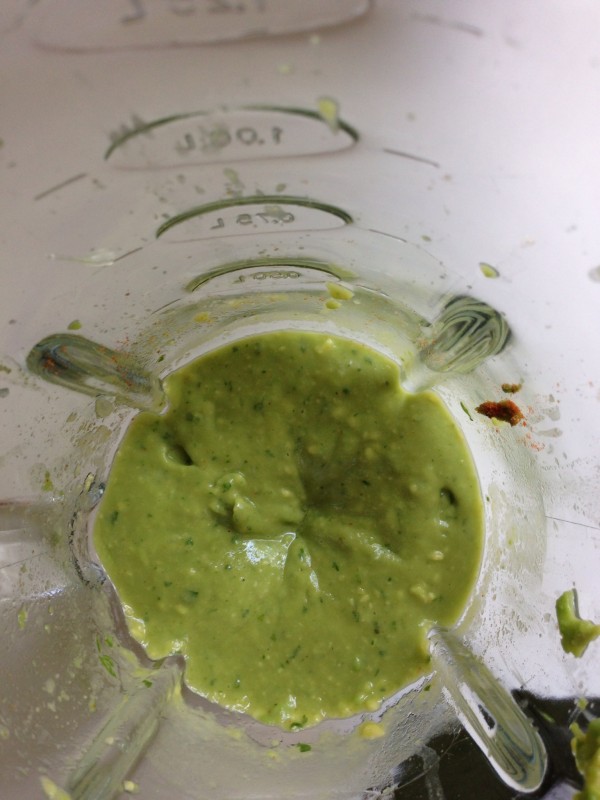 This is such a crowd pleaser and soooo easy.  We brought this to our neighborhood's local jazz in the park picnic night, served in clear plastic cups.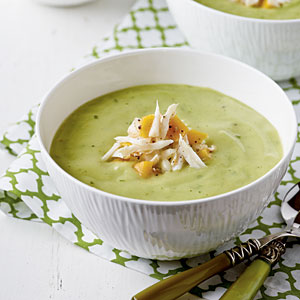 I totally recommend not skipping the dungeness crab garnish.  It adds that last WOW factor.
Antipasti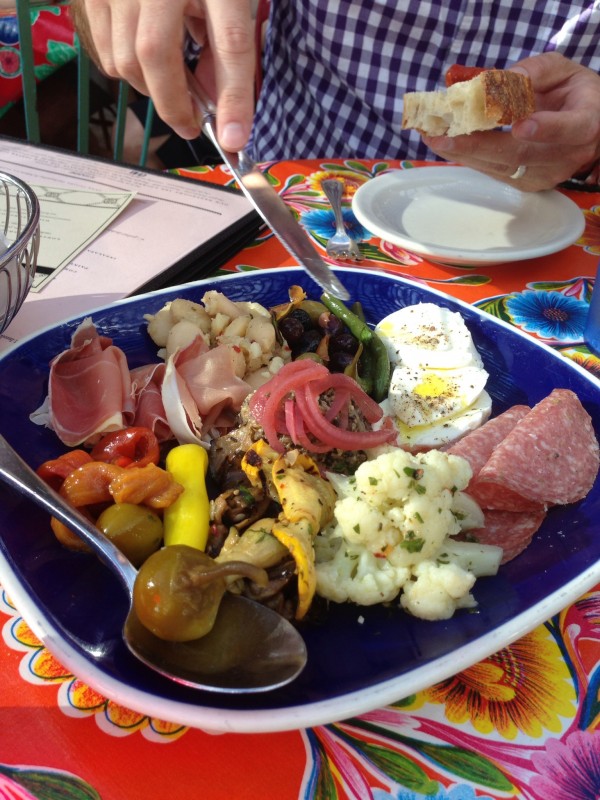 Full disclosure here, this is from one of Seattle's best (I.M.O.) outdoor rooftops and restaurant's The Pink Door.  But we replicate the same kind of idea frequently on the patio at home in the summer.  Simply find a good market and assemble some of your favorite cured meats, olives, pickled veggies and whatever looks good.  Great, un-fussy summer-time eats!
Here's to savoring the last of summer goodness.  Happy Monday.