June 21st, 2013
Coming back to work after vacation at the start of summer is rough.  Suffice it to say, I am really happy it's Friday.  But I do need to give a shout out to a very special person, K.S. who helps our household chug along, without whom, it just may not work.  Those in our inner circle know how lucky we are with our nanny.  She is kind and patient and intuitive.  Frankly, she makes two careers possible.  She surprises us frequently with her thoughtfulness and foresight.  This is one such example.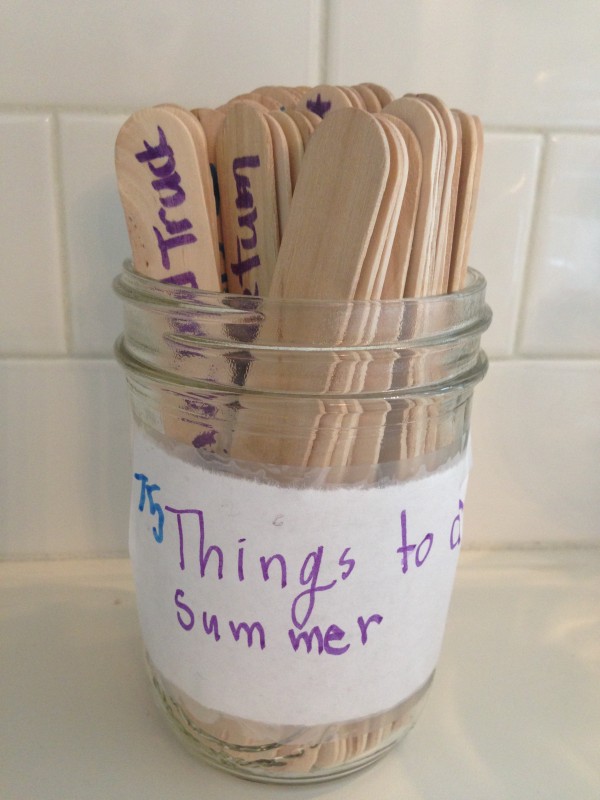 Written on popsicle sticks, 75 things to do in summer.  They are indoor, outdoor, crafty, random acts of kindness, big, small and all in between.  As they pull one out daily,
it's as though they hardly notice me trotting off in the morning.  Cheers to you K.S. and all the other "Villagers" who make it possible.  Happy 1st official day of summer and weekend.