June 24th, 2013
This is the time of year that I turn my attention to decorating outdoors. This year as we are currently embarking on a fair-sized outside renovation (full before and afters and maybe a few "durings" promised in a detailed post soon) it's all the more fun.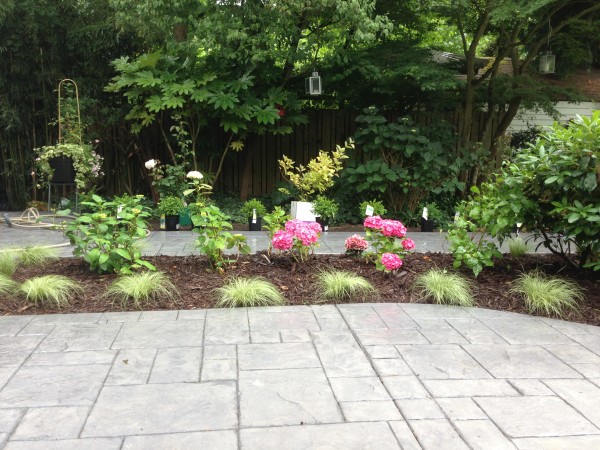 We pulled out our rotting, saturated deck and had this weather proof ready-for-all-the-elements patio installed.  With all this hard-scape, plants and pots and landscaping become extra important.  I'm loving searching for the perfect plants (think boxwoods and roses and grasses a few deciduous plants and more) to accentuate new lines and adding to the already pretty established gardens.  I can't wait till these hydrangeas for example, get big and with our precipitous Seattle climate, they will in no time.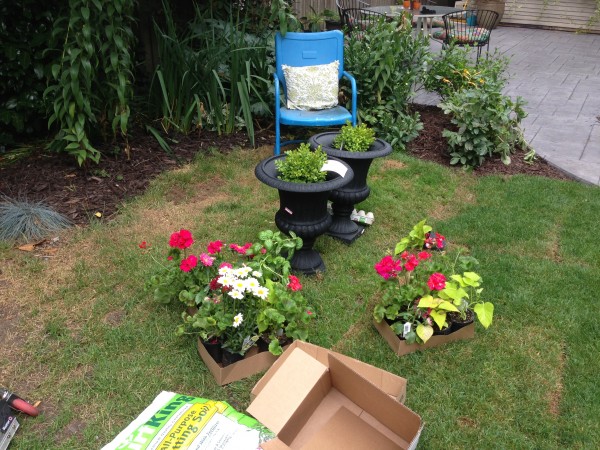 I've always loved these classic shaped cast iron urns.  I feel like pots and flowering baskets and flower boxes are totally needed accessories, without which, the yard would be naked, yikes!  Husband out of town for the weekend translates into treating myself , well us really, with flowers and lots of them. A boxwood for the middle, some sweet potato vine (just cannot resist that chartreuse color!) and some sweet pink flowers and…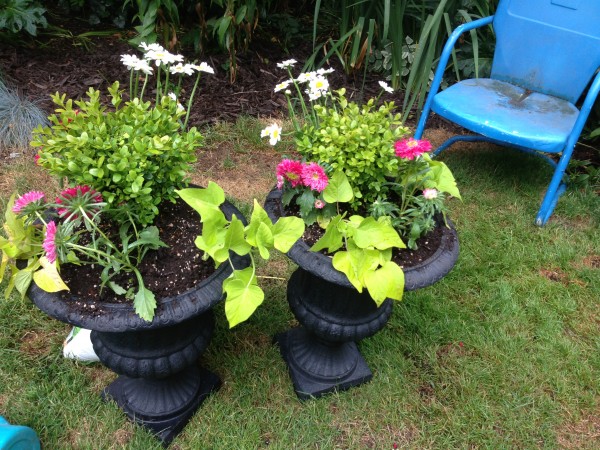 Voila!  They will look perfect planked on either side of our new French doors/front entrance.  And speaking of the "old entrance" it felt like it needed a little personality boost.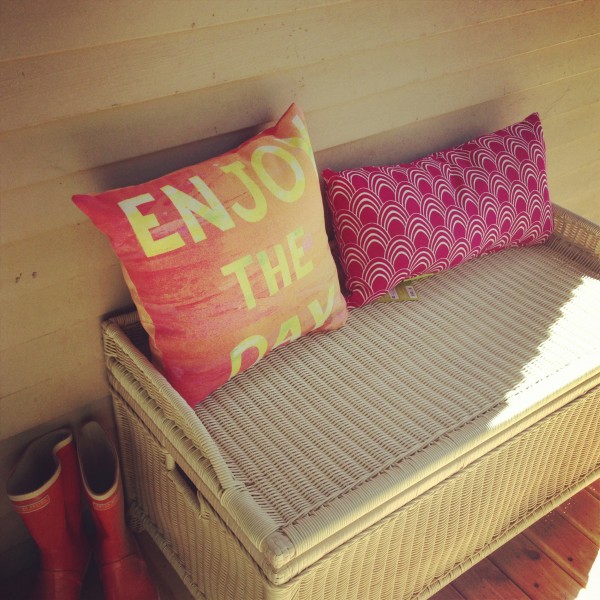 Pillows aren't just for inside you know.  Of course, had to have these fun outdoor pillows.  More soon.  Happy Monday!