May 22nd, 2013
Close your eyes (though difficult to do while reading, I realize) and think of the color orange.  What comes to mind?  Happiness, spontaneity, fun, boldness.  I wanted to incorporate all those emotions and elements with some recent orange additions to our home while carefully towing the line to not evoke "tacky or cheap."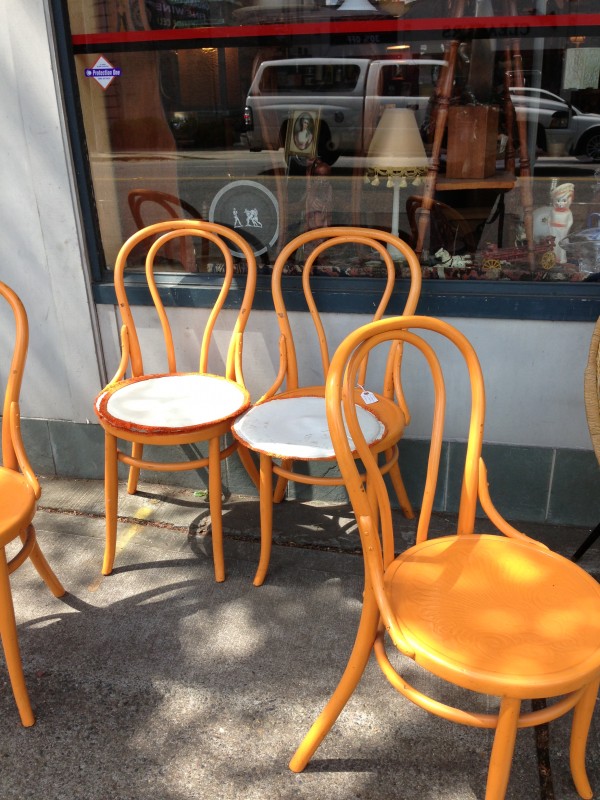 So when I came across these original Bentwood chairs circa 1930-something at my neighborhood Mr. Johnnson's antiques, they couldn't be resisted.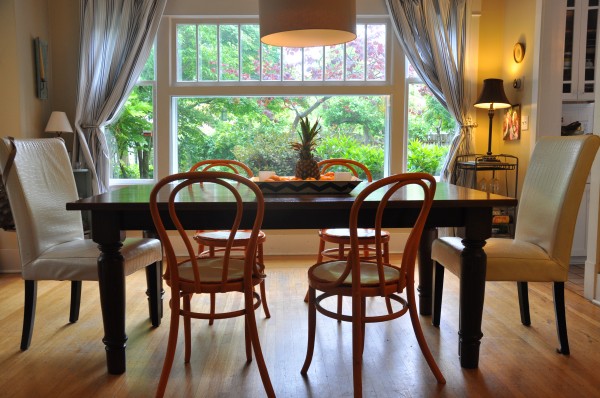 they are surprisingly sturdy and I love how flippant & happy the hue is.
In other corners more orange lurches, accents and brightens our spirits.
Just wait till you see my new chartreuse hutch. Life is short after all, have fun with color!  Happy Humpday.