May 8th, 2013
Last night while co-hosting Brownies at a friend's house. I couldn't believe how utterly clutterly (wow, fun rhyme) free their home was. Momentarily jealous, I came back to reality and regained the self awareness that would never really reflect our lifestyle. For now, we are fast and furious, and well I guess full of clutter, thank goodness I've discovered lockers!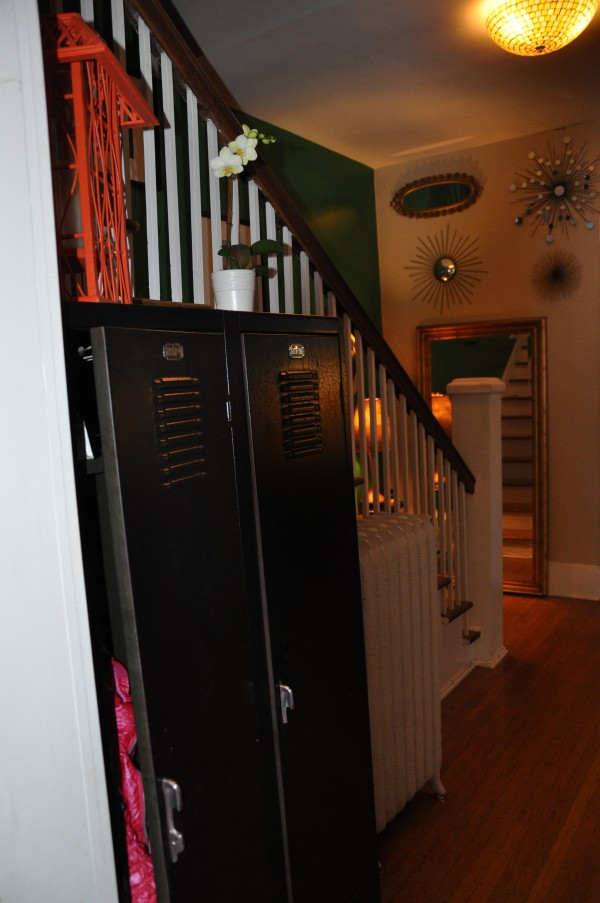 Our vintage pair procured from one of my favorite local shops, GuestHouse, is Choc full of backpacks and helmets and all kinds of other gear.  As far as clutter control, I suppose 'where there is a will there is a way!'  Even if your "way" isn't ultra streamlined…check out these other cool designs from fellow stashers!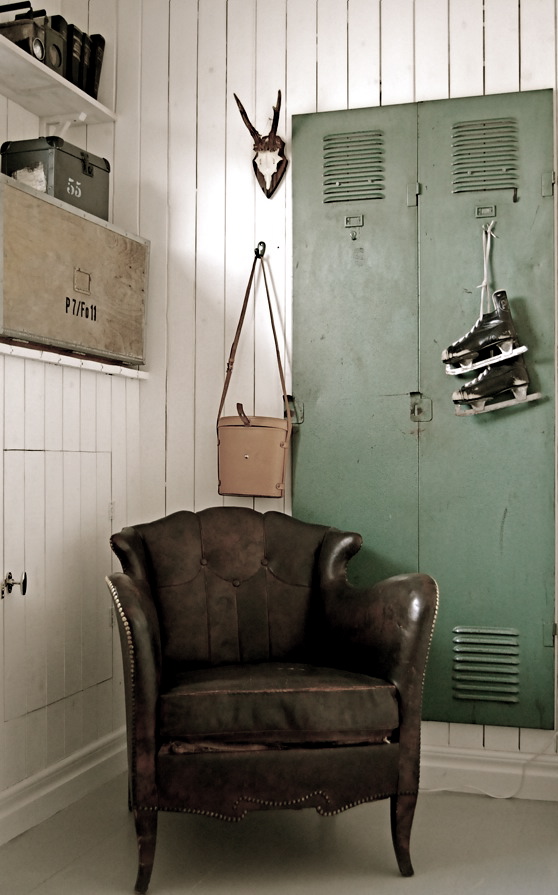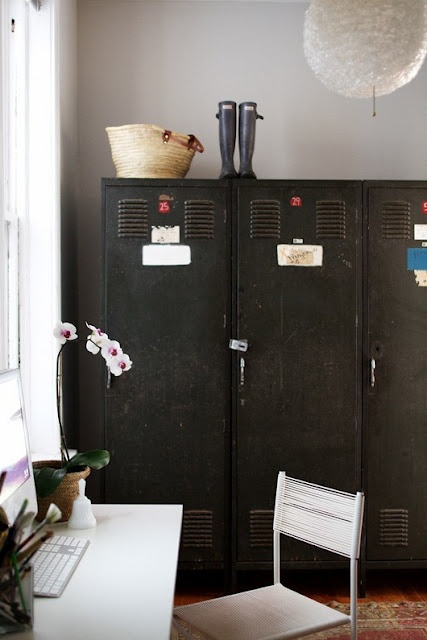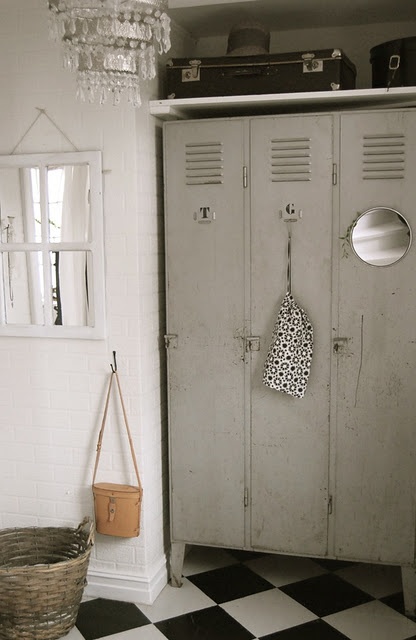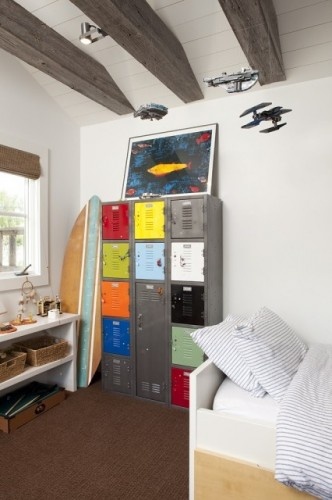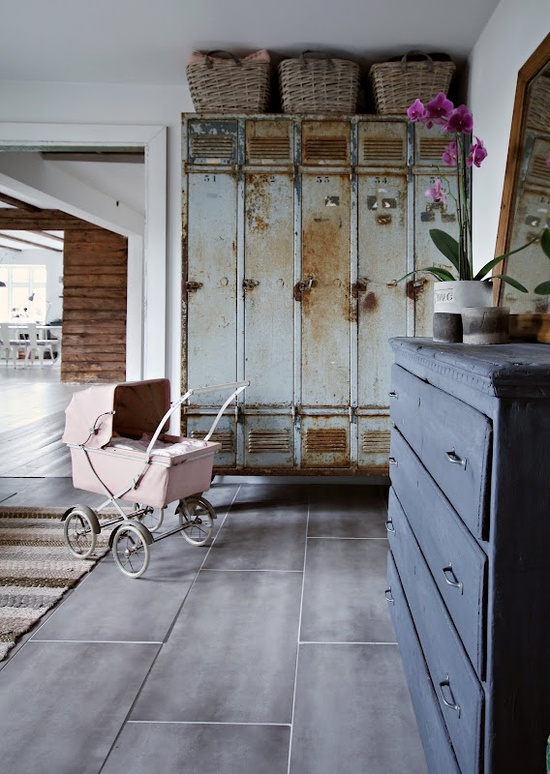 Hope for the hoarders!  Just kidding, Happy Humpday!