May 9th, 2013
You know how some cities make you feel like a better version of yourself? And you try to pinpoint just why that is, Is it the food? Is it the fashion? Is it the weather?  Is it the palm trees?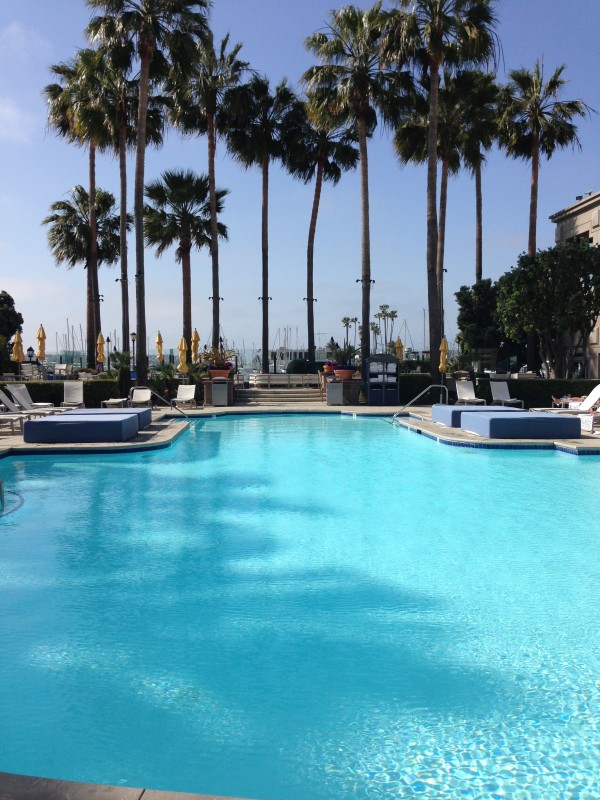 Yes yes and yes. And this is LA for me.  Even on super short visits, such as this one, there is too much to share, but I will try.
First things first; headed to the hills, Hollywood Hills that is.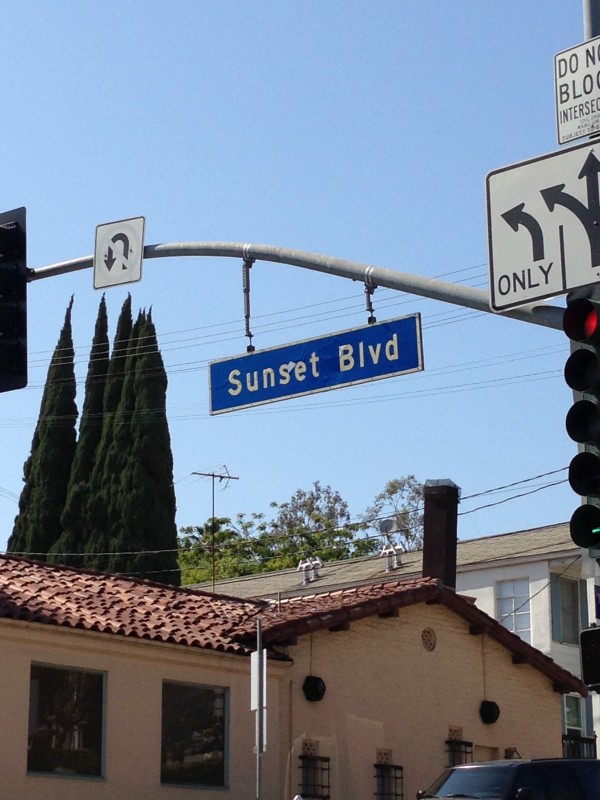 Iconic Chateau Marmot channels old Hollywood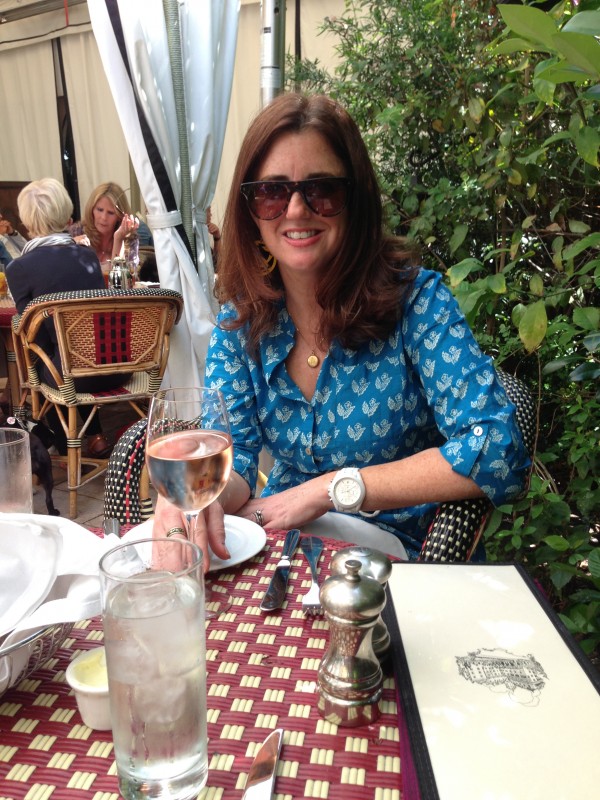 And Cali. relaxed.  The menu is light and yummy; a glass of chilled rose joined by a bowl of crispy artichokes and I couldn't be happier.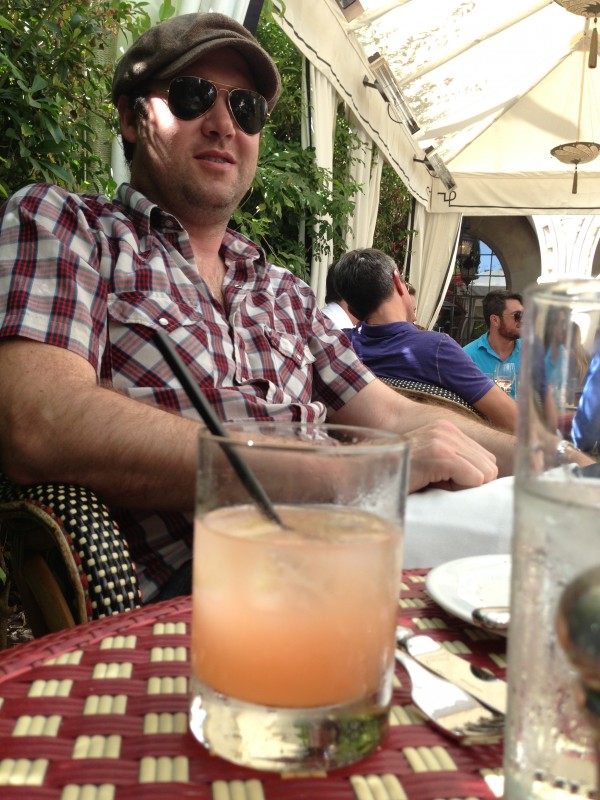 oh and this guy…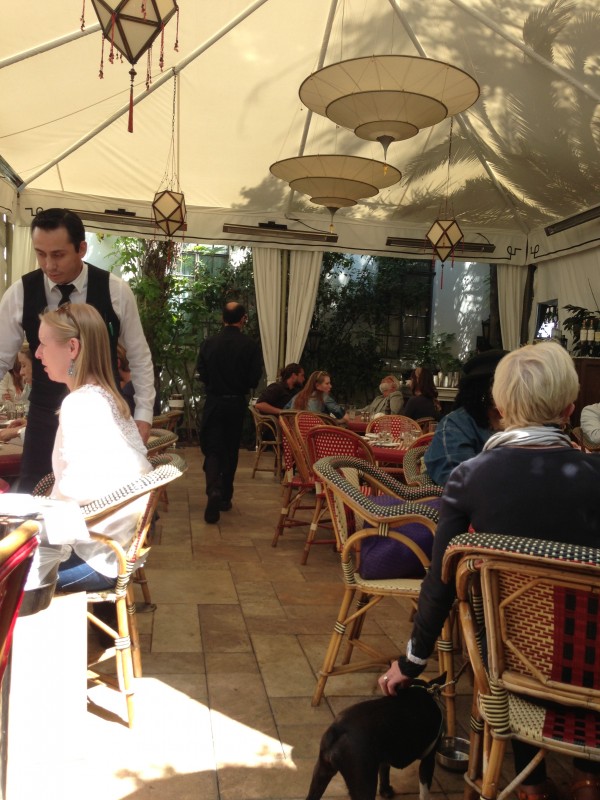 But the clock is tickin' and there's oh so much to explore, so it's off to Abbott Kinney we go.  Located in the Venice neighborhood, Abbott Kinney has just "gone off" quite frankly, since my last visit…the vibe, the food and the shops, oh the shops!  Just how many pairs of shoes and hobnail glass and vintage T's can I get home with me?
Lemonade, love me a cafeteria style restaurant especially one where seasonal and fresh So. cal food tastes like comfort food.  Perfect place for a meal or in our case, pit stop.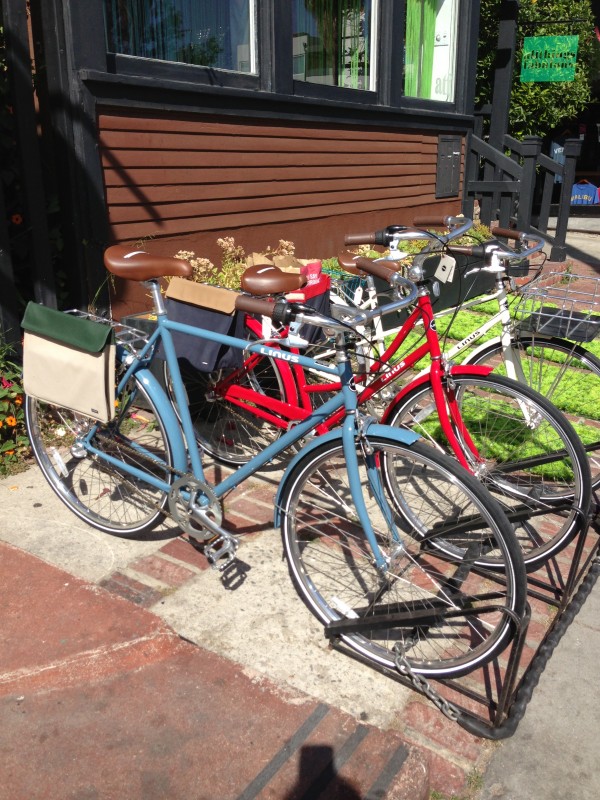 The mode of transpo. here is  beach cruiser of course, afterall, this is Venice we're talking about.  All this shopping makes us a hungry, so we head to Culver City to check out Aframe.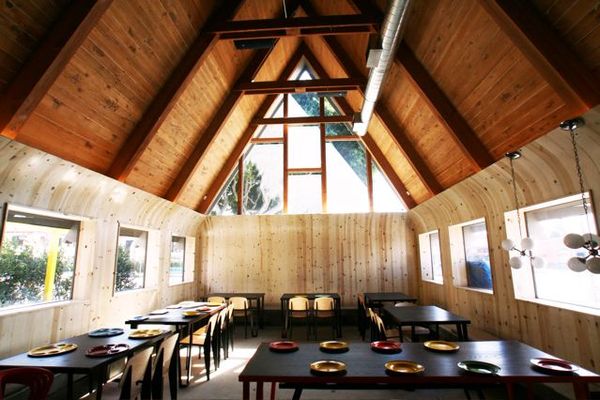 Yes, indeedy a refurbished IHOP is what we have here.  But don't let that confuse you.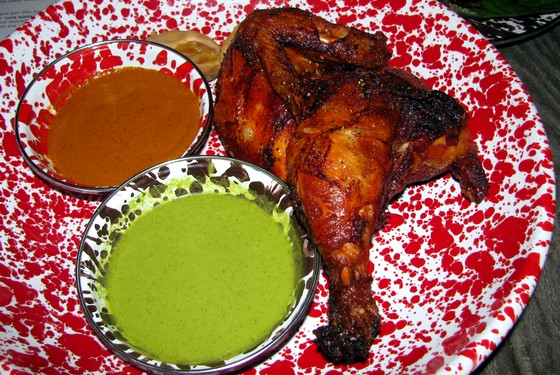 Every morsel was mouthwatering crazy insanity good.  Like this restaurant signature, beer can chicken with a delectably crispy skin that you really must taste to believe.
As we all know, the night comes alive in LA and secret spots (remember in the movie Swingers when they said the coolest spots don't have signs??)  like 41 Ocean in Santa Monica is as "LA Cool" as one can get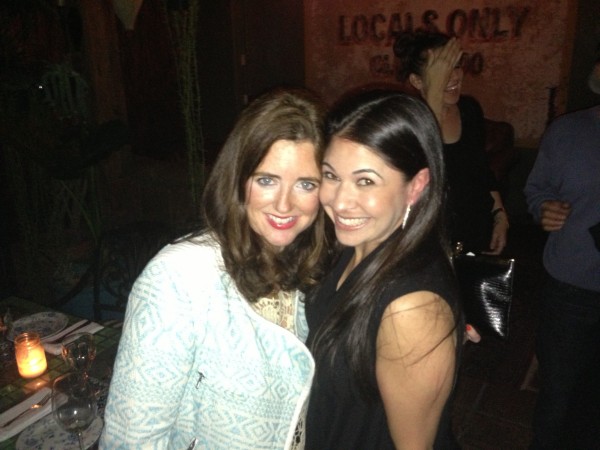 The next morning under a perfectly blue sky, we headed to The Farmer's Market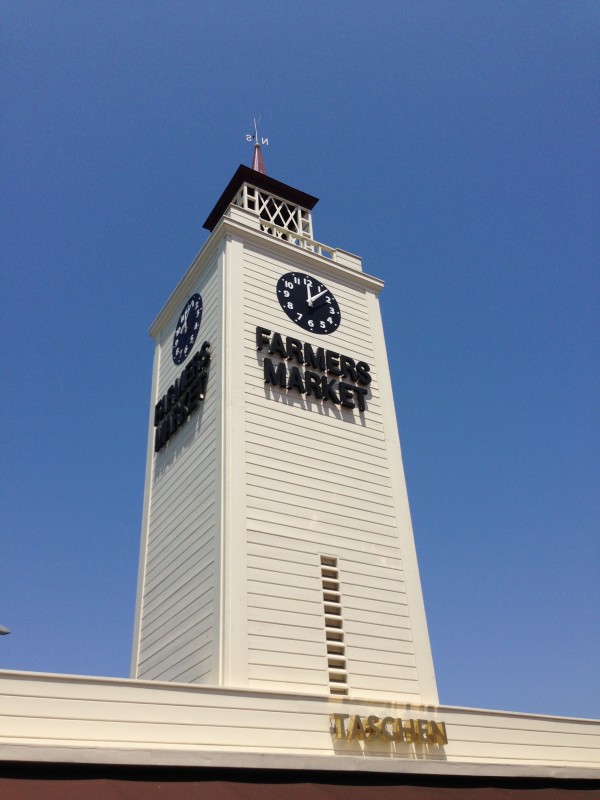 Fun vendors like the sticker factory,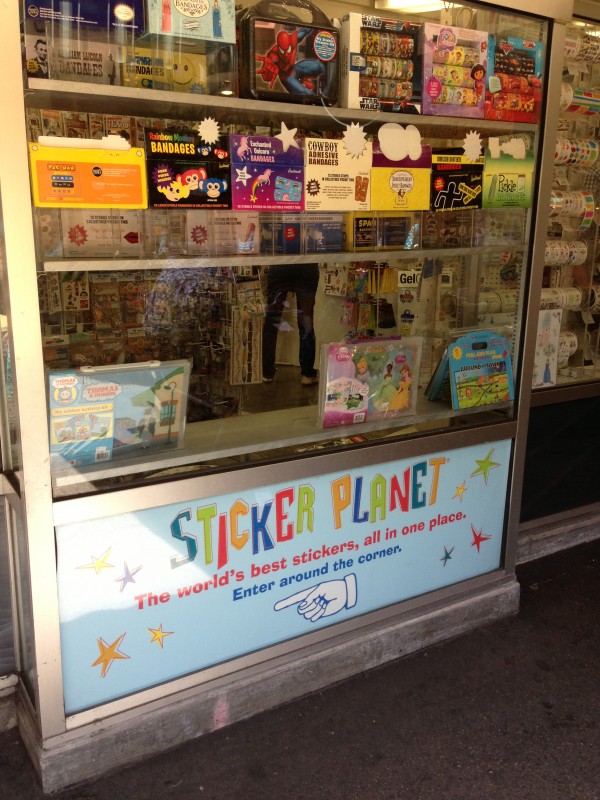 and enough delicious ethnic food counters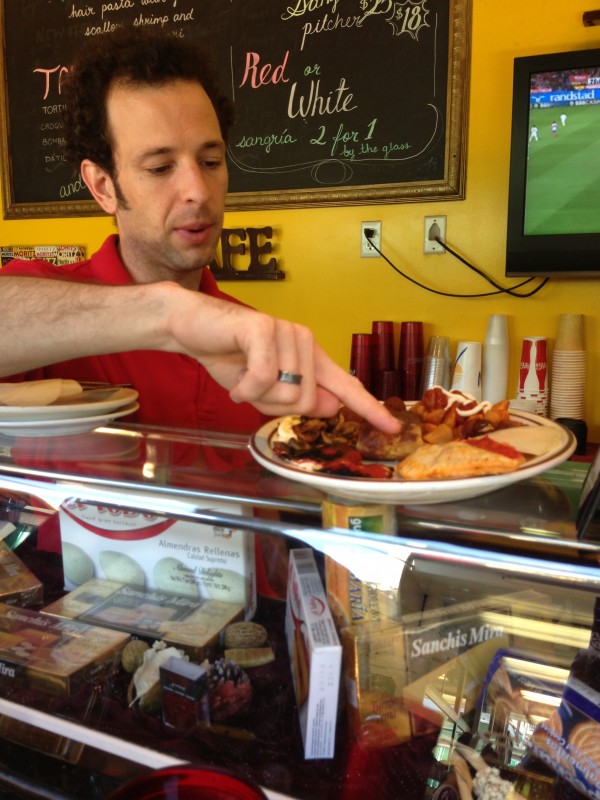 such as this delicious Spanish tapas spot where we enjoyed cheesy croquettes, and spicy chorizo and manchego and garlicky gambas…washed down with some tangy sanrgia,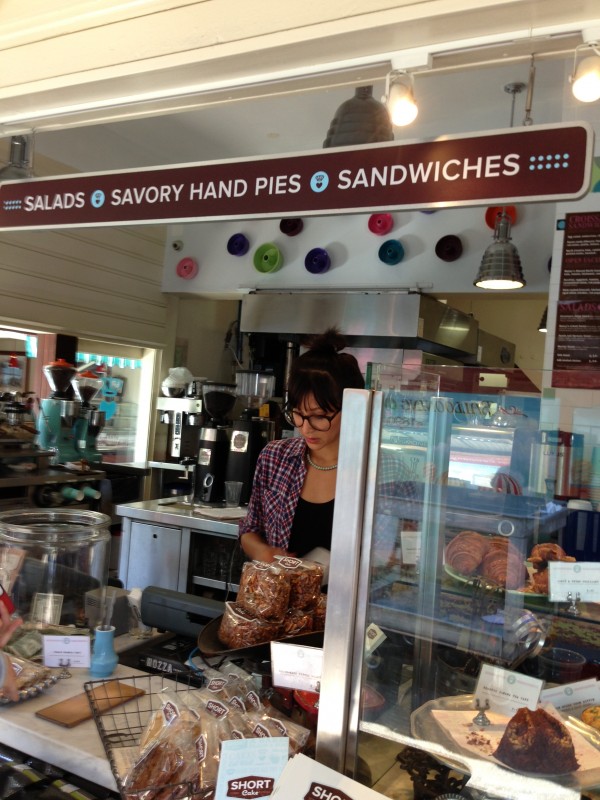 and Short Cake which will dizzy you with satisfaction.
Until next time…LA