February 7th, 2013
Feeling the need to chase the winter blues away, we decided to host a party.  Having limited time these days, the challenge became: How to host a fun and festive party without tons of prep work, cooking, etc.?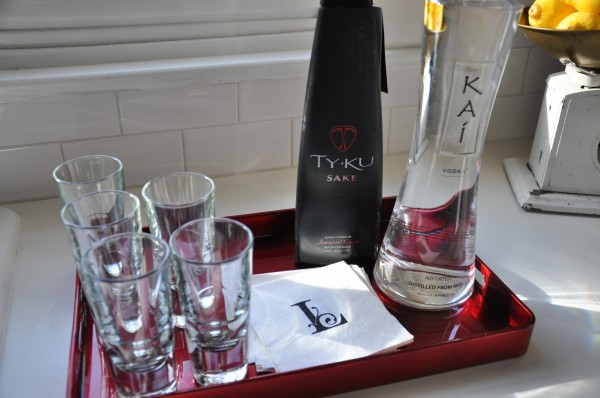 The answer: Sushi party! Choc. full of lots of fun asian touches mixed with a bit of traditional and a dash of modern.  (think orchids and Chinoiserie)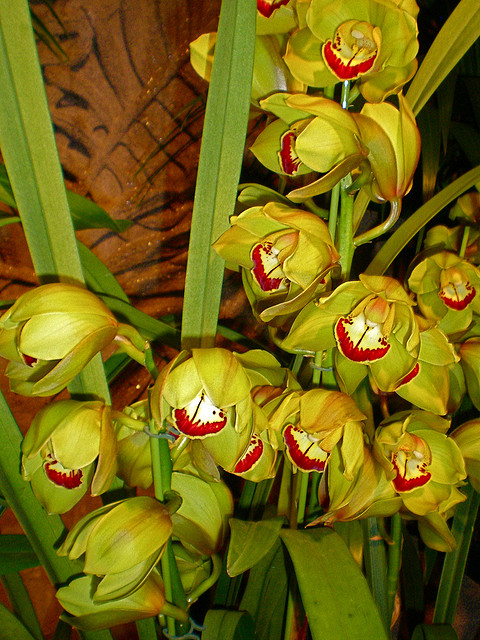 It's always fun to blend new and old dishes.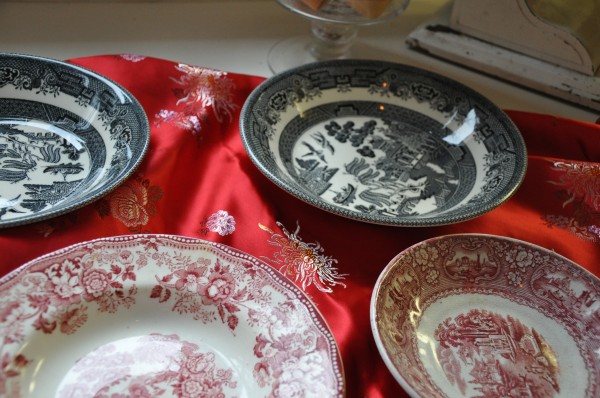 Check out these new Midnight Willow dishes, sourced from World Market, I couldn't resist to add to my collection to mix in with my old, red antique ones.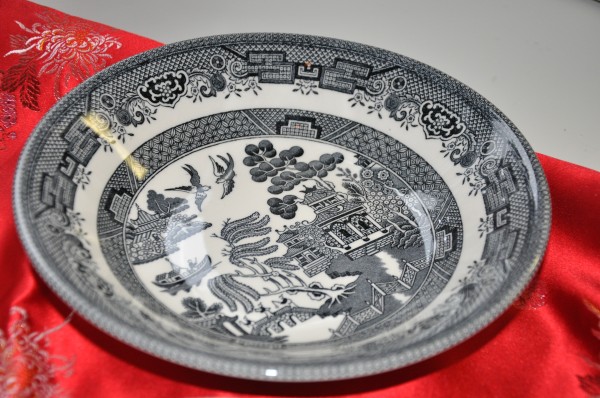 We stocked up on all kinds of fun rice crackers, wasabi peas, & almonds, seaweed-anything-I-could-get-my-hands on, ginger snacks…most sourced from Trader Joes.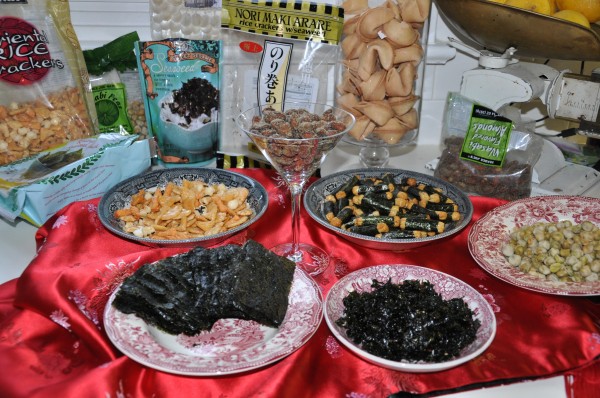 Yeah yeah, fortune cookies aren't really Japanese, but we simply had to have em.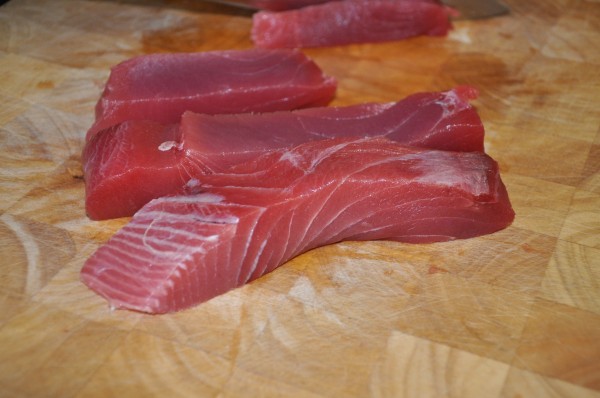 My husband made his signature tuna tartare. We sourced some sashimi grade tuna from Costco.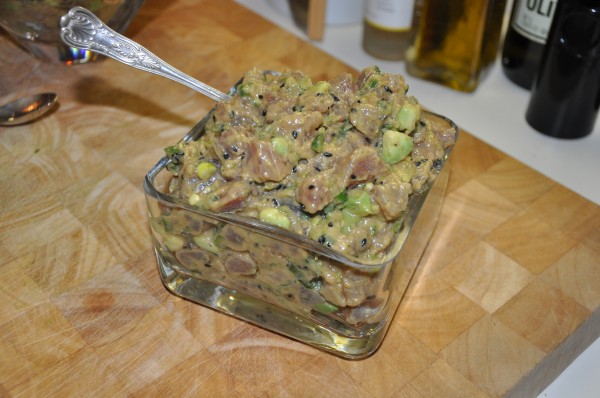 And we experimented with Ina Garten's recipe that was to die for, cannot recommend highly enough.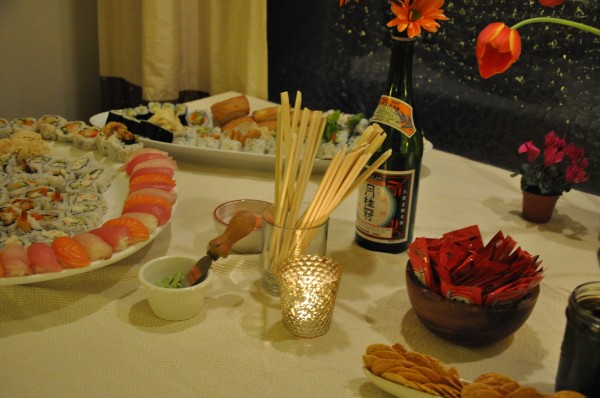 Though some people asked if we made the sushi ("um, no.") We catered the sushi from Blue C and they did a great job.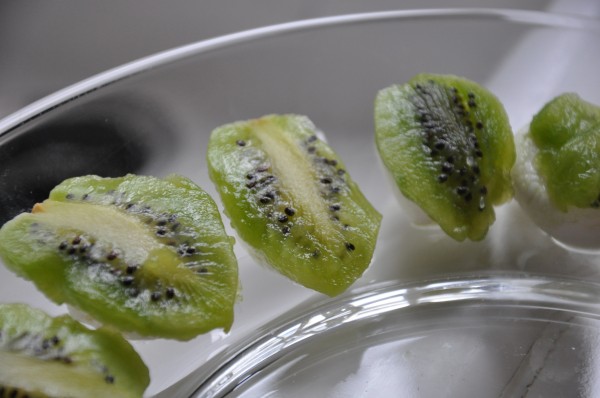 I did however make a platter of fruit sushi.  Whimsy such as this is irresistible, even if it's essentially a decorative token.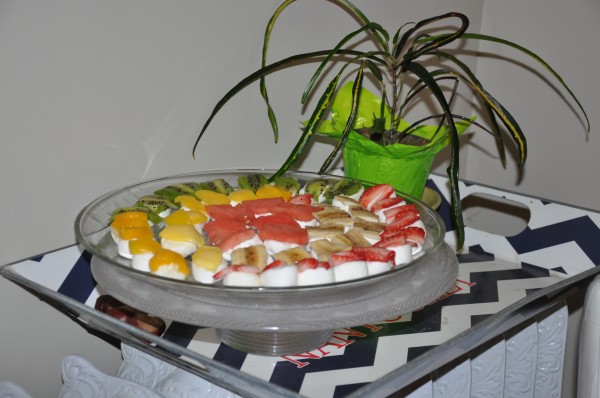 Who knew that watermelon (exact tuna look alike!) and certain fruits can pass as dead ringers for nigiri?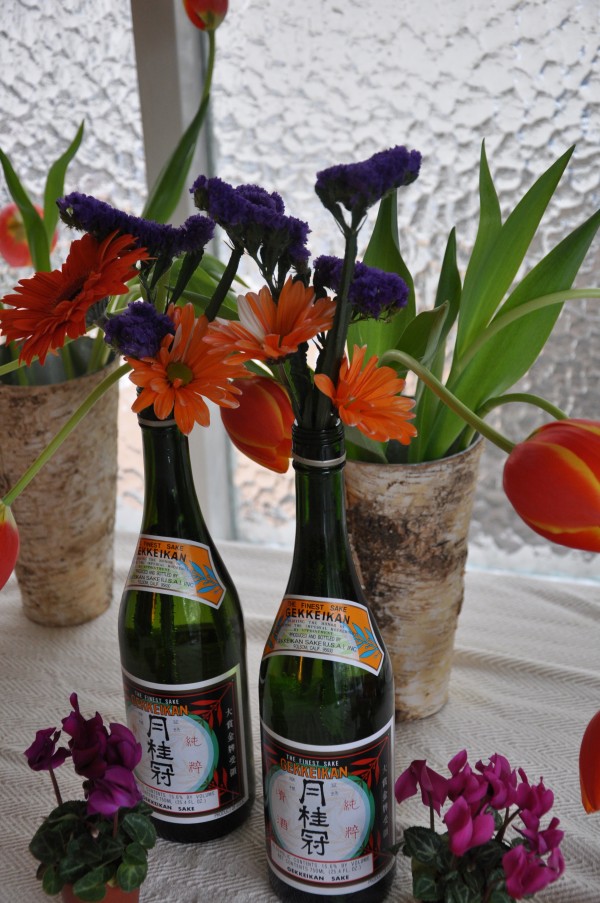 I drained some bottles (in making a signature sake lemonade cocktail, 1 part sake 2 parts lemonade for the night) of sake to use as vases in support of a palette of bright colors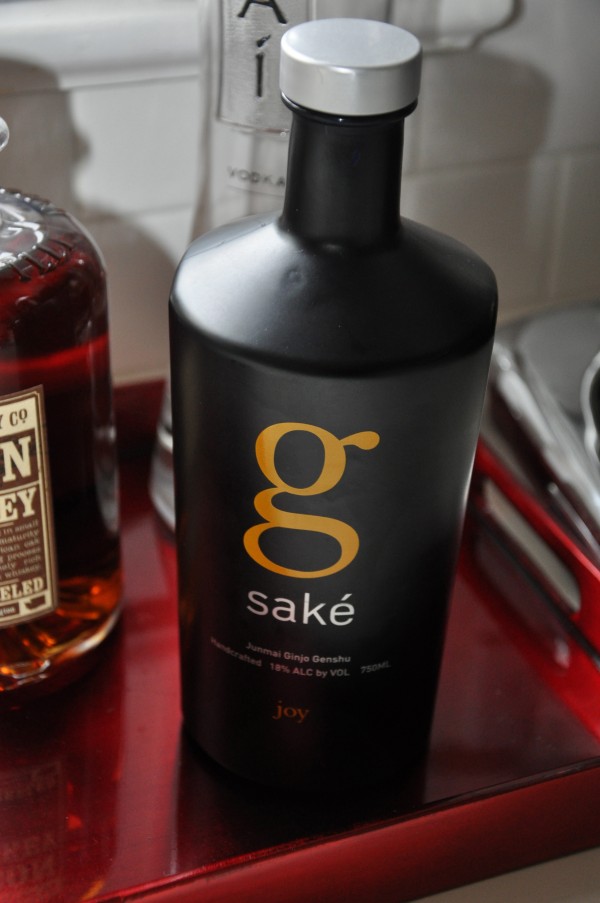 Sleek bottles (isn't this bottle cool?  it was given as a gift) and textures set the tone,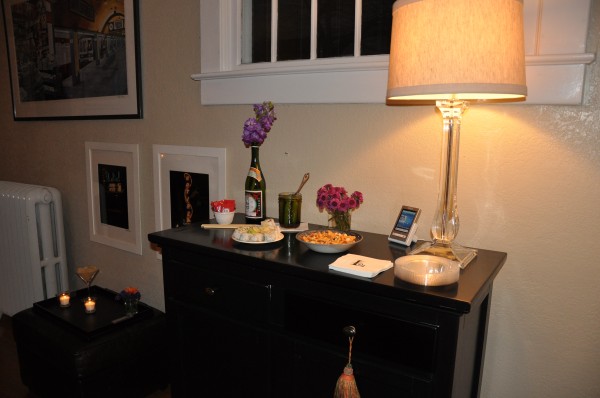 with little stations of food positioned all around to assist with moving the crowd (never the less, everyone still congregated in mass in our kitchen, always!).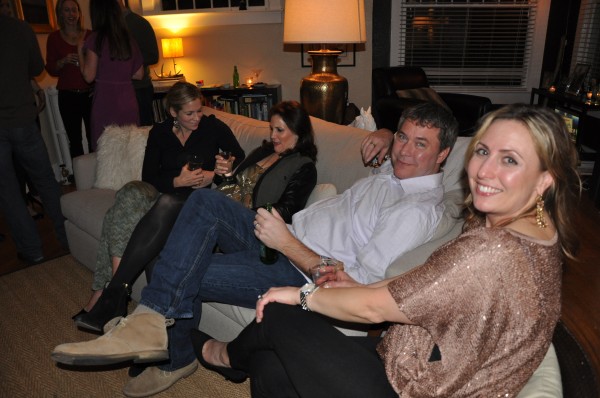 The peeps were happy (though not everyone to get their shot snapped)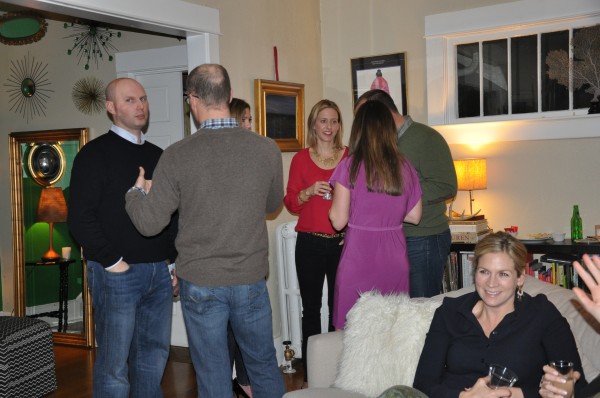 to chase the winter blues away–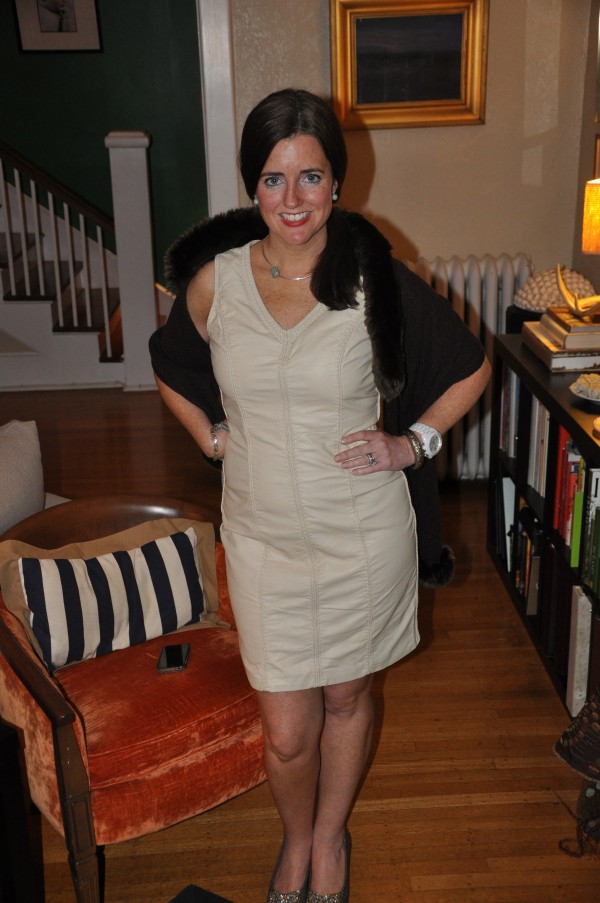 and I am secretly plotting the next one!