January 17th, 2013
We all love both giving and receiving wine.  On the giving end, it's easy.  And on the receiving end…well, you get a bottle of wine out of it rather than something that may end up in the re-gifting pile…let's be honest.
But how to do it so that it's a little more thoughtful and festive?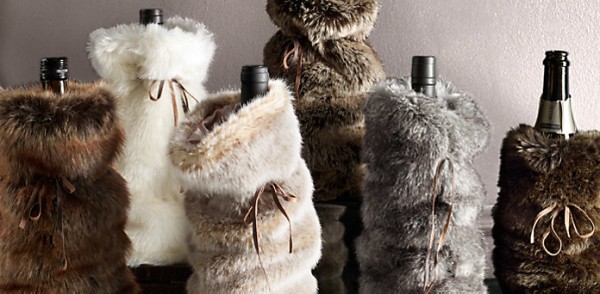 First, dress it up.  I love a chic furry wine bag. A friend got me a bottle of birthday bubbly which made me sooo happy.  So much so that I went to Restoration Hardware to scoop up a bunch on sale to add to my stash to gift to others.  Check this out, they are on super sale for $4.99 now.  So cute and cozy, right?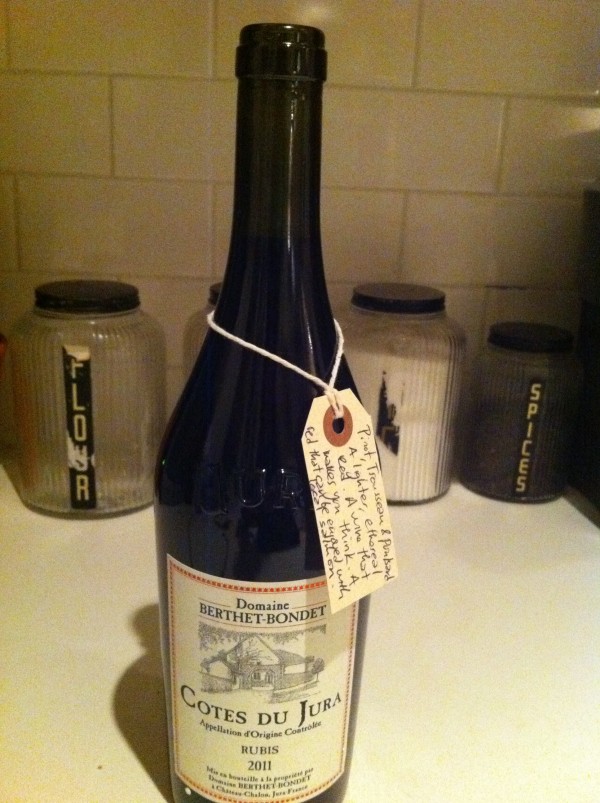 Next, tell people about the wine.  As I'm learning more about wine my selection has morphed from choosing the most interesting label to actually considering why it's unique, what it pairs well with, etc.  One of our friends added this thoughtful and informative label explaining the choice.  I love it.  Note how detailed the description is: "a lighter, ethereal Red.  A wine that makes you think.  A red that can be enjoyed with local salmon."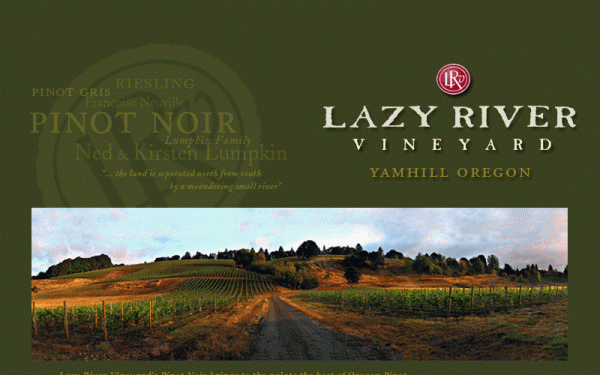 And finally, select a vintage that is boutique.  By this I mean, not necessarily readily available at your corner grocery.  As an example, Lazy River Pinot Noir has become a favorite of ours.  The winemakers are locals and you buy direct from them.  It feels special to give one of their bottles.  Especially because it's soooo good, it's hard to part with.
Afterall, in the words of Ernest Hemingway, "Wine is the most civilized thing in the world."