October 13th, 2012
Do you ever get uninspired wandering the aisles of the big box stores? Searching for something special for a birthday party or occasion that is personalized, perhaps?  When we found out that our  little friend was having a "rainbow themed" birthday, we couldn't resist getting crafty.  The idea was to create a rainbow name board made out of rainbow colored candies. So we bought a small hard board from our local art store, raided the candy aisle of the drug store and dusted off the glue gun.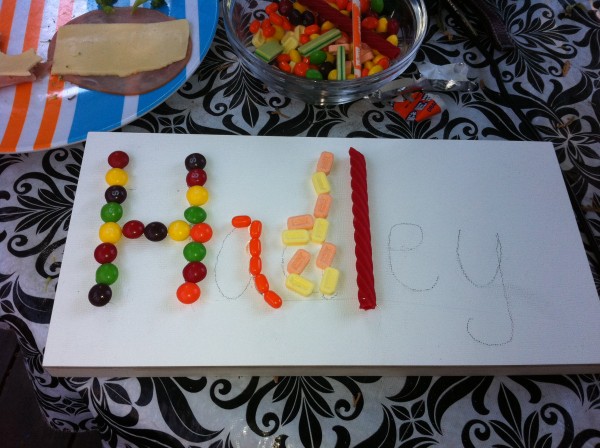 It was really quite simple; we drafted the name in pencil,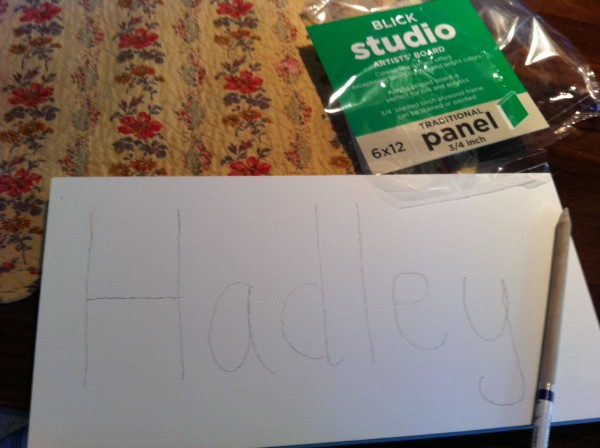 picked the appropriate candies and pattern and Voila! The hardest part was to keep my kids from eating the candies.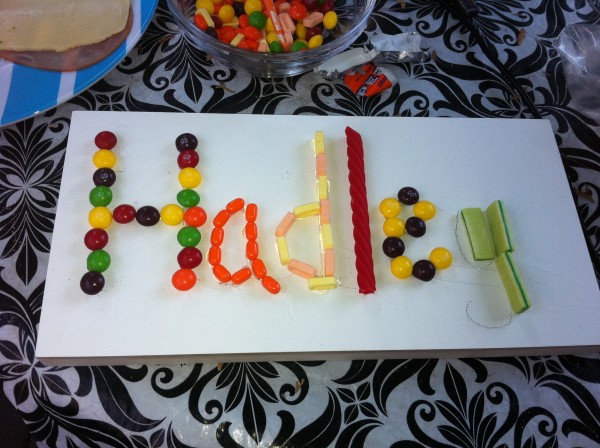 A sweet gift…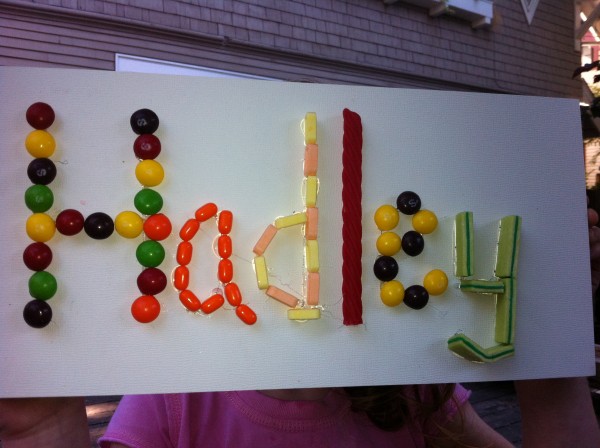 that won't cause a toothache.  Happy Birthday Hadley!