July 2nd, 2012
Is your dance card filling up with 4th of July festivities? Of course you're gonna need some gift ideas, and for as much as we all like to receive a bottle a wine or two.–there are a million fun things to give folks for this holiday.  This awesome tray was given to us as a gift for our anniversary (tin for ten) how thoughtful, love ya A.W. A bunch of people asked where it was from, Stephanies on Main Street in Nantucket.   Used it last night to entertain.  And it's red, white and blue. Perfect.  Oh P.S. do you notice the awesome Sonos in the background?  Talk about the ultimate hostess gift.  We're talking, 'I'm staying in your summer home all summer-long' kind of scenario here.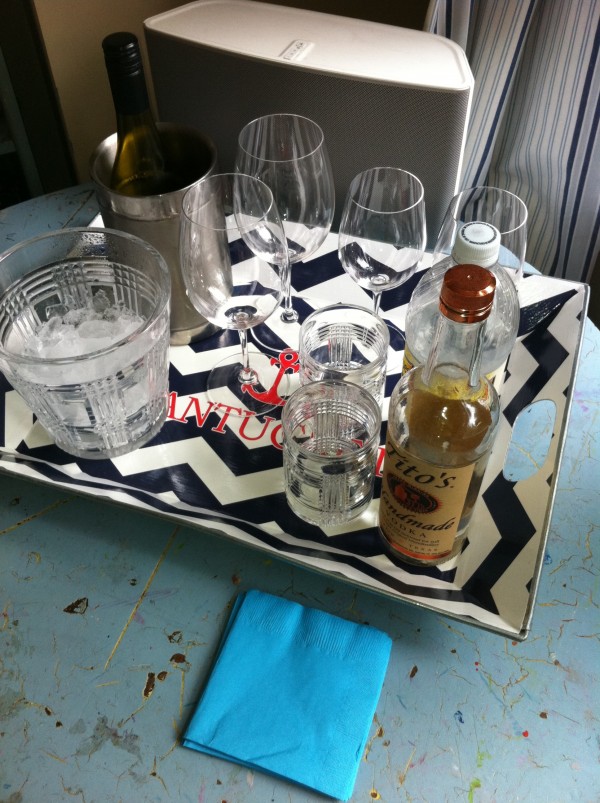 I recently assembled a platter of cheese crackers, styled in red, white and blue for some friends hosting us. Berries and crackers and cheese oh my!  Mounded atop a pretty blue patterned and super practical melanine divided serving platter.  Little secret, the platter is from Target as part of the home blue paisley collection.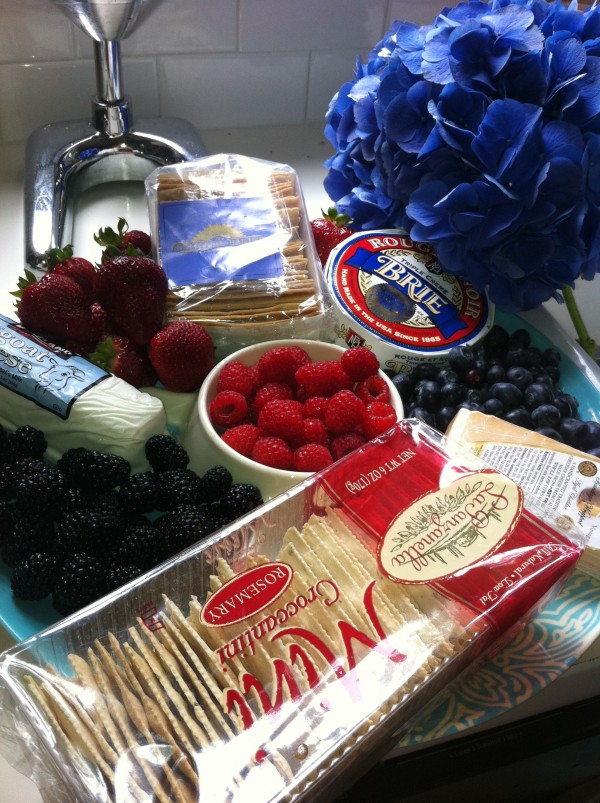 And blue hydrangea–are possibly some of the most gorgeous summer flowers of all time.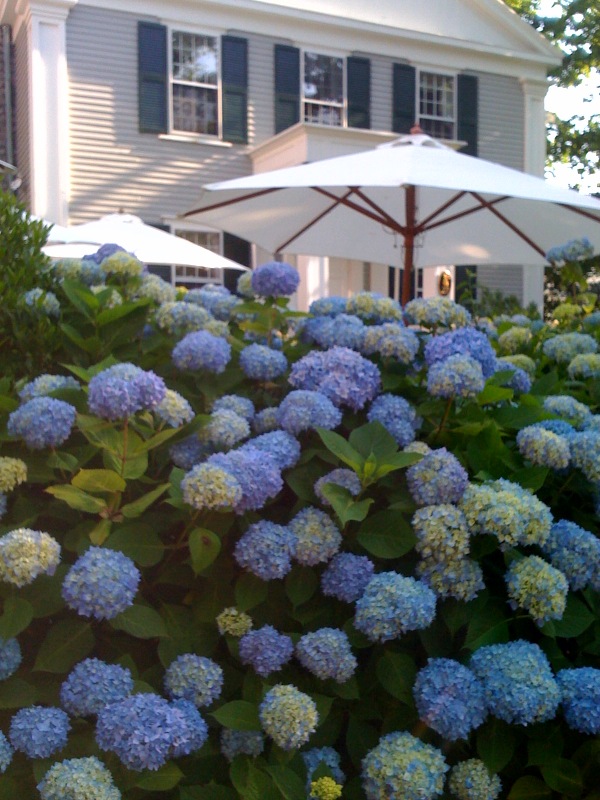 You could gift a few simple blooms tied together with a red ribbon.  Voila. And if you want further guidance on the topic, etiquette expert, Emily Post makes recommendations here. 
Happy hosting and host-gift-giving!