July 20th, 2012
I'll never forget when I visited Seattle for the first time (mind you, this was after I had already agreed to move here!?) and saw a large ocean freighter in a one of the ports with the words "Pacific Rim" marked on the outside.  In that moment, I  realized #1 just how far from home I had come and #2 this place is really truly so much about the water.  Seattle is an absolute haven for boating and water is all around us.
Whether it be sailing, shipping, fishing, kayaking, ferry boat riding, house boat living–the list goes on and on.  So when the opportunity presented itself for our seven- year-old to go to to "Sailing Camp" we seized it, as a matter of, well, practicality.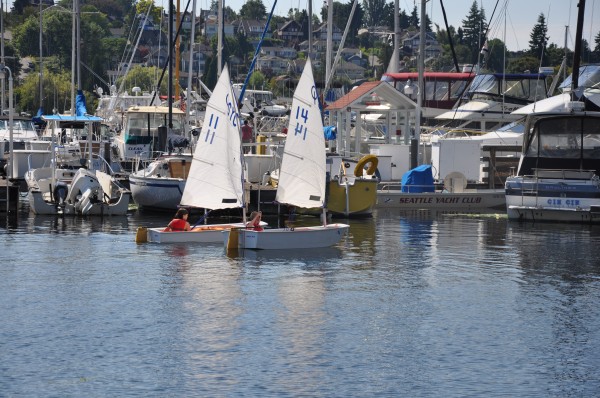 Camp was held at the lovely, Seattle Yacht Club, or SYC as some Seattle-ites call it.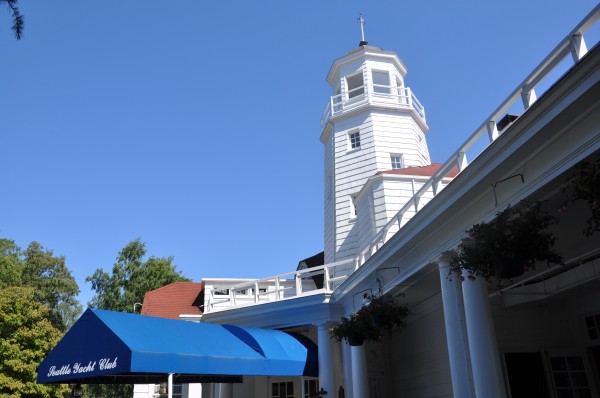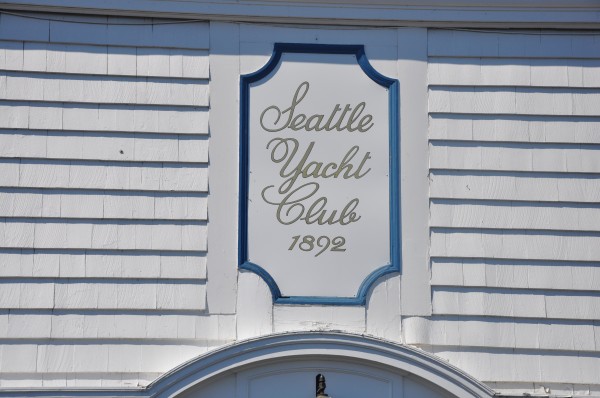 SYC is an institution for Seattle's boating community.  Established in 1892 (which P.S. is pretty old in terms of the Pacific Northwest)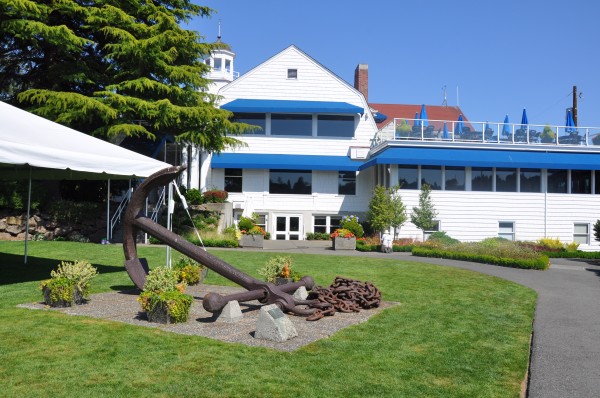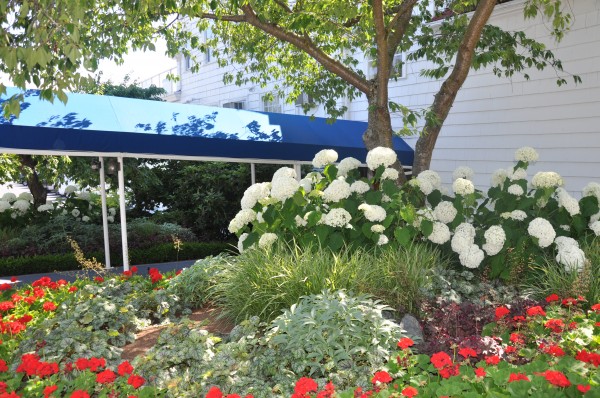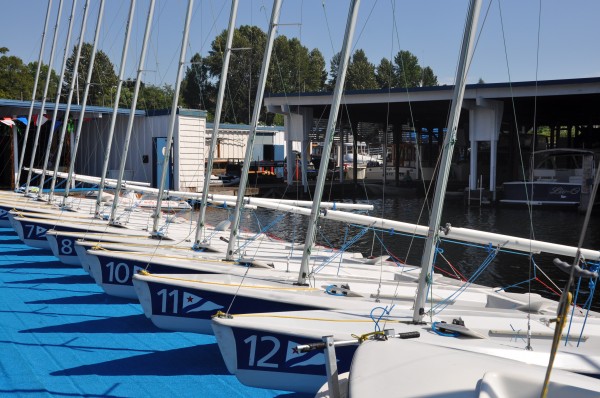 This is the perfect spot for learning the ropes of sailing,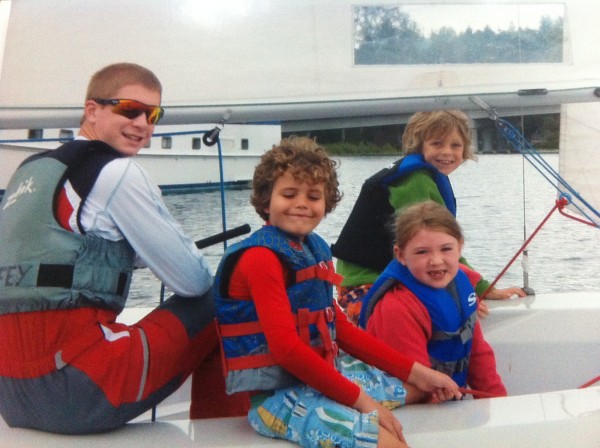 or more like, learning to tie the knots.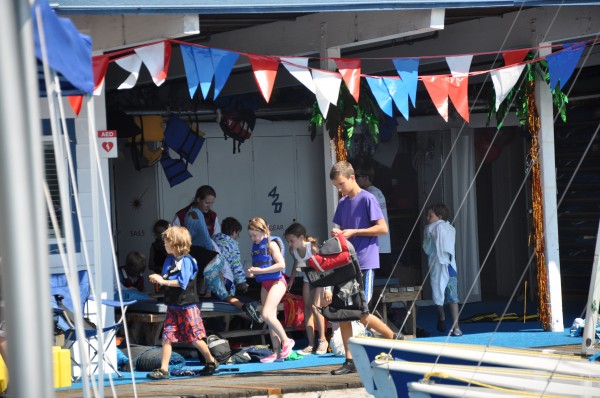 One of my favorite aspects of parenting is when my kids teach me something.  And, what was learned from sailing camp is just the beginning…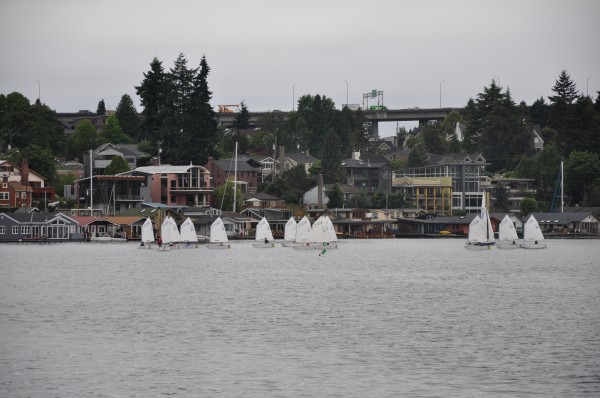 Actual water time out on Portage Bay is just a part of the instruction.  We're talking know-how for: knots, winds, safety, formations, etiquette, rules of the water, properly folding sails and more.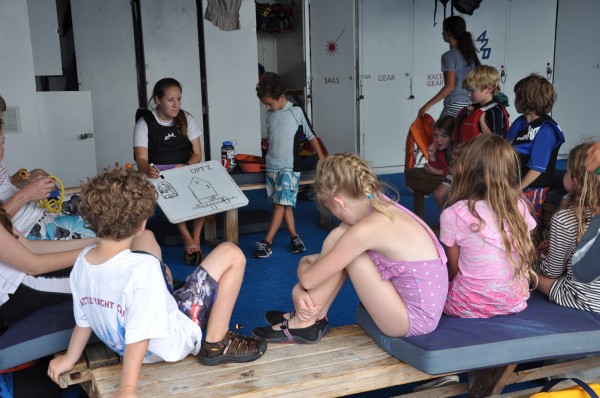 This is what I mean about my kids teaching me something (actually, it's happening more and more these days!) When I was a kid, we had a "Sunfish" sailboat.  My most vivid memory of being on this boat was intentionally capsizing it in the waters of Shawnee Mission Park Lake.  Sorry Dad.  While it was fun,  I hate to say, I don't recall many of the other technicalities to sailing.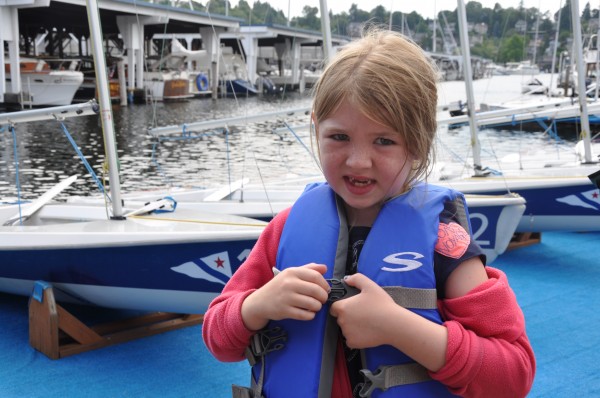 Thank heavens for this Little Luffer who will know what "beating to windward" and "jibbing" and "eye of the wind"(doesn't this remind you of that scene from Wedding Crashers on the sailboat?)  mean…though I am learning!
Here's to learning new things–for young and old(er) alike.
The winds of grace are always blowing; all we need to do is raise our sails.
– Anonymous