July 24th, 2012
Market lovers like us wait anxiously all year for the summer bounty that is now gracing the farmer's markets.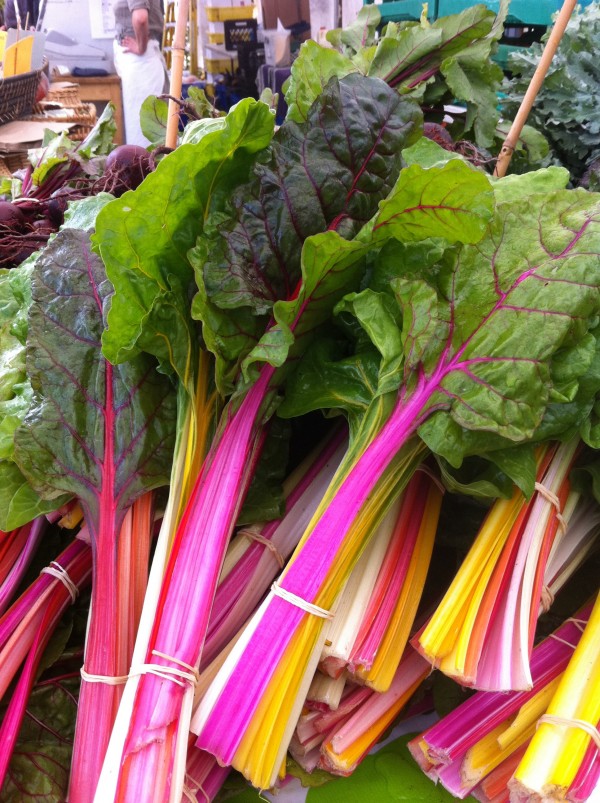 Gorgeous and vibrant rainbow chard, no pot of gold needed here.  Pretty much anything with nature saturated color like this is super good for you.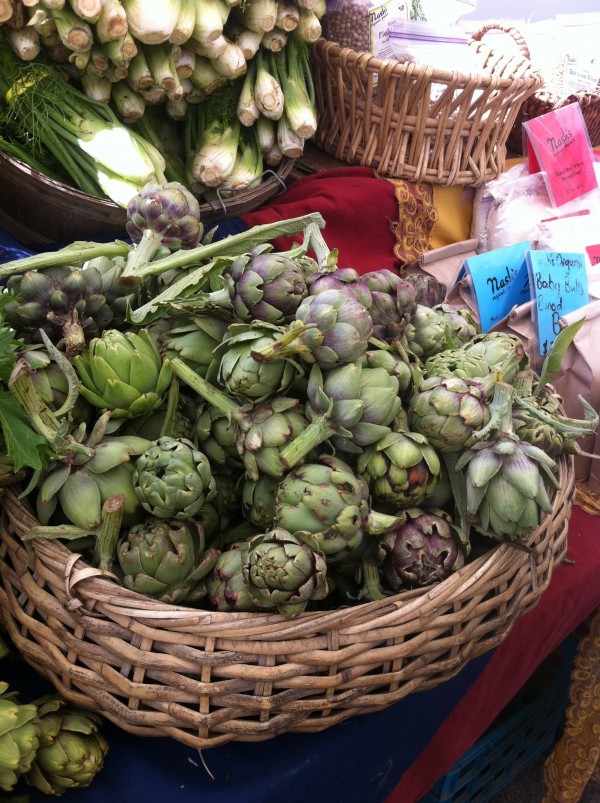 Holy smokes, check out those baby artichokes.  What's cool about these is you can basically eat the whole thing because there is really no choke.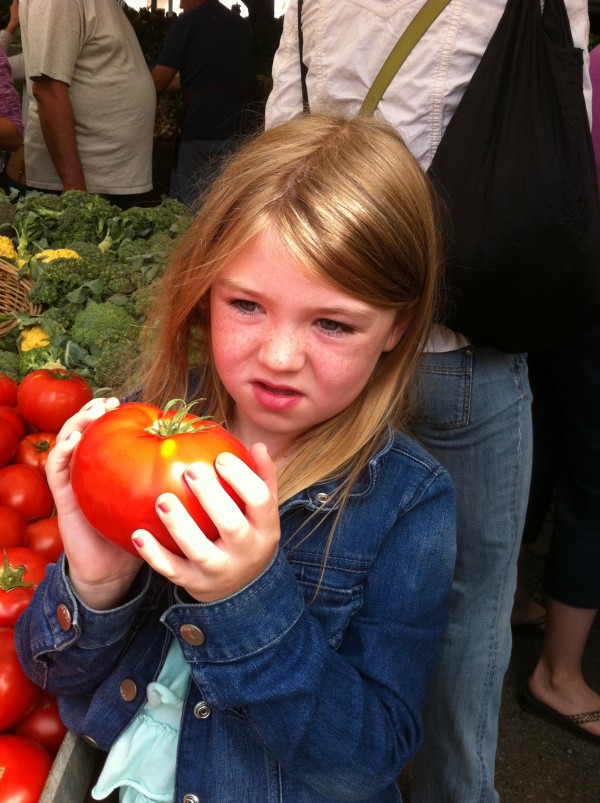 Tomatoes as big as your head!  Or more like her head.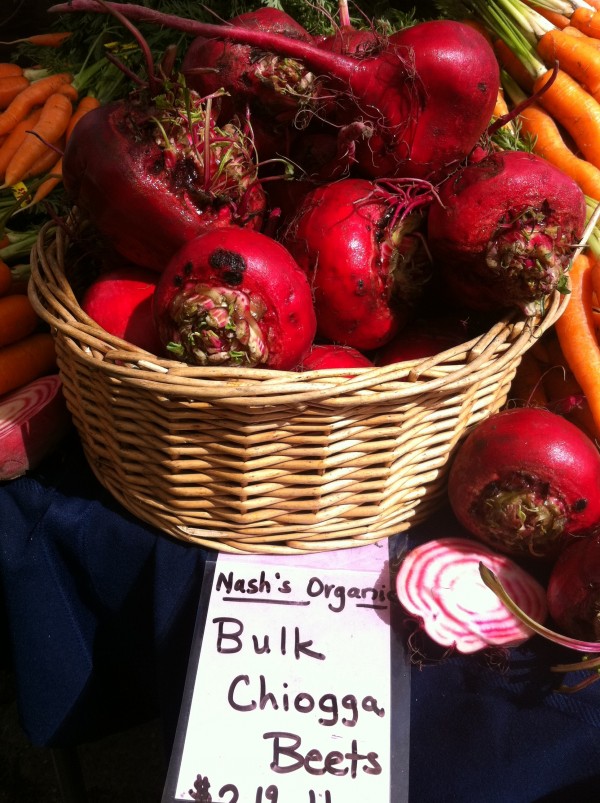 Nearly equally as large Chiogga beets.  Packed full of fiber and they are also a good antioxidant.  Again, it's that "nature's food coloring" thing.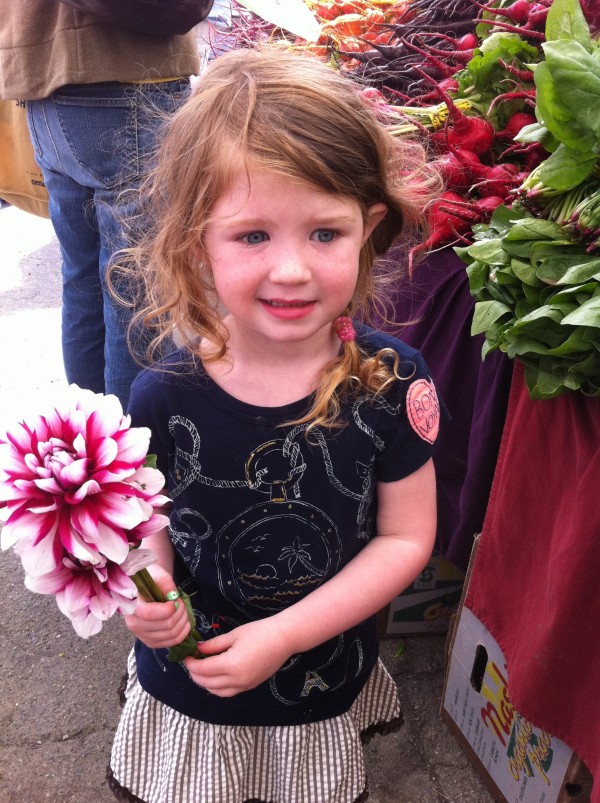 Dahlias are starting to enter the scene.  A sweet vendor gave this bloom to my daughter, which made her day.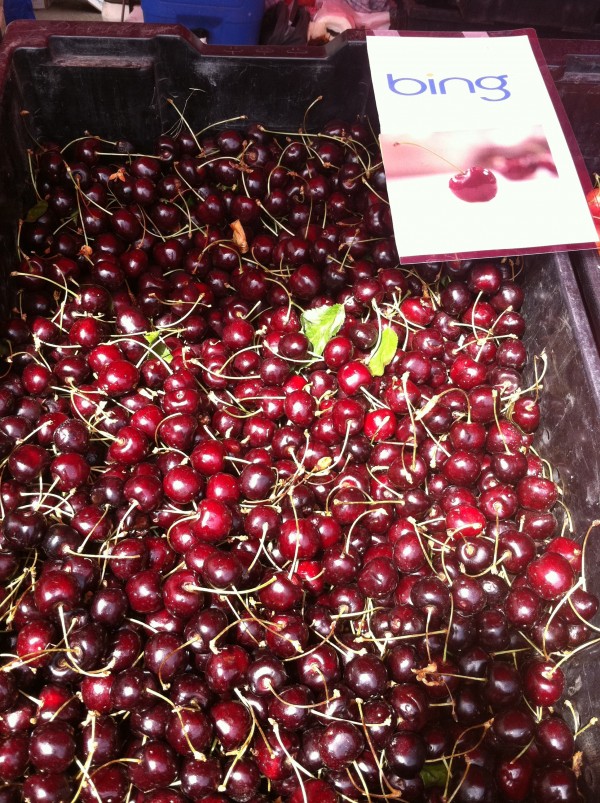 We about choked on our cherry pits after seeing this sign.  "Earned media" as my husband says!  And NO, we did not place it there…:)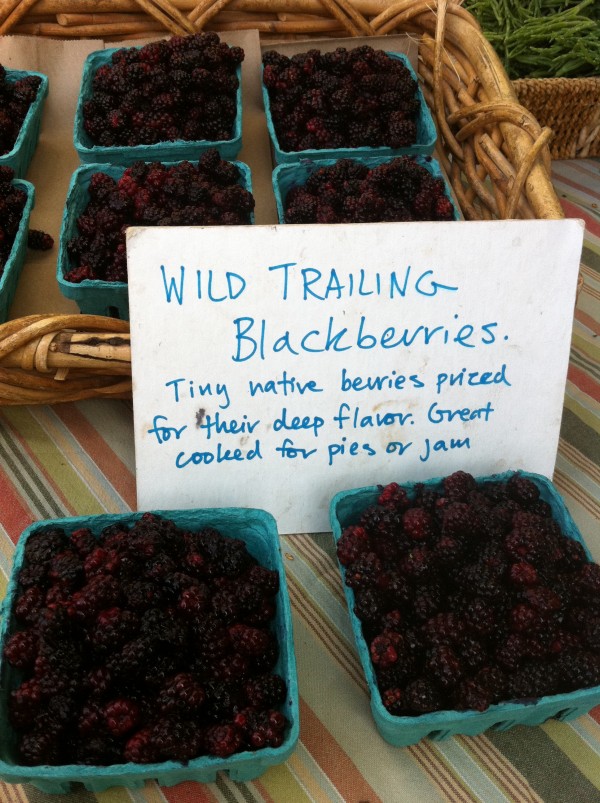 Just as the sign says, wild trailing berries.  I'm thinking granita.  Yum.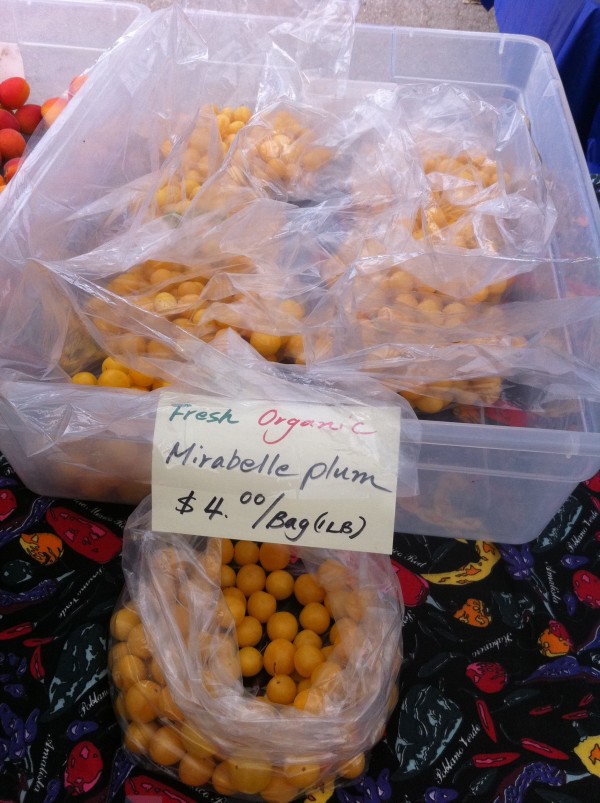 More exotic produce in the form of Mirabelle plums.  Apparently the juice from these can be used to make wine, who knew?
We are looking forward to hosting an outdoor dinner party this weekend–looks like we have LOTS to work with. Stay tuned for more pics of the prep for this evening, oh and say a prayer to the weather gods for us.