July 6th, 2012
Yippee, look what the UPS man had for us today!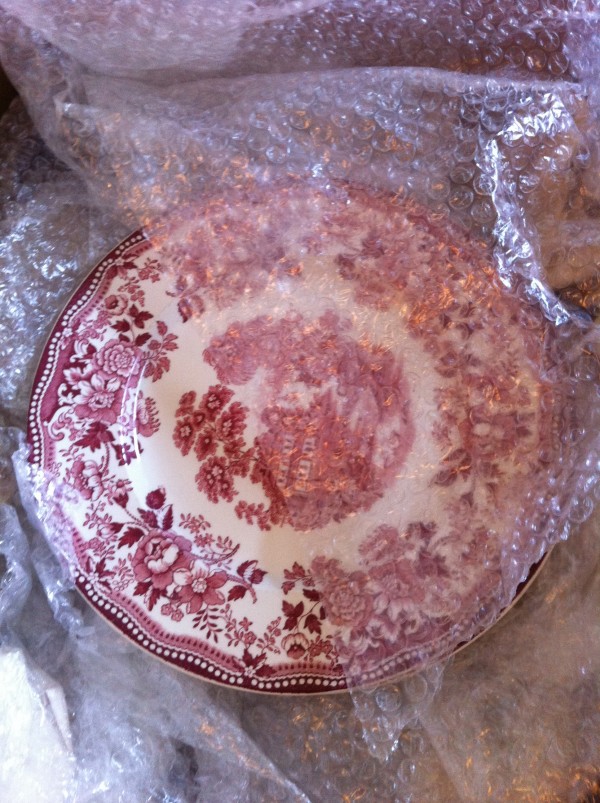 Red & White transferware handed down from my dear Auntie.
Can't wait to figure out how I'm going to display them. I'm thinking perfect touch for our newly white kitchen. Or breakfast nook in a future home.
Happy Holiday Weekend!
P.S. My phone shows 7 suns for the week ahead.  Lots of goodness.