June 27th, 2012
For starters…everything.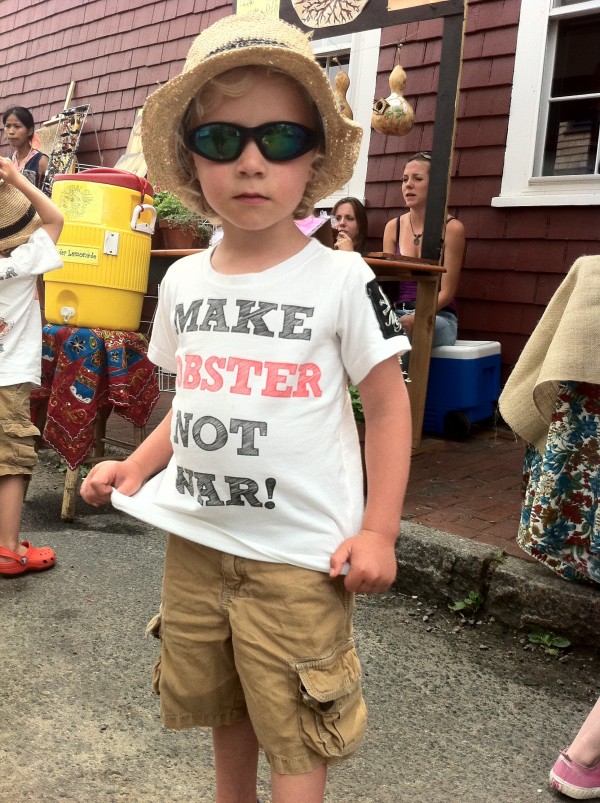 How rad is our little buddy Hart's shirt, Make Lobster Not War!  Don't you love how totally serious his expression is?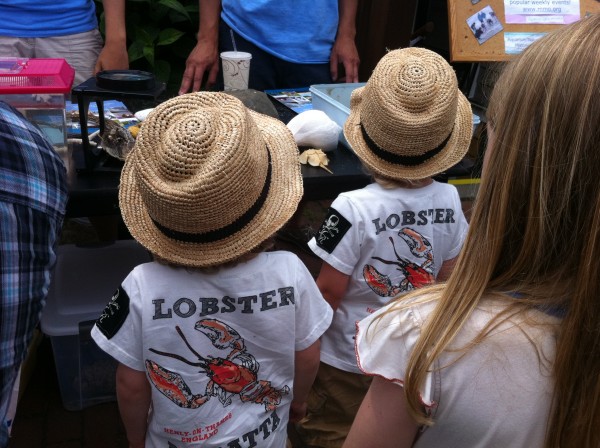 You're not seeing double.  These little lobster loving studs are twins.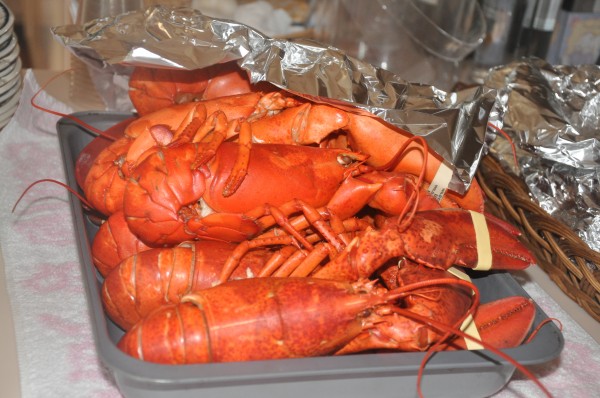 Delicacies plucked from the sea.
I'm sure  this plate of perfection from The Lobster Trap is on several people's "last supper" lists.  Photo cred: Rebecca Frisino:)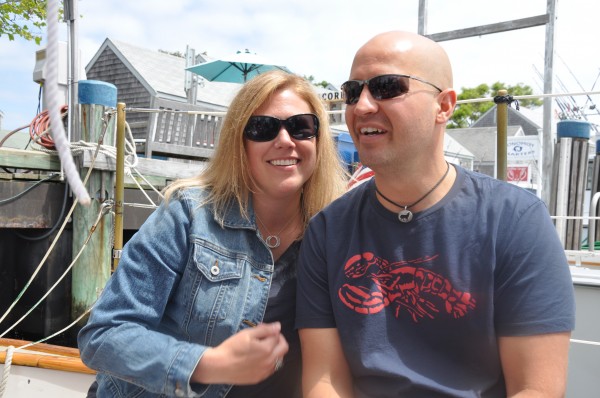 Big boys can rock cool shirts too ya know.  Especially those from MAINE!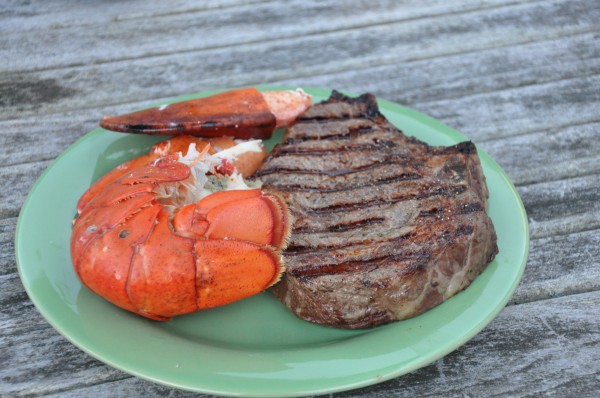 A good ole fashion Surf and Turf always hits the spot.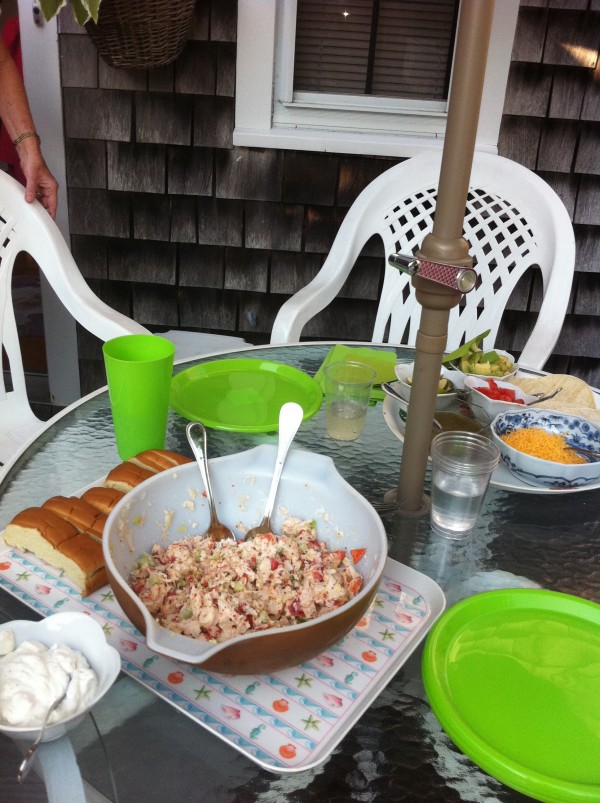 And I must admit one of my all time favorites–lobster rolls.  My husband makes the best lobster salad with simply a touch of mayo, lemon juice, lemon zest, some diced onion, salt, pepper and celery.  Served on soft Fenway Frank buns.  Could be the world's most perfect meal.
Happy Hump Day.