June 20th, 2012
And the fun continues (we may need a vacation from this vacay).  Today we saw our first film as part of the Nantucket Film Festival.
In its 17th year the festival debuts a little something for everyone.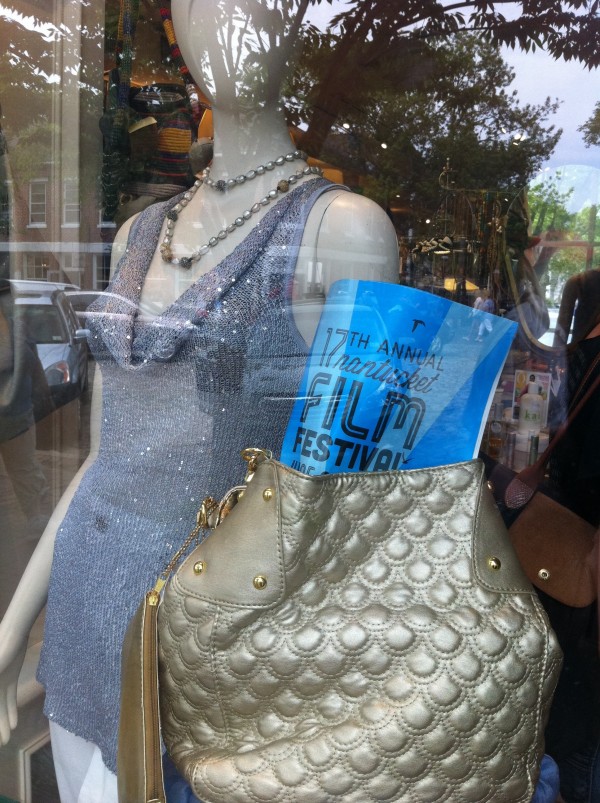 The buzz around town, was both seen…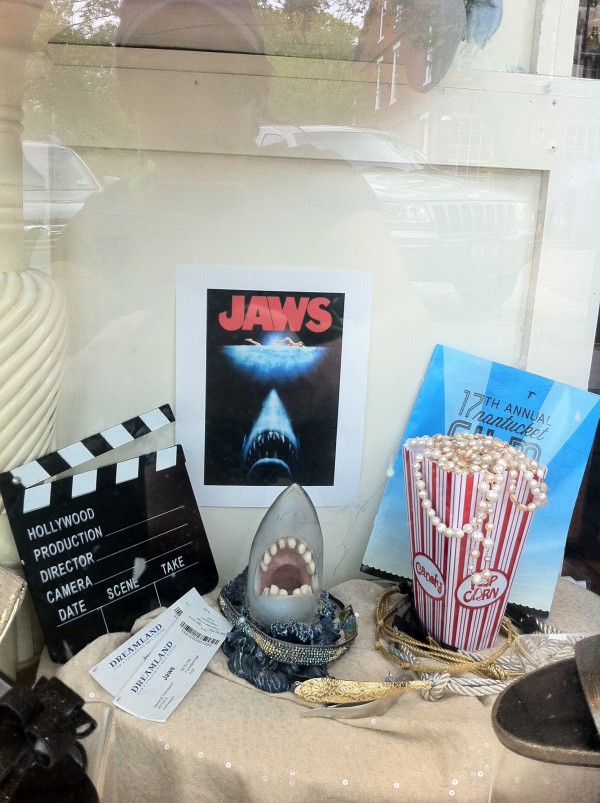 and felt.  Na na, na, na, na, na na, na na…. you get the picture.  By they way, how adorable are these windows from Vis a Vis?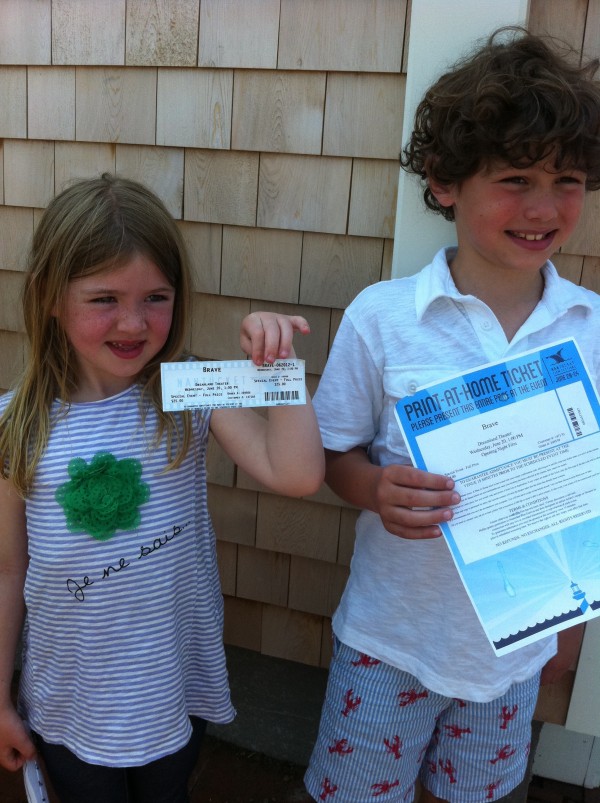 Today it was for our kids.  Island premier of Brave (actually it hasn't even been released anywhere yet and we were under strict orders to turn off phones and not bring in cameras to protect Disney.  Cartoons can be serious you know?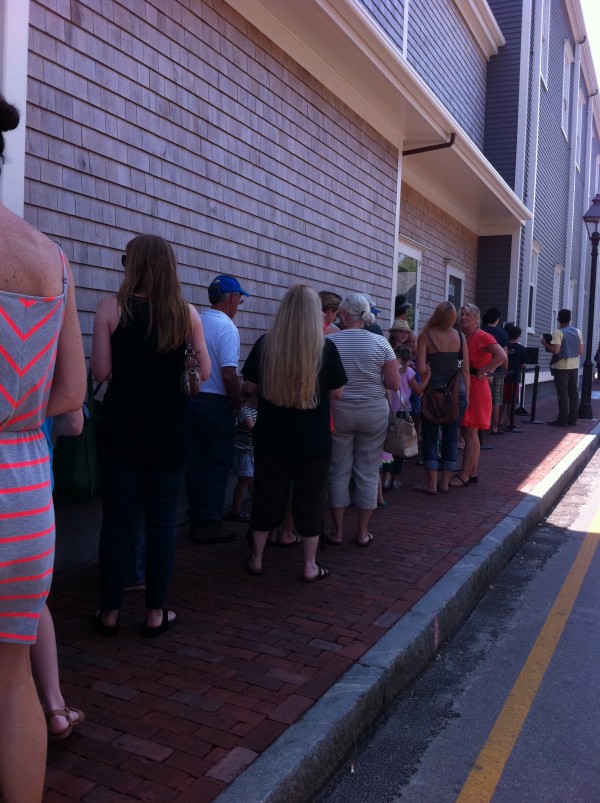 Lines wrapped around the Dreamland Theater.  The theater has been gloriously renovated and it was a treat to be there, even if we were in the first and second rows…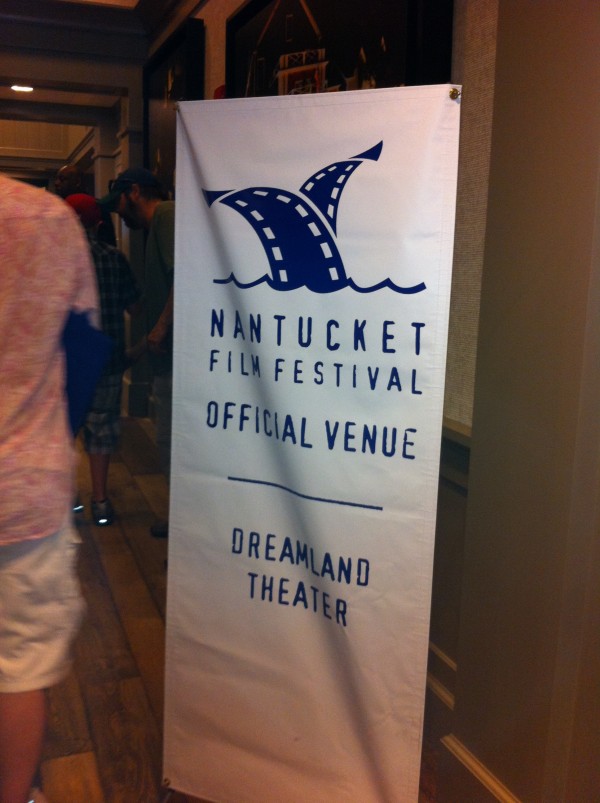 And we're in…it didn't disappoint, but I can't tell you too much or I'll hear about from Disney.  It was about girl power though and the special bond between a mother and daughter.  Good stuff.