May 16th, 2012
Remember that Dave Mathews song? It's kind of my mantra with decorating.  Trying to do interesting things with the space between.
Like my mirrored hallway.  Pretend you don't notice the leg shot in my "new" vintage mirror.  I still need to figure out where to hang this three dimensional cool spiky sunburst resting on the bottom of the rail.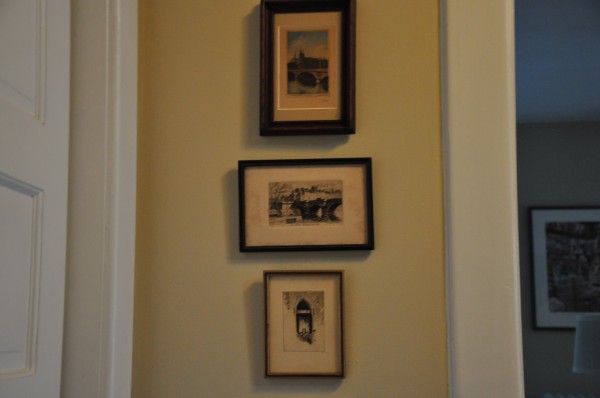 And a linear display of some old Parisian pen and inks, inlaws frequently give us these for the holidays.  We have a nice collection now.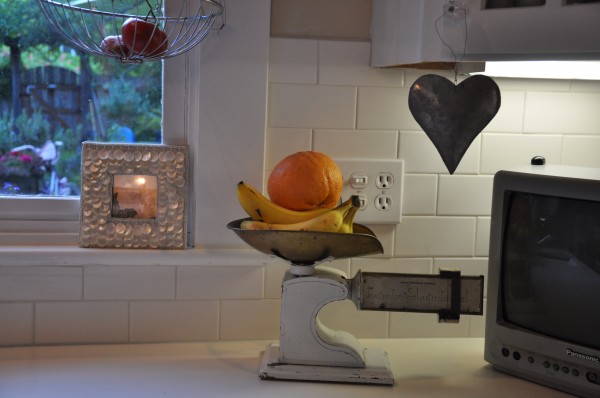 Glancing over to my new tin heart (gift for 10th anniversary–you know that 10 years is tin right?) hanging off a kitchen cabinet knob makes me happy.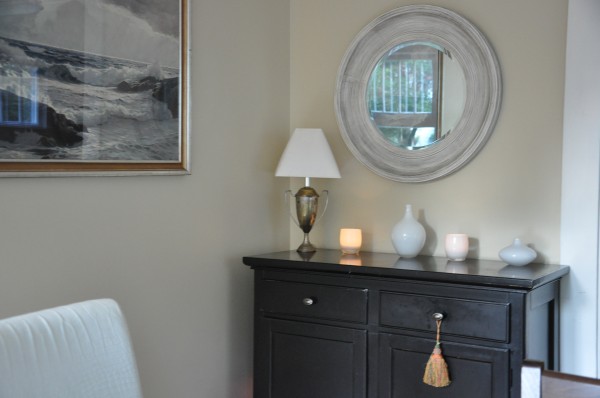 I'm obsessed with things aglow.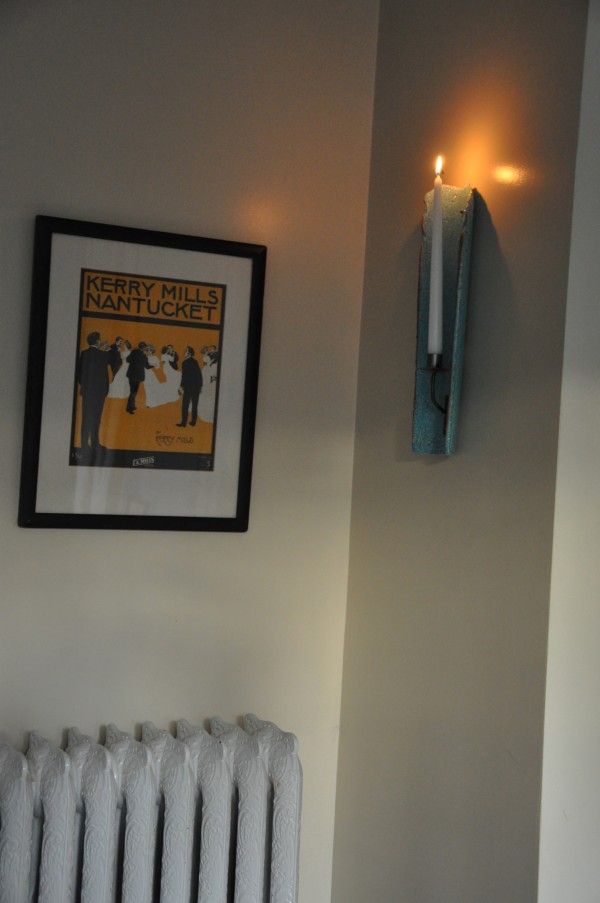 No surprise I couldn't resist a pair of these fun glazed rooftop tile sconces.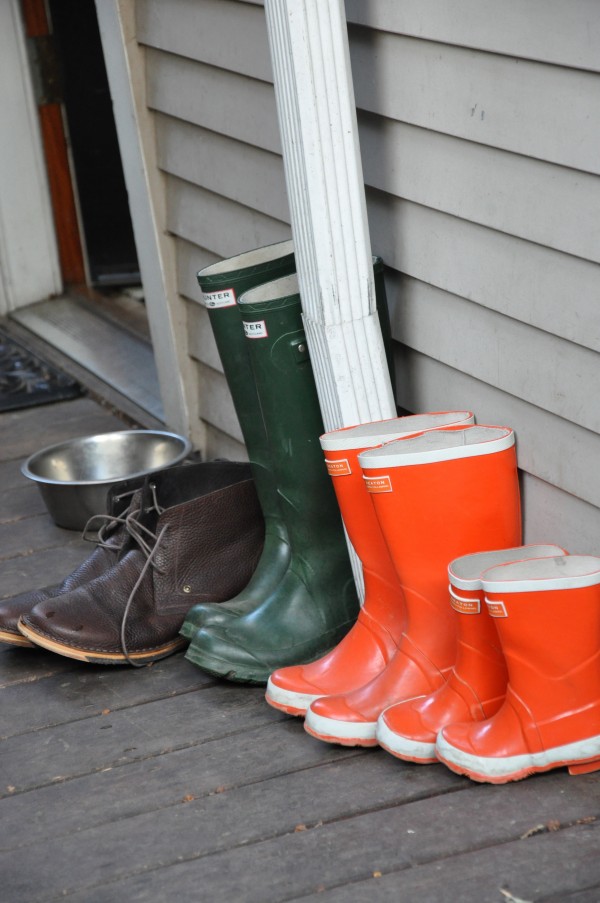 Even uber-functional vingnettes like this, can be beautiful.  This image pretty much sums up our life.  Hope you're having fun with your spaces in between.